There's been production updates surrounding Kim Eun Sook's upcoming drama Descendants of the Sun that are important enough to share. For those interested in either the drama, or because of the discussed potential leads Song Joong Ki or Song Hye Kyo, not sure if the latest leaks are good news or bad. First off, the production is dead set on confirming the leads no later than April due to the massive pre-filming undertaking to start in June. Song Joong Ki remains a lock unless something unexpected or drastic happens, and he is Kim Eun Sook's desired leading man for his acting chops and widespread appeal to the Korean audience.
Song Hye Kyo is less of a lock at this time, the discussion around her casting is that she was offered the role and is considering, but the production adds diplomatically that Song Hye Kyo gets offered nearly every drama coming out of Korea so DotS is merely one of many she's considering. That sounds like the drama is leaving room for her to decline but want her enough to publicly discuss this offer. The June filming start date remains fluid due to the overseas location shoot scouting and preparation required. The drama is set in a conflict zone, a fictional country much like the real life Syria or Ukraine situation where the government is battling rebels, and the medical relief work aspect comes in because a giant earthquake has recently hit the already war torn land.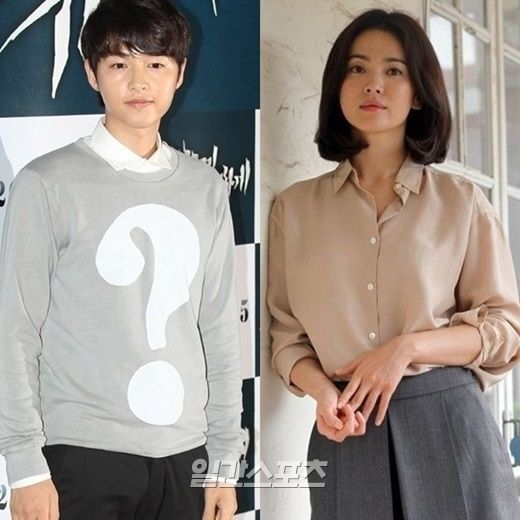 Originally the drama was about the romance between doctors working abroad for Doctors Without Borders, but Kim Eun Sook revised the set up to the romance between a commander of a UN peacekeeping group and a doctor. The drama will be completely pre-filmed and almost entirely set in the fictional war torn country. But the setting of the war torn country will not be completely overseas location shoot, parts will also be filmed in Korea to stand in for the war torn country setting. Within the drama, scenes depicting Korea will only be for the drama ending, otherwise the entire story will take place in the war torn country. The title Descendants of the Sun represents the blazing hot like the sun passion of the characters in doing their jobs to help the people of the conflict zone, as well as their strongly held beliefs.