Lee Jun Ki is one of the best K-actors to follow, he always picks interesting projects and is a delightful sincere presence on social networks with his fans. He's one of my absolute favorite actors and, unlike some of my other faves who don't have consistent track records in picking dramas, Jun Ki picks roles and stories that end up delivering enough in all ways to consider it a success. His last three dramas since finishing military service have been Arang and the Magistrate, Two Weeks, and last year's Joseon Gunman. I thought he was due for another modern drama to keep the trade-off going but the news media is reporting that Lee Jun Ki has been offered the leading man role in the fantasy vampire sageuk Scholar Who Walks the Night. Jun Ki as a Joseon vampire? I'm so onboard with that idea!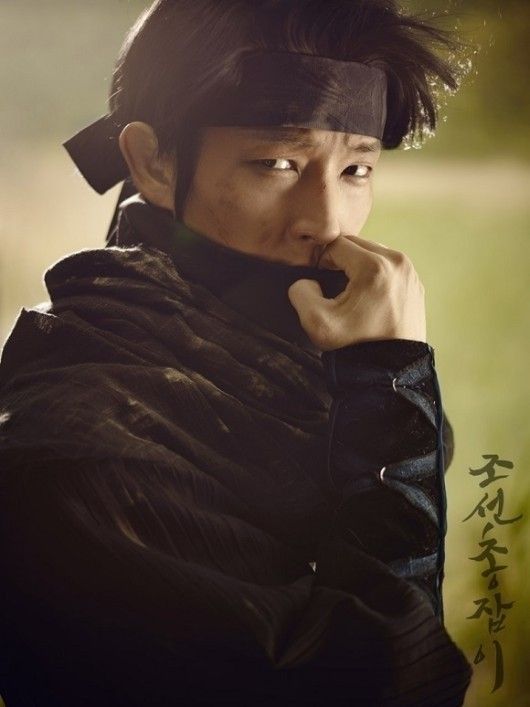 Scholar Who Walks the Night is yet another drama this year to be adapted from a manhwa, this one about a Joseon world where vampires secretly live among humans and play roles in the typical power struggles of the times. Rising young actress Han Groo has reportedly been offered the leading lady role, a girl who cross-dresses as a boy to sell books for a living and crosses paths with the handsome vampire scholar. Han Groo isn't one of my fave actresses but I'm game to give her a shot opposite Jun Ki, and hopefully her role this time will win my heart and this let me see the full potential for why some drama fans seem to love her these days.
I don't even need to close my eyes to picture Jun Ki as the perfect vampire scholar, made all the more amusing since Arang was also a supernatural sageuk except he played the straight (human) character there to Shin Mina's otherworldly ghost girl. Lee Jun Ki's side has confirmed that he was offered the part and is currently still considering the role. Scholar Who Walks the Night is slated for the MBC Wed-Thurs slot, which is about to start airing Angry Mom this week, which will be followed by Feeling Good and Warm (formerly Jejudo Gatsby) in May, and Scholar will follow in July. I'm glad Scholar is casting this early and would love for Jun Ki to take it just so he gets back on the small screen sooner rather than later.