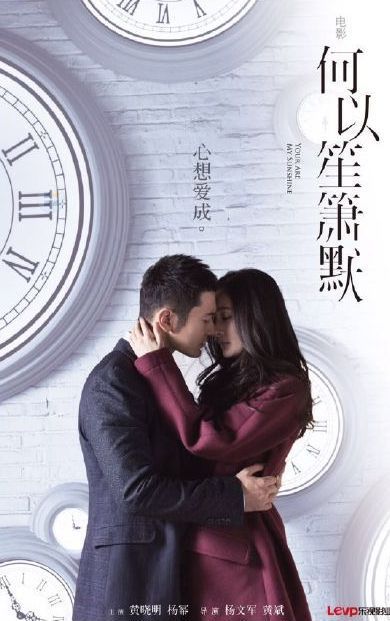 It's crazy how popular Silent Separation (何以笙箫默 He Yi Sheng Xiao Mo) the story is lately all thanks to the hit C-drama adaptation with the English title of My Sunshine. I could do with never hearing the same name theme song, way overplayed during the drama, but the OTP only MVs that have popped up since the drama wrapped will forever be a great rainy day watch when I'm in the mood for something sweet, warm, and fuzzy. The C-movie version with Huang Xiaoming and Yang Mi called You Are My Sunshine has been in the works even before the C-drama with Wallace Chung and Tang Yan aired earlier this year, but the convergence of the former filming so soon after the drama wrapped has generated even more scrutiny.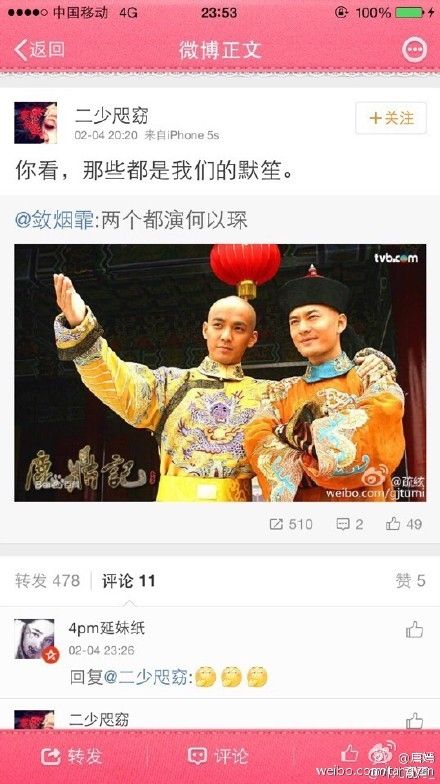 A fan found a picture of Wallace and Huang Xiaoming on the set of RT and captioned it perfectly – "Look, that is our Mo Sheng."
Even cuter is Yang Mi actually responding to that post when she uploaded this picture to her weibo – " Okay Yi Chen, we see you guys, too." SOOOO CUTE! They need to do a pretend double date to blow our minds. Check out all the movie version filming pics below. So far fans are not very impressed with this version OTP but I'm less wary and more wait and see.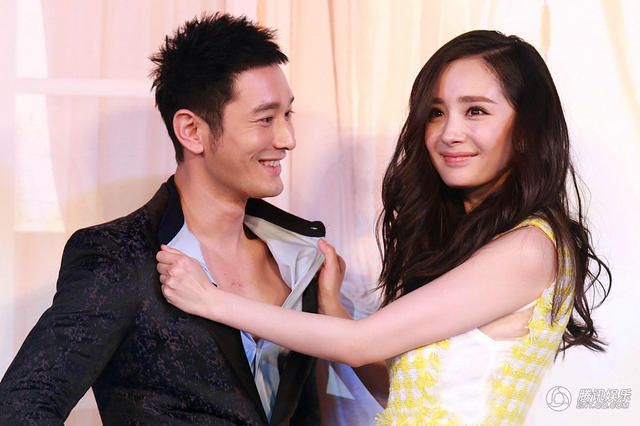 I think all four popular actors and actresses are about equal in acting ability, but Huang Xiaoming and Yang Mi are the bona fide movie stars while Wallace and Tang Tang may own the small screen but haven't yet crossed over to the degree where they would be tapped to also play the movie versions. I'm fine wit the cast change and look forward more to how the story will flow once compacted to less than two hours, not to mention a bigger budget compared to the C-drama filming to "US" scenes somewhere in Suzhou LOL. It's no secret that Yang Mi and Tang Tang are BFFs while Wallace and Huang Xiaoming spent a year filming The Royal Tramp together as onscreen BFFs, so the first cute jokes are popping up about it in addition to the loads of fan captures of the movie filming all over Beijing.
Official Filming Preview "10 Years, One Moment":