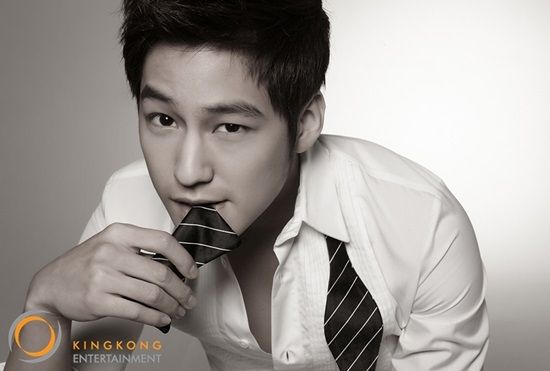 Welp, you win some and you lose some, I can't always get my way when it comes to dramas casting my fave lovelies. The good news first – Kim Bum is returning to K-dramas come early summer as he joins the cast of upcoming tvN crime procedural Hidden Identity. It will be his first drama in two years, not since the underwhelming and massively stupid sageuk Goddess of Fire. That drama remains most notable for the two leads Kim Bum and Moon Geun Young getting together for a passionate and whirlwind romance that went all over Europe but sadly didn't last more than six months.
Kim Bum's character for Hidden Identity will be a late-twenties detective who belongs to a special unit that solves crimes by going undercover. The drama comes from the PD that did the well-received Bad Guys with a track record of helming dark gritty procedurals. Also inked to the cast is veteran film actor Park Sung Woong, an amazing actor who typically plays bad guys though I believe he'll be leading the undercover unit as the cop boss this time. I'm thrilled Bummie is returning to K-dramas, not that he was doing nothing for the last two years as he's been focusing his career doing C-movies, with a few that are slated for release later this year.
The sad drama casting news today is hearing Kang Min Hyuk has passed on his first drama leading man gig in the upcoming KBS drama School 2015. The reason given is a conflict with his CNBLUE scheduled activities for spring, but that hasn't stopped fellow CNBLUE member Lee Jong Hyun from doing double duty with the KBS Friday night drama Orange Marmalade and being on We Got Married. Even weirder is that School 2015 is being produced by the CNBLUE agency FNC Entertainment, so if not Min Hyuk then who is the agency going to give the male lead to?
I'm super disappointed Min Hyuk passed on School 2015 because I think an ensemble drama from a production team with a good track record is the perfect vehicle for him to test out his leading man chops, i.e. to confirm he has what it takes to level up his game. Not to mention rumored leading lady Lee Yoo Bi is a great young actress to have as a costar. Oh wells, back to the casting drawing board I guess. KBS really needs to hurry up since currently airing Mon-Tues drama Blood just passed the halfway mark.