This casting news makes me laugh in both anticipation of the pretty and lulz factor in equal measure. MBC's upcoming vampire fantasy sageuk Scholar Who Walks the Night has offered the second male lead role to Changmin of DBSK. The original DBSK-5 is arguably one of the most talented and bestselling K-pop boybands of all time, but they have always been fighting an uphill battle when it comes to transitioning into acting. Yoochun is by far the best actor but he's still not that good yet and his early performances were duds for me. Jaejoong is hit-and-miss but tries really hard. I thought Yunho was a lost cause until Records of a Night Watchman where he was actually watchable, or at least passably improved. If Changmin accepts Night Scholar then he'll have a good sunbae to learn from in potential male lead Lee Jun Ki. I have a soft spot for Changmin despite finding him a woefully incompetent actor, his Paradise Ranch is so bad I still watch it for all the unintentional comedy.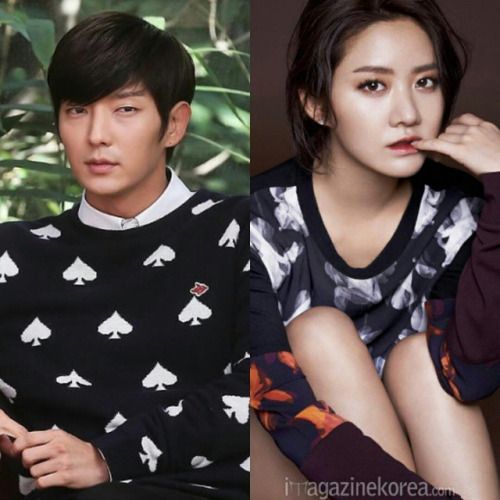 The role Changmin has been offered in Night Scholar is to play the Crown Prince. If all the rumored leads for Night Scholar accept then the main cast will be Lee Jun Ki, Changmin, and the first prime time drama leading lady gig for Han Groo. Right now none of the three have confirmed yet but the drama has plenty of time to cast, airing in July after the Hong sisters drama Feeling Good and Warm.
I am a teeny bit wary about this drama production team, the PD is Lee Sung Joon who was the second chair director for The Moon Embraces the Sun but the screenwriter wrote Paradise Ranch (hence the Changmin connection) and was the second writer for Coffee Prince. I've heard great things about the source manhwa so if all the screenwriter does is adapt it directly from the story without going completely off the reservation then it might not be all that worrisome.