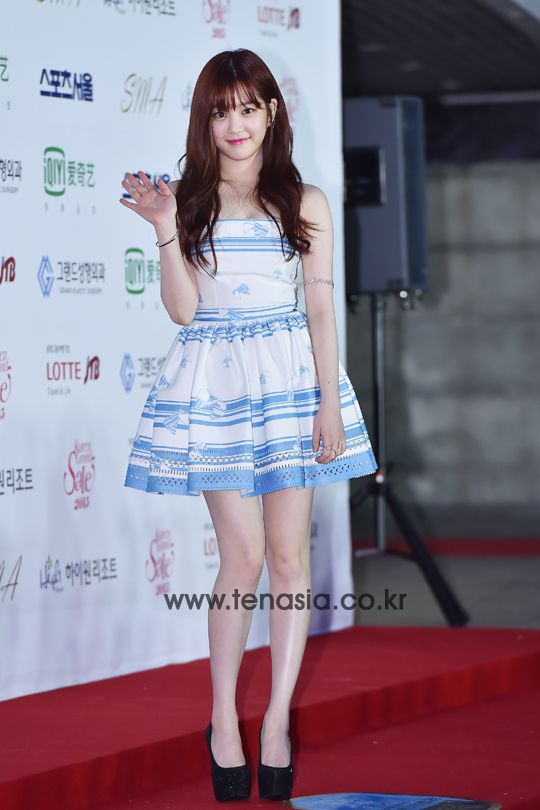 I'm inclined to wash my hands for the time being on the casting shenanigans around fantasy vampire sageuk Scholar Who Walks the Night. Did MBC send out a mass invite to all leading lady actresses in the same age range and then sat back to see who would bite? It's exhausting at this point to see one name floated only to say no and then back to square one again with yet another name. Right after news broke that Jin Se Yeon decided to turn down the offer for this drama, Lee Yoo Bi's name joined the fray as the latest actress to be in talks to romance Lee Jun Ki.
It's not clear if Lee Yoo Bi is up for the female lead or the second female lead, or what role exactly Kim So Eun is still in talks for. If Lee Yoo Bi and Kim So Eun both confirm the drama then I actually don't care who plays the cross-dressing noblewoman first lead and the gisaeng second lead. Based on the track record with this drama's casting issues, I wouldn't place my bets on any of the latest casting news, especially with Lee Yoo Bi who recently turned down the chance to play twin leading ladies in the KBS Mon-Tues drama Who Are You: School 2015. Much as I'd love to see Jun Ki as the vampire scholar, part of me wishes he just wash his hands of this whole thing now and save me some heartburn.
To refresh – right now only Lee Jun Ki is confirmed for Scholar, Chang Min and Lee Soo Hyuk are still in talks for supporting male lead roles, and Kim So Eun and Lee Yoo Bi are the latest actress names to be considered for the drama after running through Han Groo and Jin Se Yeon already.