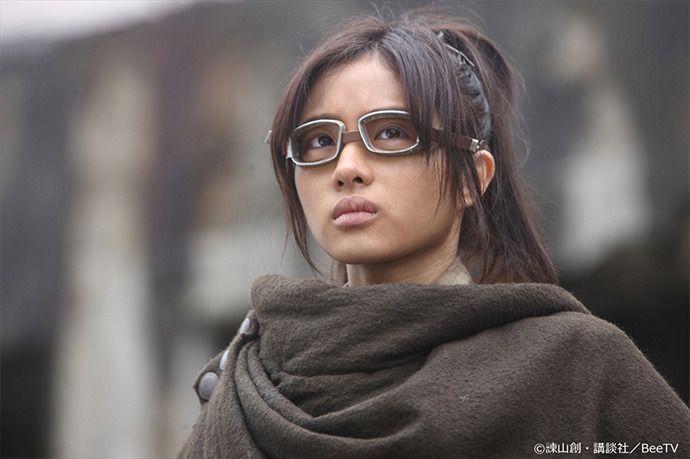 Attack on Titan is arguably the most popular manga in the world right now, with One Piece aging and Naruto just ended. Those reading along with the manga (me!) can see the story headed towards a final arc, or at least there is a conclusion in the foreseeable future as the final battle looms. There's no better time to milk this baby by releasing two back-to-back live-action humongous sized budget movies, arriving in August and September of 2015. In conjunction with the big screen movies, the manga is getting a six-episode live-action dorama series airing exclusively on Docomo's rebranded dTV streaming video service.
It'll premiere at the same time the first movie hits and is being described as a companion piece which was filmed on the same production set as the movie. While the movie focuses on the macro plot points of the manga, the short dorama series will feature Ishihara Satomi's supporting character Hans (Hanji) as the lead and will be set exclusively in the daily lives of the young soldiers of the military. In addition to Hans, potato loving Sasha played by Sakuraba Nanami will make an appearance, along with movie characters Hiana, Lil, and Fukushi. The dorama will also add a brand new character Isuzu played by Hiraoka Yuta. The cast made an appearance at the press conference to announce this dorama and showed off a few exciting official stills.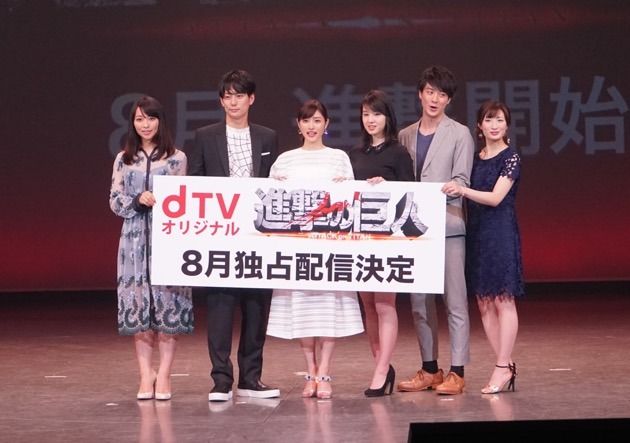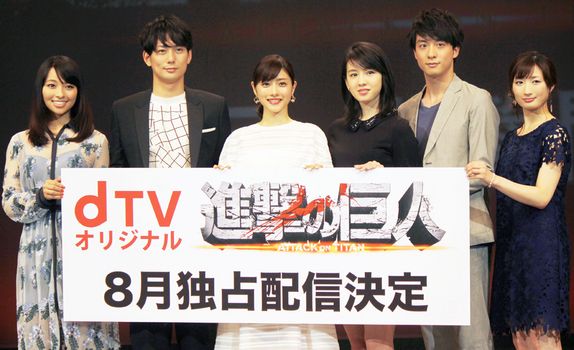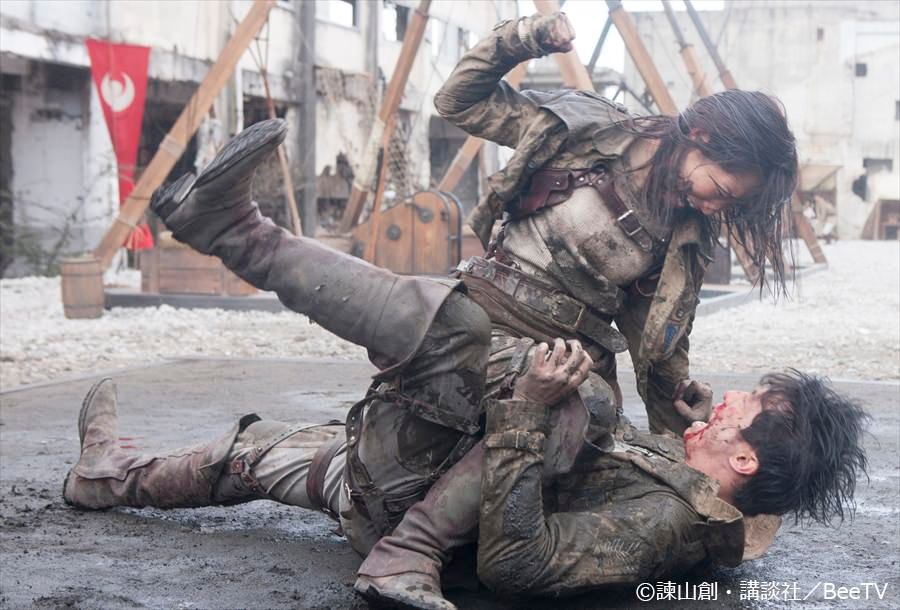 I actually think this manga could use the additional dorama compendium to the live-action movies. The mythology is so thick and dense there is no way the movie could even come close to delving into the nitty gritty that makes AoT so riveting to read. The dorama will not have any thrilling battle sequences but will reveal the lives of the young soldiers, give insight to the vertical maneuvering equipment, and showcase the friendships and rivalries in a world stuck behind walls. Once you take away the three lead characters of Eren, Mikasa and Armin, I think the focus on Hans in the dorama over the other supporting characters is solely due to Ishihara Satomi's star power and not necessarily that Hans is more critical to the storyline than, say, Sasha or Annie or Historia. I do love Satomi and find Hans batshit crazy fun so this ought to be an unexpected but much welcomed treat.