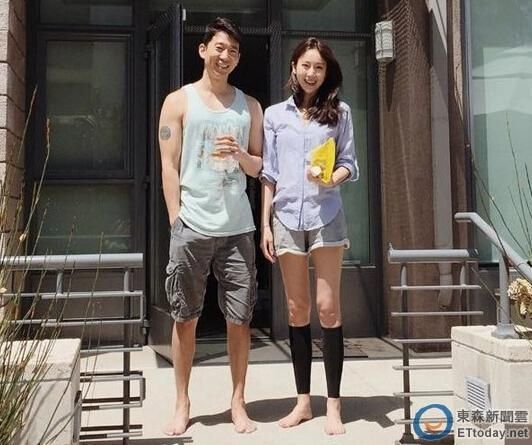 There's good news to share on a slow entertainment news weekend, but probably a lot less high profile than the royal baby arriving. After a week of rumors, TW-actress Sonia Sui has come out and confirmed her pregnancy with newlywed husband Tony Xie. The media scrutiny has been on Sonia for years after her acrimonious split with long time boyfriend Yao Yuan Hao over reports that he cheated on her with Cyndi Wang, which turned out to be true when Yao Yuan Hao and Cyndi went on to date and are still together.
Sonia was single for so long the media started lumping her with the other golden unmarried goddesses like Ruby Lin and Lin Chi Ling, but she didn't seen to care as her acting career continued to fly high after the big break from The Fierce Wife. Happily she met her perfect match late last year and after a few months dating tied the knot by eloping to Vegas with him this past January 2015. Her hubby Tony Xie is a Taiwanese-American businessman, and the stepson of veteran Taiwanese actress Lai Pei Xia, which is how the couple was introduced to each other. Congrats to Sonia on becoming a wife and mommy all in the same year, the couple is confirmed to be expecting a little boy to grow the family.
Sonia now joins the growing contingent of pregnant Taiwanese actresses in 2015 who are expecting – Vivian Hsu, Hannah Quinlivan, Apple Lin, and Beatrice Fang.