Did no one at tvN get the memo from the audience feedback on Hyde, Jekyll, Me? Tucked into the critical panning of the entire drama was a very big line item on supporting actress Hyeri of Girl's Day being singularly terrible even within the bigger bad that was Hyde. Watching her trying to emote from a dull soulless expression was nails on chalkboard excruciating. I may not have loved all the Answer Me dramas but at least the series has been memorable and unique enough to deserve a better leading lady.
News broke this weekend that Hyeri was confirmed for Answer Me 1988, to play the daughter of Sung Dong Il and Lee Il Hwa's characters in this third installment. The feedback was as bad as when news first came out two months ago that she had received an offer to join this drama. Her agency quickly clarified that Hyeri auditioned two months ago and is still waiting for confirmation from the production as to her involvement, i.e. nothing has been confirmed yet. Sadly that's not the clarification I wanted to hear, the better one would be that she's proactively decided to take herself out of consideration for the drama, period.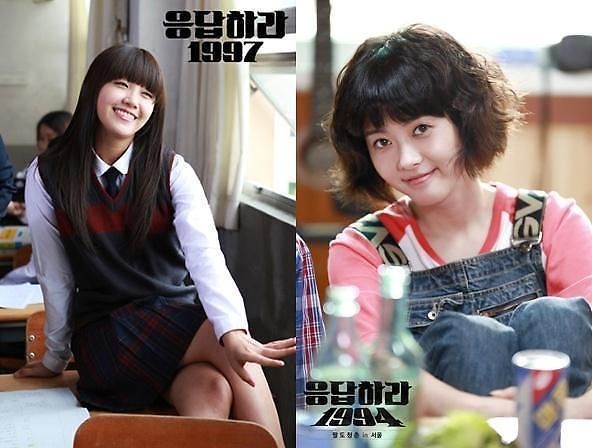 The Answer Me series, aside from the narrative quality or lack thereof debates, has been a pop culture phenomenal and launched or reinvented the acting careers of many actors and actresses. The two leading ladies in Jung Eung Ji and Go Ara basically owe their career success now to doing AM, which makes it doubly ignominious that this drama series is now considering an idol-actress of Hyeri's caliber. I don't have a problem casting idols, especially in the AM dramas, but Hyeri has acted before and sucked so bad. Pick another idol, tvN, anyone but her. Can you have a do-over?