The much beleaguered fantasy vampire sageuk Scholar Who Walks the Night got back on track this week after both its main leads were sidelined with hospital stay injuries. First Lee Jun Ki fractured his nose followed by Lee Yoo Bi hurting her lower back, with both injuries serious enough to send each to the hospital and stay there for a few days. Lee Jun Ki is back on set today, with hopefully enough rest to be ready to recommit to the grueling drama shoot pace not to mention recovered to the point of being camera ready.
The production released official stills of both male leads, Lee Jun Ki (tucked after the jump since I've posted sneak peeks of him in character already) in yangban garb as the titular vampire scholar while Changmin is looking quite princely as the Crown Prince of this story. His character is described as a lazy womanizer on the surface but quite filled with royal valor and ability deep down. The description is very different than the Crown Prince character in the manga so I'll take it as a brand new personality, much like second female lead Kim So Eun is playing a new character.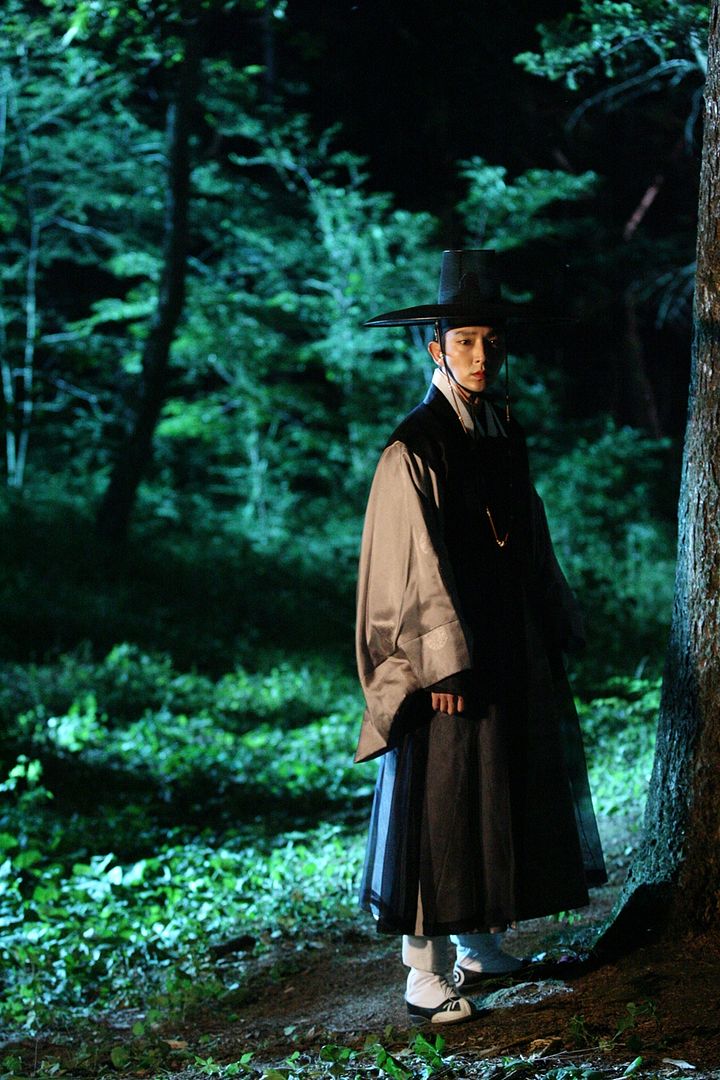 Both male leads good fantastic in character, nothing new there, question remains everything else from acting to chemistry to story. Please be as good as you look, night scholar!