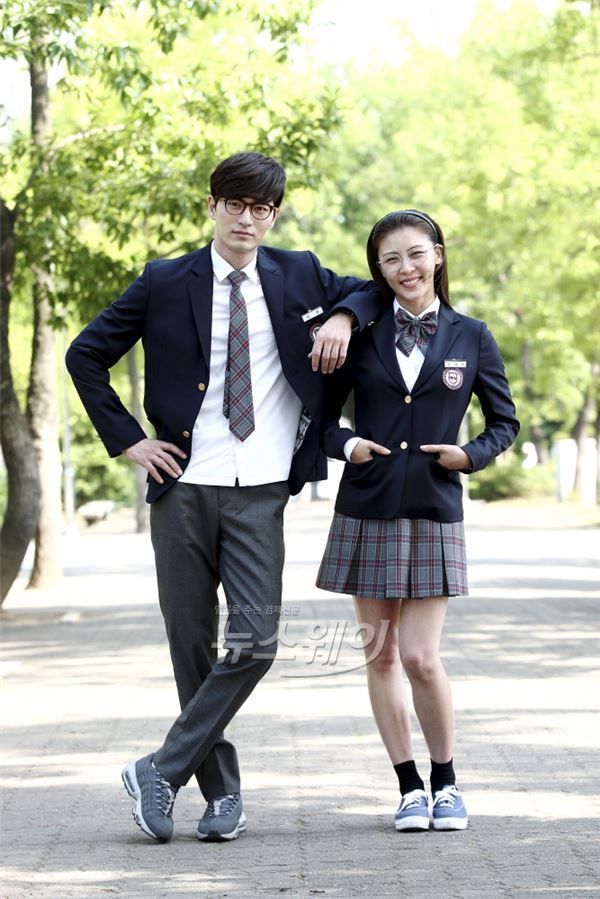 The first peeks were out already of Ha Ji Won and Lee Jin Wook playing high schoolers in The Time I Loved You but now the production has released official drama stills to go along with it. I love Ha Ji Won and find her a beautiful woman but there is no way in hell I'll be fangirl blinded and say that she can pass as a high schooler. She looks as good in a high school uniform as Kim Hee Sun did in Angry Mom but neither convincingly look 18, and for that measure Lee Jin Wook looks more teacher than student even wearing the uniform.
With that said, Ariel Lin and Bolin Chen in the original In Time With You also played their own high school selves and wasn't all that believable either, so ultimately it's going to come down to whether the portrayal is distracting in the age regression or not all that noticeable because the acting and chemistry is good enough to smooth it over. The same thing happened in C-drama My Sunshine when Wallace Chung and Tang Yan were asked to play their own college-era selves, and Wallace is 40 years old so slicing his age in half is a stretch. Yet the end product worked marvelously and provided continuity so I'm hoping the same thing happens here.
There are also new drama stills of second male lead Yoon Kyun Sang as a pianist who vies for Ha Ji Won's heart in the drama. Even if he's 100% destined not to get the girl, seeing Yoon Kyun Sang get such deserved role upgrade in such a high profile project is win enough for me.