I was initially not all that interested in upcoming cable network jTBC disaster drama D-Day, it sounded too ambitious for the ability of K-dramas to wrangle and the cast was decent without including a single must watch actor or actress for me. Starring Jung So Min, Kim Young Kwang, Ha Suk Jin, Kim Jung Hwa, and Sungyeol of INFINIITE, the drama centers around a large scale citywide disaster to hit Seoul and the team of disaster response medical professionals called into action to render aid. The drama will reportedly be pre-filmed and the first intense drama stills have just been released to whet the appetite.
I say the first peek did its job because I'm certainly interested now, there is a stark grittiness to the look and feel of this drama, eschewing the usual K-drama penchant for pretty visuals above all else. If the drama elects not to delve into the hows and whys of the disaster, getting mired in conspiracy or fixes, instead sticking with the personal growth stories of the various doctors treating the injured, I can see this drama being workable and riveting. I've only grown fond of Kim Young Kwang thanks to Pinocchio, and have always adored Jung So Min, so their headlining is both promising and has a high chance of positively challenging their acting careers.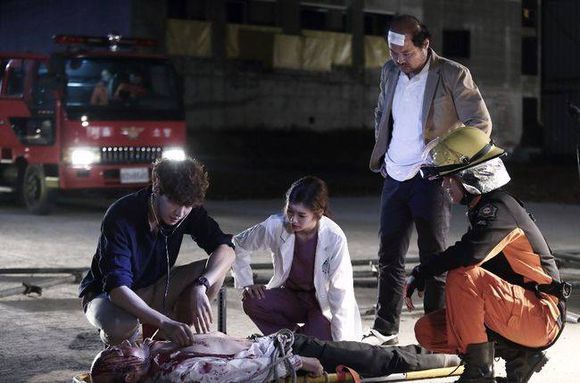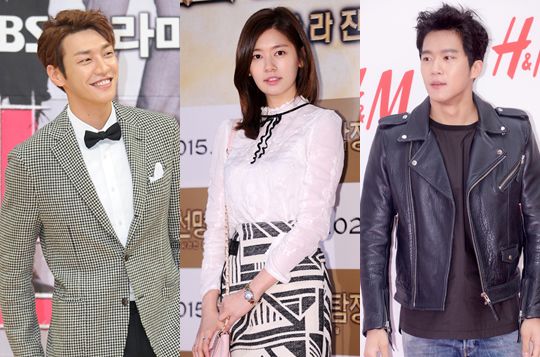 The screenwriter of D-Day is Hwang Eun Kyung who wrote City Hunter, Haeundae Lovers, Daemul, and New Heart, and directing will be PD Jang Yong Woo who directed Hotelier, If Tomorrow Comes, and I Am Happy.