Shin Se Kyung is striking while the iron is hot and who can blame her. Up next is long sageuk Six Dragons Flying, but before then she took a fun work trip to Southeast Asia after wrapping The Girl Who Sees Smells. While The Girl Who Sees Smells fell into the same single digit ratings malaise that is industry wide these days, not to mention resorted to the same wacky crime procedural pitfalls that dog all such K-dramas attempting a criminal-police side story, the OTP was a sweet breath of fresh air and half the credit goes to Shin Se Kyung.
Shin Se Kyung's biggest acting weakness is sometimes looking totally like a dead fish onscreen, with paralyzed facial expressions and a blankness that sucks the energy from the air. That happens often in melodramas but clearly the same affliction isn't there in rom-coms, she was effervescent and adorable in Smelly Girl, and brought the warmth in her chemistry with Yoochun. I like her so much now, which is why I wished her most recent pictorial at Legoland Malaysia with Singles Magazine was better thought out. Half the pics are cute and perky, the other half has her posing in surpremely inappropriate ways in front of a kiddie paradise. What gives, Singles?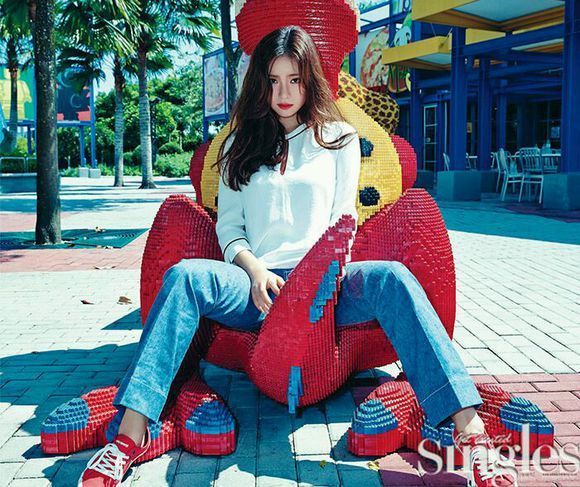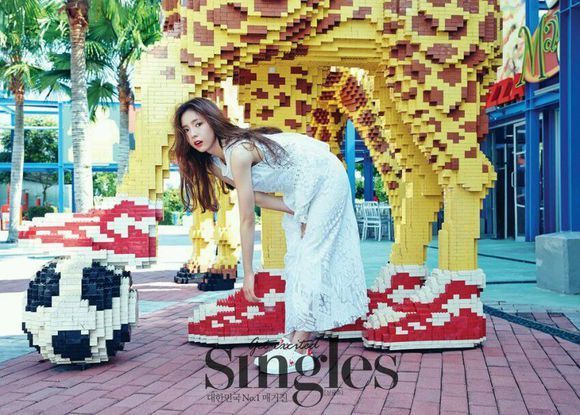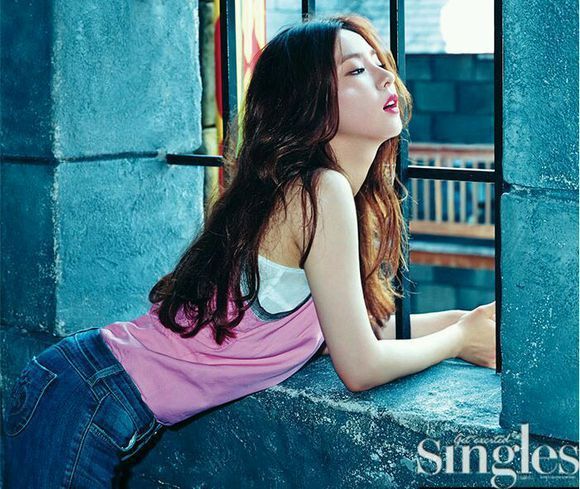 Do you guys cringe at some of the pictures like me? The one where's she bent over under the Lego giraffe. Or the two where she's draped over a Lego book or a parapet. Or the one where she's suggestively sucking on her drink straw. And let's not leave without cringing at the one where she's told to sit on some Lego animal creation with it's tail right before her legs. None of this is Shin Se Kyung's fault, and honestly she looks smashingly gorgeous in every shot, I just want to smack the photographer upside the head for conceiving some of the poses to begin with, much less when the shoot is at Legoland. What's next? A risque shoot at Tokyo Disney?