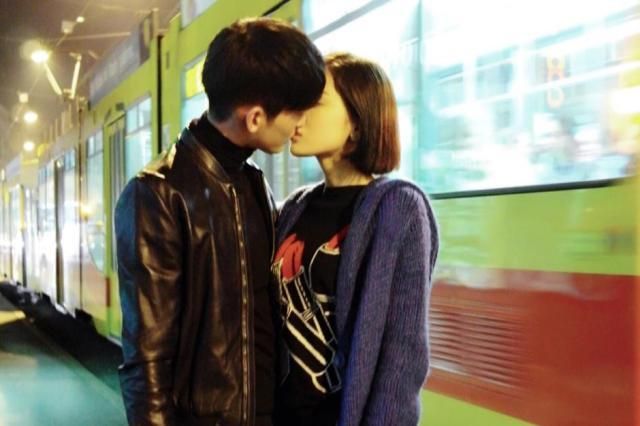 It used to be that stars denied relationship rumors to the death, even in the face of photographic evidence to the contrary. The last few years has seen a seismic shift with Chinese and Taiwanese stars admitting to relationships and even outing themselves. The advent of social media likely makes it even harder to keep romance away from the public eye when the public is everyone and armed with a cell phone camera, so I think it's smart for the stars to control their own personal narrative.
With that said, now the watch is on how the couples are embracing public dating acknowledgments, and in that case C-actor Hans Zhang may have just set a new bar. With rumors swirling for the last few months that he's dating C-actress and drama costar Gu Li Na Zha, the two have stayed mum until this weekend when Hans posted a picture on his weibo of him and Na Zha kissing in front of a passing train. This marks Hans second public relationship since he dated his Let's Go Watch the Meteor Shower leading lady Zheng Shuang for close to five years.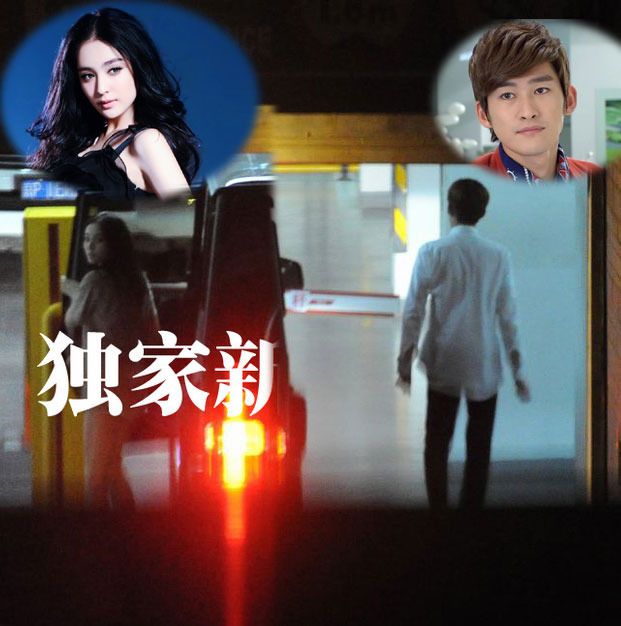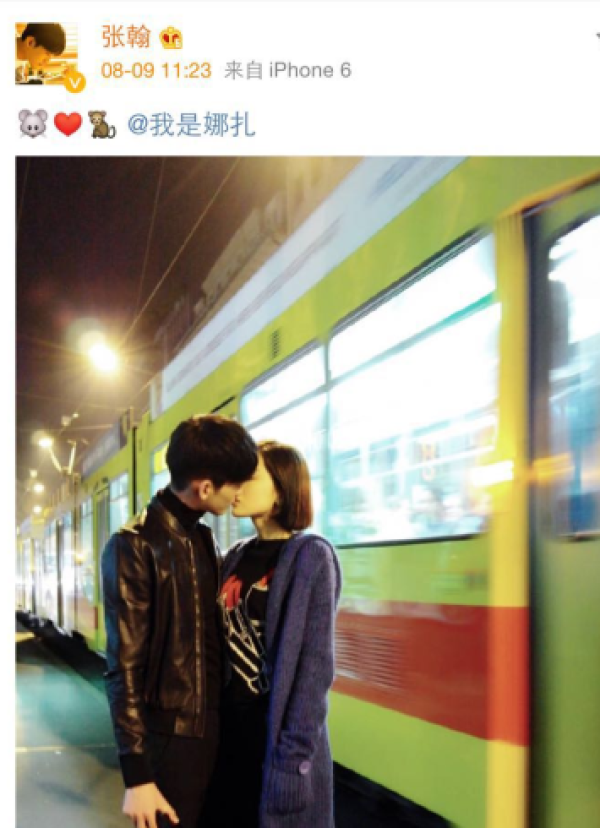 Hans' weibo post didn't have any text but did have a symbol of a rat (his Chinese zodiac sign), a heart, and a monkey (Na Zha's zodiac sign), following by tagging her official weibo account. I find it all so simple and sweet. Congrats to the pretty couple!