This is certainly happy news for some people, who I'll venture to guess are the sliver of drama fans who liked the latest widely panned adaptation of wuxia novel Return of the Condor Heroes. This drama version was called Romance of the Condor Heroes 2014 and starred the perfectly cast C-actor Chen Xiao as the male lead with the near universally derided and panned TW-actress Michelle Chen as the female lead, with audience snarky feedback way more interesting than sitting through the terrible drama itself. The real life excitement continues now in what might be the biggest out-of-left-field romance in C-ent this year as the two have been confirmed to be dating after a tabloid followed them for three months and caught them in various hotel rendezvous.
What? Yang Guo is dating his Gu Gu (Auntie) in real life? Who woulda thunk it. At least not this particular Guo Er and Xiaolongnu pairing, as many previous such drama leads in Condor Heroes adaptations have spawned intense shipping from drama fans. So far Chen Xiao and Michelle are only the second Yang Guo and Xiaolongnu to become a couple – the Singapore drama version aired in 1998 led to leads Christopher Lee and Fann Wong to fall in love and eventually get married. Only time will tell if this latest Condor Heroes couple will go all the way, with Chen Xiao at 28 years old a mere four years younger than Michelle so it also fits the noona-dongsaeng romance factor.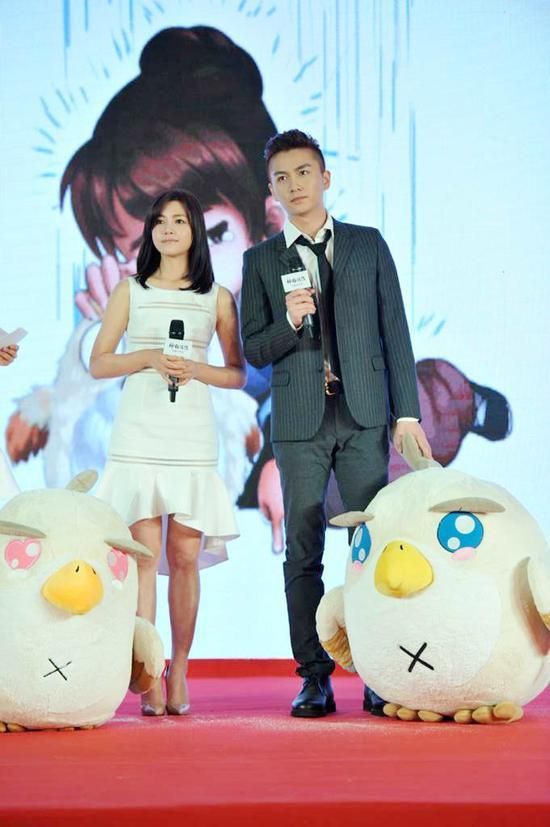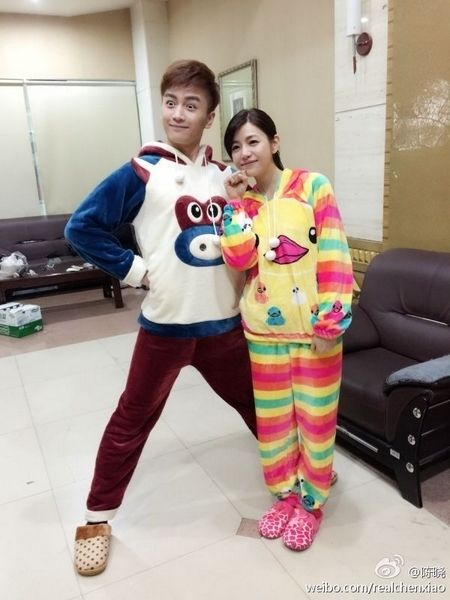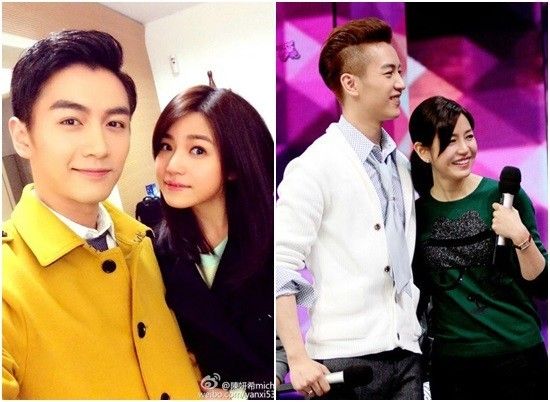 I find Chen Xiao adorable to watch onscreen, he's got so much charm it oozes from his pores and his acting continues to get better with each project. Michelle I'm lukewarm towards on most any acting project of her, and absolutely unequivocally hated in her casting as Xiaolongnu. With respect to this dating news, I'm happy they're happy together since star love is so beyond my opinion or business. All I know are some Zhao Li Ying-Chen Xiao shippers from their dramas together are likely shedding tears but it'll pass like all other reel shipping implisions, and probably pass a whole lot quicker if news broke that pretty Li Ying also found her real life romeo.