The go-big-or-go-home aspect of fully pre-produced K-drama Descendants of the Sun actually gets me even more excited, on top of it being written by Kim Eun Sook and starring one of my faves Song Joong Ki. The whole industry feels haphazard these days, with most dramas doing single digit ratings and on top of that being boring which is just the death knell for a slow demise. Hopefully Kim Eun Sook will inject some of her buzzy magic to get audiences talking again, good or bad she's someone that always writes dramas that generate feedback.
The fact that she's going so large scale with pre-production and the disaster zone military and medical aspect of the drama gives the entire project even more stakes, and I certainly love keeping up with something that can wildly succeed or become an epic fail. I'm leaning towards wildly succeed thanks to each new still of the two leads in character, Song Joong Ki looking badass as a military commander and Song Hye Kyo actually giving me warm engaging vibes rather than her typical emotional dissonance.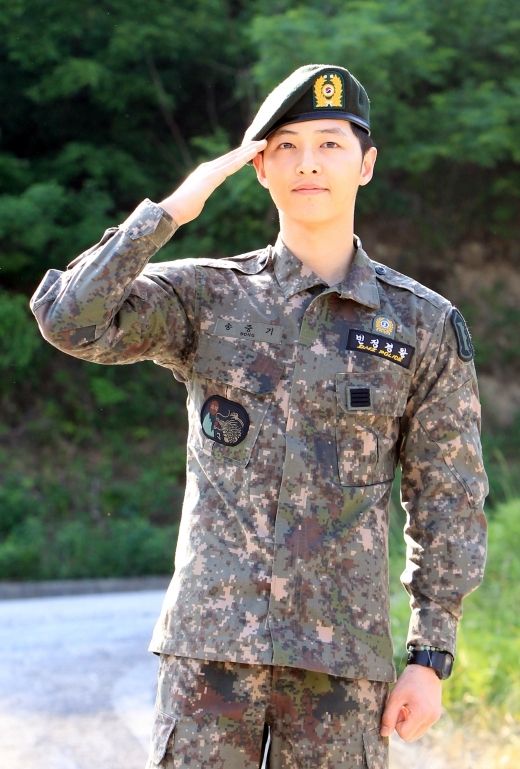 It's a testament to Song Joong Ki being a great actor because the still of him in character wearing fatigues is no different than the pictures above when he was serving in the military in real life. Yet in the drama still he's commanding and intense, whereas the pictures of him as a solider in real life emanates this boyish sweetness from his real personality.