It's understandable for stars to hide their romance from their fans, for fear of losing the love and support from the crazies I suppose, but the flip side is that it keeps them from potentially doubling the affection and exposure. A recent poll asked Korean audiences which star couple they most wanted to see on TV doing CFs together, with the choices split between the acting group and the variety circuit.
Unsurprisingly, the acting couple of Ji Sung and Lee Bo Young topped the acting side, while nation's MC Yoo Jae Suk and his wife Na Kyung Eun. It's funny that the two top couples all met at work together doing their day jobs – Ji Sung met Lee Bo Young when they costarred in the drama Save the Last Dance for Me, while Yoo Jae Suk and Na Kyung Eun met on the set of Infinity Challenge. Both audience favorite couple all got more and more famous and popular after getting married to their star spouses.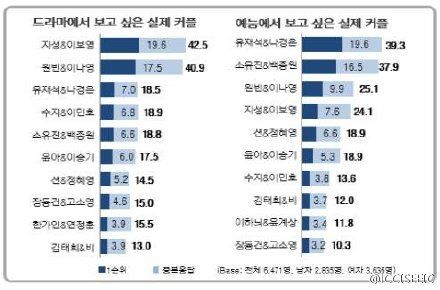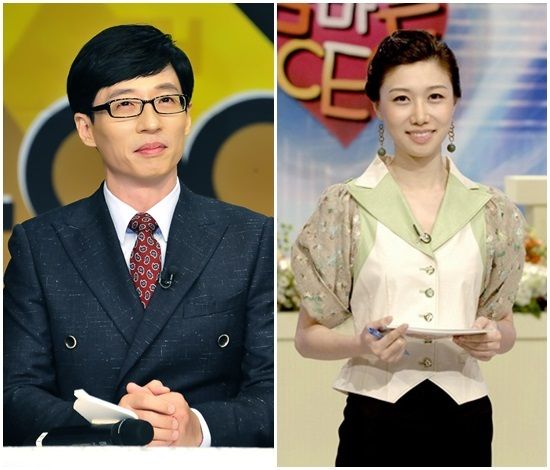 Ji Sung and Lee Bo Young's win didn't come easy though, as right on their tail with only 2% difference is newlywed acting couple Won Bin and Lee Na Young. It's hilarious that Won Bin's status as a perennial CF king continues even after he's married.