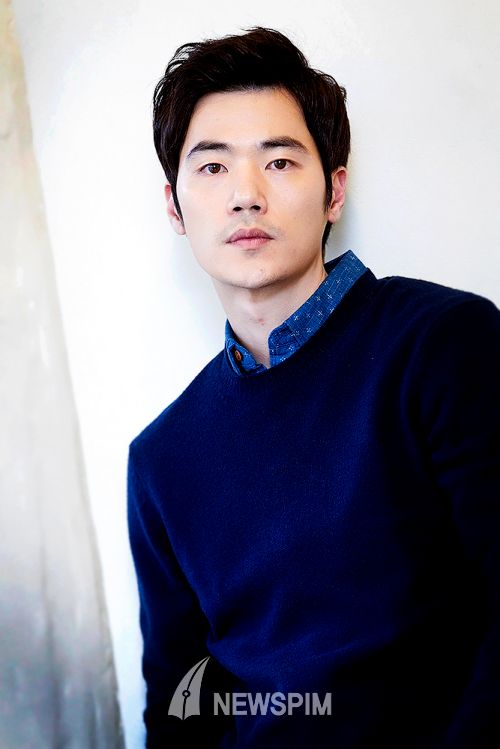 Casting is coming along nicely for upcoming SBS Wed-Thurs drama Goodbye Mr. Black, otherwise known as Moon Chae Won and her hotties. The network hit ratings gold with currently airing medical revenge drama Yongpal, it's likely hoping to retain the same audience for corpse mystery The Village, and after that dish out another serving of revenge with Goodbye Mr. Black. Or maybe The Village will have revenge in it as well, LOL. For now Goodbye Mr. Black is revenge set in the world of navy underwater demolition, or maybe that's just the starting point setting to get the ball rolling.
The titular Mr. Black will be played by Lee Jin Wook, who is certainly indefatigable with drama roles after recently wrapping up weekend drama The Time I Loved You, while Moon Chae Won makes her much awaited drama land return as the plucky leading lady. Song Jae Rim is in talks as a supporting male lead, and even before he's confirmed the production has just added Kim Kang Woo to the cast. Kim Kang Woo and revenge drama sounds like a match made in heaven, regardless of him playing the good or bad guy since he excels at both equally. Here he'll be playing the director of a resort, while Song Jae Rim is up for the role of newspaper editor.
Directing Goodbye Mr Black is veteran SBS PD Lee Chang Min who helmed Giant, Midas, and Birth of a Beauty, while adapting the original manhwa story into the drama is the screenwriter Moon Hee Jung who wrote Missing You (I Miss You), Can You Hear My Heart, Glorious Day, Last Scandal of My Life, and Stairway to Heaven.