I'll take this casting news with my foot on the optimistic side, overall there are more things going right than bemoaning things not being ideal. Upcoming SBS Wed-Thurs legal drama Remember, to follow after The Village (Achiara's Secret), has added two more faces to join confirmed male lead Yoo Seung Ho. He'll be pairing up with noona Park Min Young for the drama, and also get tough guy Park Sung Woong as a fighting for justice legal buddy. My opinion towards Park Min Young has been indifferent (Sungkyunkwan Scandal, City Hunter) to love (Man of Honor, A New Leaf, Healer), so having her cast as the female lead to Yoo Seung Ho isn't my first choice but also not a bad outcome considering the chance for way worse actresses to land the coveted spot.
The more interesting bit of news comes from synopsis for the drama has added a new twist beyond what I wrote last week about the male lead having the memory condition hyperthymesia (perfect memory for details) – turns out there is a time crunch on his goal to prove his father's innocence while he still remembers all the details because apparently he'll start developing early onset Alzheimer's. Errrrr…..what tha what? Please don't let this turn from a gritty legal thriller into Thousand Day's Promise part 2. That does up the stakes since having the male lead with a super memory seems to stack the odds for him succeeding in his quest, but if he's racing against time that is stripping the details from him bit by bit then I can see where the title of Remember then has a whole new layer of meaning.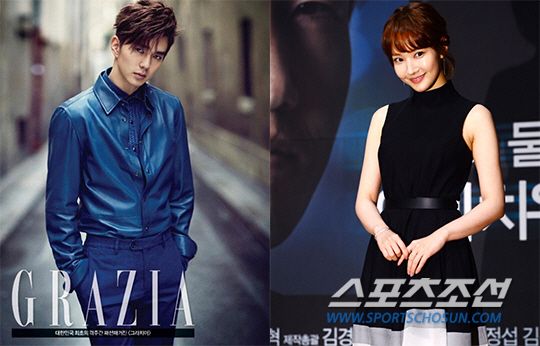 All three leads cast in Remember so far will be playing lawyers, so in many ways it's like a return for Park Min Young to the set of A New Leaf where it was all about lawyers and the law. The leads will also be playing their own teen counterparts as Park Min Young and Yoo Seung Ho's characters grew up together and ends up both becoming lawyers. Their romance develops later on when she assists him in the quest to clear his father's name.