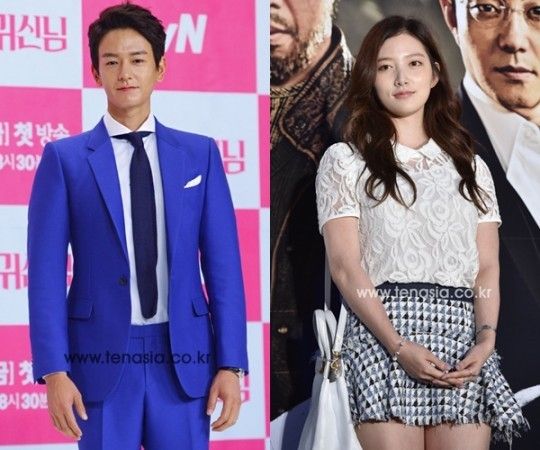 Next year K-drama Arbitrarily Fond just turned into the mashup of a Heirs reunion with a What's Up? with the casting of one new female lead. Im Joo Eun has been confirmed as the second female lead in the drama, which makes it the second time she's done a drama with the similar sounding in name Im Joo Hwan, who has been inked as the second male lead already. They costarred in college musical drama What's Up? a few years ago, and that was a positive turn for their acting careers even if the drama was mostly underrated.
Along the same reunion veins, Im Joo Eun was also in Heirs with Kim Woo Bin, but I don't recall them having a single scene together, which isn't all that surprising since that drama had a sprawling cast with multiple narrative arcs going on. The news of Im Joo Eun's cast also confirms what I reported a few weeks ago, which is Arbitrarily Fond will start filming in early December, regardless of what final time slot it gets on KBS. The four leads have reportedly met already for discussions with screenwriter Lee Kyung Hee. Eeeks, I can't wait!
I think this drama is going to such a treat to watch with this cast, and hopefully Suzy ups her game being surrounded by these three fantastic acting talent. Kim Woo Bin eats up the screen, maybe he'll transfer the sizzle to Suzy and together equalize out the sparks so it's neither too intense or too flat. I report on the ever changing premiere dates of dramas I'm looking forward to, but these days it's impossible to know for sure until the time gets close.
That's especially true if KBS has on deck dramas which are pre-filmed such as Descendants of the Sun and now Arbitrarily Fond. If the dramas are ready to go then the network can decide which one to air based on various other factors. Some fans are already chuckling about AB being filmed in the dead of winter in cold cold Seoul, but if it airs in late spring or early summer 2016, it's going to be incongruous to see all the sweaters and cold breath onscreen when outside it's hot and muggy already.