In one of the funniest twists in the always controversial realm of Korean acting awards, the upcoming 52nd annual Grand Bell Awards (Daejong) just got a public and very major slap in the face today when it was announced that none of the Best Actor or Best Actress nominees would be attending the ceremony. This is not a shocker if one followed last month's news that the Grand Bell Awards committee proclaimed that the award would only be given to a nominee who attended, so if the winner wasn't present then the award would be given to the next highest vote getter.
So for the Best Actor and Best Actress nominees, banding together in a rare show of solidarity is pretty awesome if you ask me. The nominees not attending the ceremony are Yoo Ah In (nominated twice), Son Hyun Joo, Ha Jung Woo, Hwang Jung Min, Uhm Jung Hwa, Han Hyo Joo, Jeon Ji Hyun, Kim Yun Jin, Kim Hye Soo. And to pour salt on the wound, popularity vote winners like Kim Soo Hyun, Gong Hyo Jin, Yeo Jin Gu, and Seolhyun also won't be present. Apparently excuses were given like busy filming a drama, pregnant, out of the country, etc., and now the Grand Bell committee has backtracked and said awards will be given to the winner even if not present.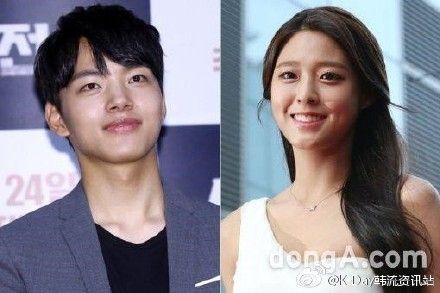 Reportedly Hwang Jung Min might end up going, who knows, but Best New Actor nominees Lee Min Ho and Kang Ha Neul are confirmed to be in attendance. Also attending are Park Seo Joon and Lee Hyun Woo. I like the few that are going but this is turning into the saddest fan service awards ceremony ever.