To the surprise of no one, Kim Soo Hyun racked up another Daesang this weekend, taking home the top prize at the 4th annual APAN Star Awards for his performance in Producer. Kim Hee Sun won Top Excellence Female in a Mini-series for Angry Mom while Lee Sung Min took home male equivalent for Misaeng. Lee Joon's performance in Heard it Through the Grapevine netted him Excellence Male for a Long Drama and Kim Min Jung won the same for Merchant 2015: Innkeeper.
In the long drama category, Kim Hyun Joo won for her twins performance in I Have a Lover while Kim Sang Joong took the award for Jinbirok. Im Shi Wan received Excellence Actor for Misaeng and Park Bo Young won Excellence Actress for Oh My Ghost. Best Male Newcomer was given to Nam Joo Hyuk for School 2015 and Byun Yo Han in Misaeng, while Lim Ji Yeon took Best Female Newcomer in High Society along with Chae Soo Bin for Bluebird's House. Finally, Yoo In Young and Son Ho Joon won the Popularity Award. Finally, Best Director went to PD Jo Soo Won for Pinocchio.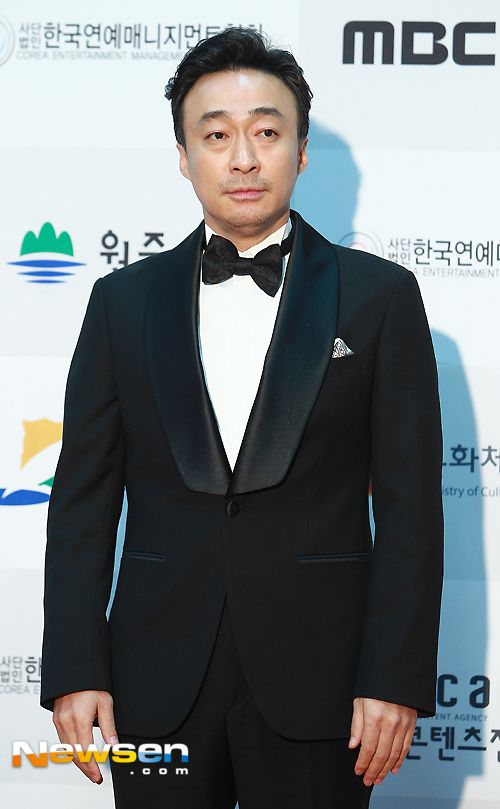 I feel like this awards show is as random as it comes since very buzzy 2015 dramas like Kill Me Heal Me or Yongpal had zero presence. Oh well, at least everyone looked nice and actually showed up!