When I'm busy, and lately I've been busier then ever, it feels like currently airing dramas are passing me by and new dramas are arriving way before I'm ready. Script reading took place last week for upcoming MBC Wed-Thurs drama One More Happy Ending, taking over towards the end of January 2016 for Sweet Savage Family. Starring Jang Nara, Jung Kyung Ho, Kwon Yul, Yoo In Na, Yoo Da In, and Seo In Young, the drama is about people getting a second chance at love.
Both leads Jang Nara and Jung Kyung Ho's characters will be divorcees, and he's even got a cute little kid to raise on his own. She runs a remarriage agency to help people find love again, and of course will end up finding her own second time ever after with Jung Kyung Ho when all's said and done. Kwon Yul plays Jung Kyung Ho's best friend, while the supporting female leads are all besties with Jang Nara's character stemming from their teens being in the same idol group Angels. OMG, this is so cribbed right from the subplot of Best Love, and Yoo In Na is in both dramas in similar roles to boot. Cute!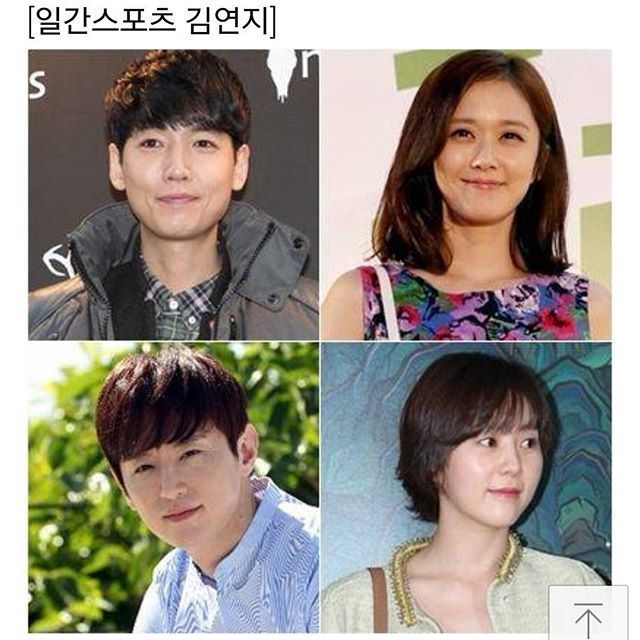 One More Happy Ending is from the PD of Late Night Hospital and Special Investigation Team, while penning the script is the a new writer Heo Sung Hee who doesn't have any previous K-dramas under her belt. At this point plenty of veteran screenwriters have struggled to keep delivering so I'm open to giving her a chance to show what's she's got up her sleeve. Luckily she has a solid cast to act out her material so the new year in 2016 is shaping up quite promising.