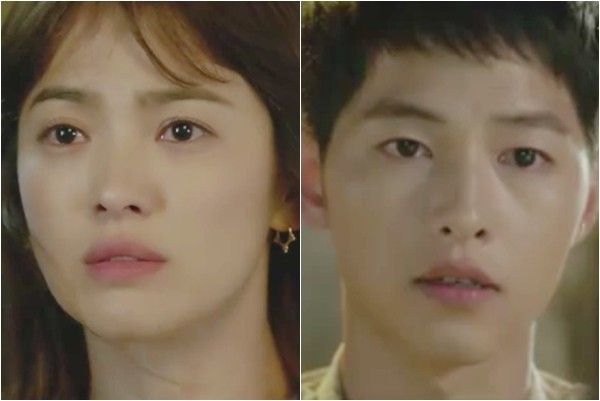 Is this a Christmas present from KBS? If so thank you KBS Santa! I will not look a gift horse in the mouth, especially when it comes to my most anticipated K-drama of 2016. The first teaser preview is out for high profile Kim Eun Sook written drama Descendants of the Sun. Starring Song Hye Kyo and Song Joong Ki, the drama is fully pre-filmed and has a majority of scenes shot on location in Greece as a stand in for a fictional Eastern European country dealing with civil strife and natural disaster.
Song Joong Ki is the commander of a UN peacekeeping force situated there while Song Hye Kyo is a doctor with a Doctor's Without Borders type agency. One would think no one would have time for romance with so much going on, but clearly there is going to be a plethora of romance with how many charismatic and good looking actors and actresses are packed into this drama. And the first teaser sets the tone with nothing but potential romance, and in a very Kim Eun Sook way as the male lead played by Song Joong Ki takes a very unapologetic and aggressive approach to wooing his lady.
Descendants of the Sun teaser:
Song Joong Ki: Kissing you without your permission….
Song Hye Kyo: That incident, bringing it up before I…..
Song Joong Ki: What do you want me to do? Apologize, or confess my feelings?