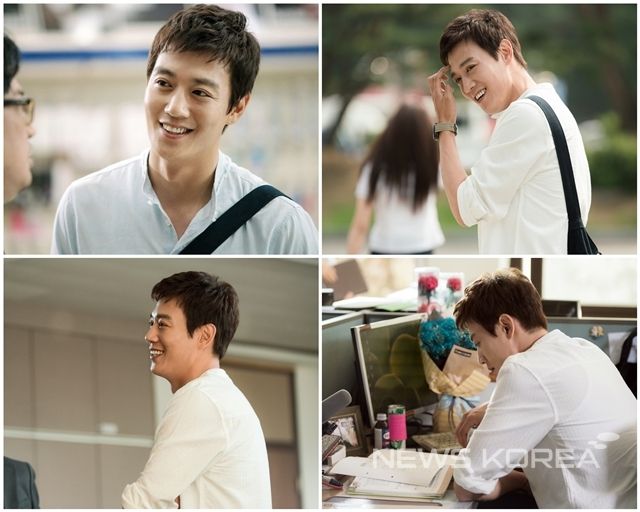 Oh what a healthy diet and a perfectly suitable summer haircut can do for elevating even already top visuals. K-actor Kim Rae Won was last seen on SBS in the dark critically acclaimed drama Punch looking like he literally got punched in the soul by life, all wan, emaciated, and battered. It wasn't as extreme as Christian Bale in Machinest type character acting but definitely changed audience perception of him just in time for a career resurgence.
Now he's back on SBS with upcoming drama Doctors, playing not just a doctor but a happy, healthy, warm and friendly one, basically the antithesis of his Punch character. I can't get enough of how awesome he looks, and paired with that disarming smile which has been one of his trademarks, it's like Park Shin Hye hit the costar jackpot once again. He can still stand to put on another 5 to 10 lbs but otherwise this is the best I've seen of Kim Rae Won in a long time.
Not to be outdone in the least, Park Shin Hye is also looking her top notch best in all the character stills and previews for Doctors. The hairstyle is a 10 and her tough girl aura is nicely conveyed.