One of the hurdles to get over in in Park Hae Jin's last drama Cheese in the Trap was his decade older suitability to play a college student character. Yes, he did essay the feel and visuals of male lead Yoo Jung, but honestly he would have been Yoo Jung ten years out of college than being smack in it. He certainly got plenty of accolades and popularity due to CitT so it bodes well for his transition back to adult roles with his take in upcoming jTBC drama Man to Man.
It's highly anticipated due to being the follow up for the second screenwriter of Descendants of the Sun, the one who paired up with Kim Eun Sook to do the military disaster romance drama. I'm fairly certain this screenwriter did the majority of the military disaster stuff, and also has under his belt Queen of the Classroom and one of my all time faves Friends Our Legend. The drama's been filming for months now due to being pre-produced but Park Hae Jin and his two fellow male leads Park Sung Woong and Jang Man Shik manage to find time for a bromance shoot for Elle Korea. Nice!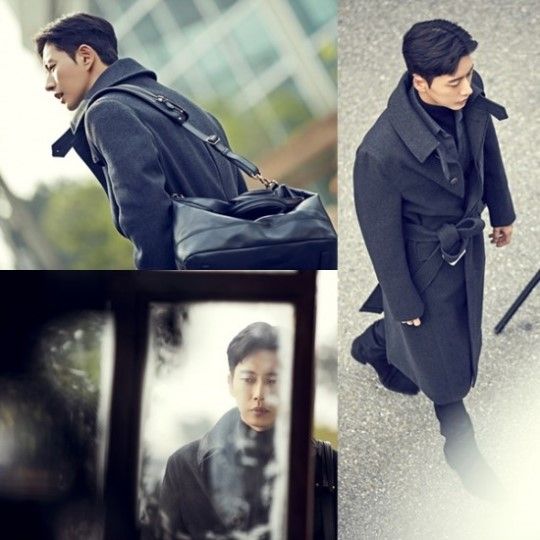 The first stills are also out of Park Hae Jin in character as the bodyguard to Park Sung Woong's top movie star. The black trench coat totally gives him away.