It's nice seeing a Korean drama reporter critic write down exactly what I'm thinking (article), but of course it's merely subjective so feel free to have a different opinion. The premiere of high profile tvN drama Goblin this past weekend allows a side-by-side assessment of it alongside the other high profile fantasy drama Legend of the Blue Sea on SBS. The two dramas don't compete on the same time slot but both come with similar packages – famous screenwriter, fantasy theme, and star-studded cast.
The critic's take on Legend hits on the number weakness – writer Park Ji Eun's shallow script cribbed from her own You From Another Star but with a mermaid in lieu of alien, and the only redeeming quality the pretty visuals the charismatic leads Jeon Ji Hyun and Lee Min Ho. Conversely Goblin fires on all cylinders, with writer Kim Eun Sook actually surpassing and improving on herself even above Descendants of the Sun, incredibly fluid and impressive directing, and all the characters interestingly rendered with the cast bringing each to life with chemistry.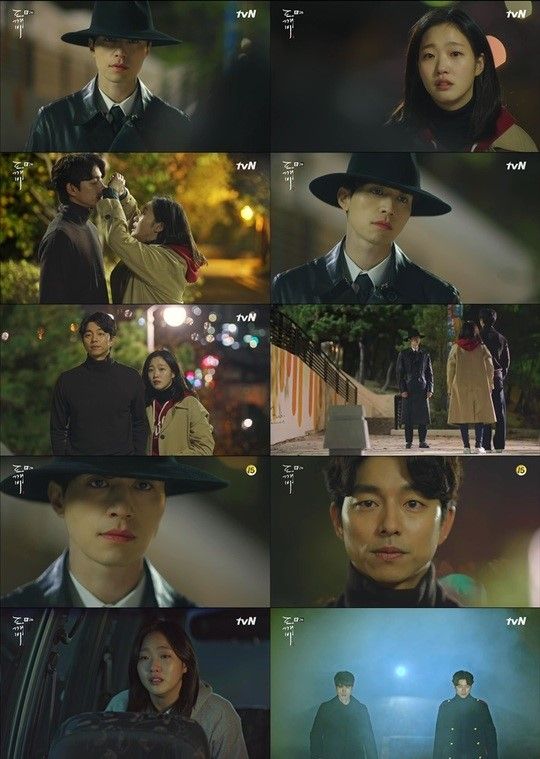 The Naver writer has tons of deeper comments on both dramas:
Legend is a visual drama, the biggest praise garnered, but not enough to invest one hour of watching time with two star leads alone.
The content of Legend has been getting more criticism than praise as a redux of YFAS.
Suspicion of directorial copying of Sherlock and Splash, which isn't that bad but paired with the blandness of all the supporting characters makes it seem worse off.
Legend will need a writing upgrade in the episodes to come to have more meaning than a killing time romance.
Goblin wins right off the bat – interesting setting, fast storytelling, fresh connections between the characters.
The drama doesn't suffer in comparison to the DotS spotlight.
Kim Eun Sook has upgraded her own writing.
Pathos aplenty in the conflict of an immortal Goblin who wants to die but will need the love of his life bride to kill him.
The relationships of all the characters are interesting, not just between the male and female leads.
The living together of the Goblin and Grim Reaper adds additional intrigue and comedy.
The visuals and directing are so picturesque to raise the atmosphere of the central romance.
There is no glaring flaw in Goblin or any narrative misstep so far.
Goblin shows the birth of a potential new masterpiece and hit comparable to DotS.