What a bombshell dating news to end the 2016 year, if this happens to be the last dating news to come out of K-ent from now until year end. Media in South Korea is reporting that top actor Hyun Bin is dating actress Kang Sora, a pairing that is so random and out of nowhere not just in dating but even costarring together it's like their names were drawn out of a hat. Binnie is 34 years old born in 1982 and Kang Sora is 8 years younger at 26 years old, an age difference that doesn't even merit a blink of an eye these days.
They reportedly met only this October when Kang Sora was looking for a new agency and met with Binnie as he has his own agency. Their relationship turned romantic only recently a few weeks ago. This is usually much too early for the tabloids to cotton on to comings-and-goings so I wonder if they released it directly or who could have outed them. No matter, both sides have swiftly confirmed this news so wishing them the best in their happy blissful new romance days!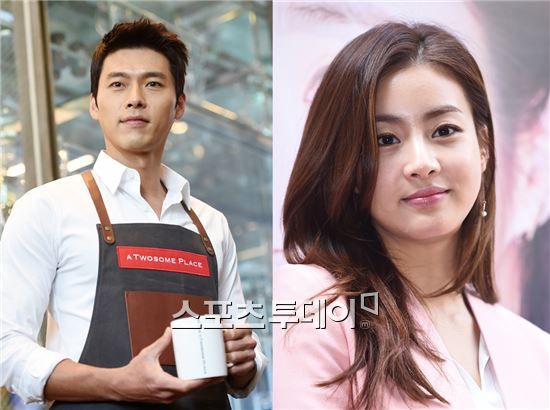 Conceptually I think they make a very striking couple, but seeing them together makes me now want them to do a drama or movie together with their onscreen intensity in the same frame.