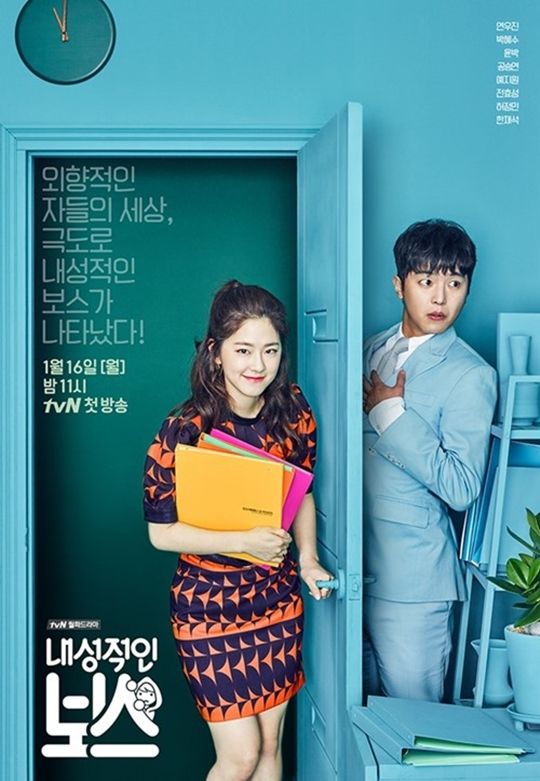 I'm not sure what went wrong but apparently the fallout, or feedback is lightning speed on this one. What could have been the first trendy buzzy K-drama to start off 2017 has turned out to be an early out of the gate potential flop, and there is swift response behind-the-scenes to salvage things. tvN's current Mon-Tues drama Introverted Boss (Sensitive Boss) has gotten middling reviews and even more importantly jettisoning viewers.
The premiere two episodes got around 3% ratings, solid for the cable network, but the following week's second two episodes found ratings dropped by half to the mid 1% range. This week's episodes 5 and 6 were reportedly completely rewritten last week as production scrambled to address viewer response, with the cast re-filming this week's episodes. For those wondering why K-dramas do live-filming, what's happening right now is the perfect example of this system which allows production to tweak and tailor dramas on the fly.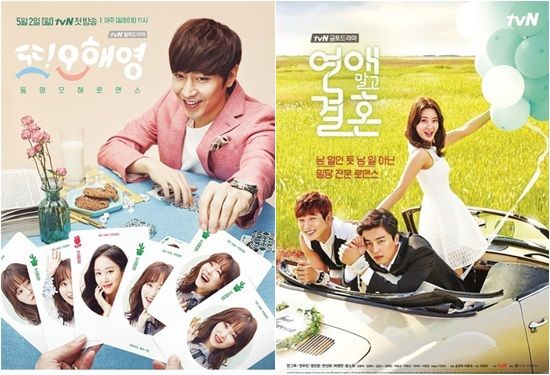 The last two weeks I've been busy with the conclusions of Goblin and Legend of the Blue Sea so I haven't checked out Introverted Boss yet. It comes from the screenwriter of Marriage Not Dating, and the PD who directed that drama as well as Another Oh Hae Young, so there is a solid track record team helming the drama. Those who have watched Introverted Boss, what's the big problem with it? Acting? Chemistry? Storyline? Share and maybe save others from wasting my time.