This year is off to a high profile casting start for Park Ki Woong – he's just been confirmed to play the second male lead role of Baek In Ho in the movie version of Cheese in the Trap. It feels like eons ago when the drama aired early last year to tons of praise and then massive disappointment. I'm so over it but hopefully the movie version will do the webtoon justice and the casting of Park Ji Woong is a step in the right direction.
2016 was a good year for Park Ki Woong with a second male lead role in long running MBC prime time drama Monster, a drama I still need to catch up on and hopefully was a solid outing for him. He's still so underrated and remains one of K-ents more complex actors with the ability to slide across the spectrum of emotional extremes. When he plays evil there's such giddy glee in the nefariousness, yet when he's the boy-next-door there's nary a hint of anything else other than wholesome sweetness.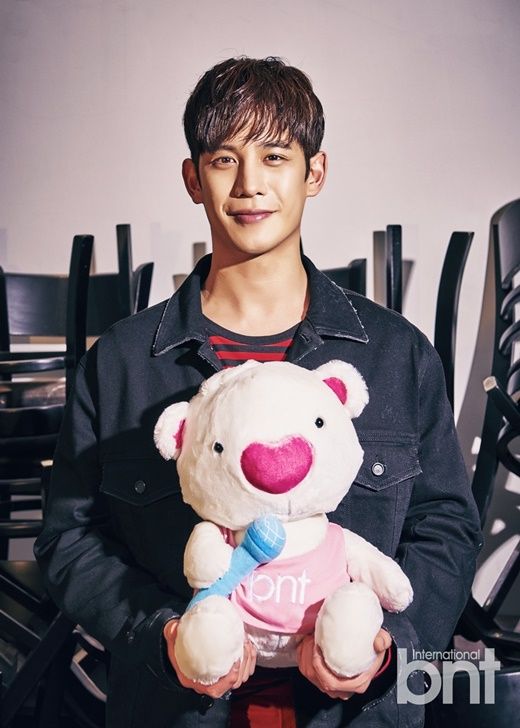 This is such an odd set up it begs to be written about, the combination of Park Ki Woong with lots and lots of black chairs. The latest BNT pictorial featuring Park Ji Woong has him lounging on a bunch of upturned chairs and ending with the random arrival of a pink teddy bear holding a microphone. No clue what's going on but he's game for it, even donning red pants for a burst of color.