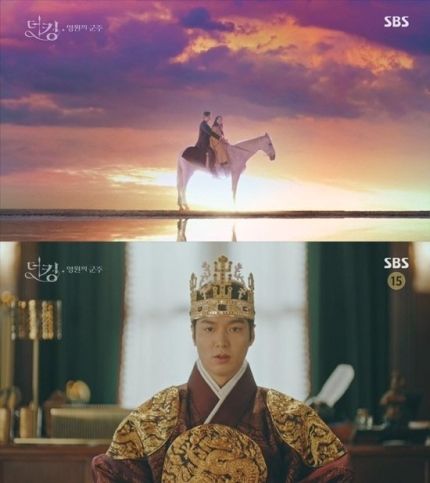 Even Naver is covering The King: Eternal Monarch which 6-episodes in is mired in The King: Eternal Controversy. The third week's airing has created the third wave of South Korean viewer gripes about the drama – (1) the Japanese warships depicted in the long naval standoff scene between the Kingdom of Korea and Japan, turns out the Japanese naval ships are actually Korean naval ship designs so this is the second time the production confused Korean/Japanese designs after earlier using Japanese temple designs for the Kingdom of Korea classic temples during the opening sequence, (2) the terrible CGI during the horse ride through the gap between the parallel universe where Lee Min Ho and Kim Go Eun clearly look like they were in front of green screen and cut into the scene, and (3) Lee Min Ho's King wearing a too-small for his head crown that is just another sign that the production is not paying attention to visual details.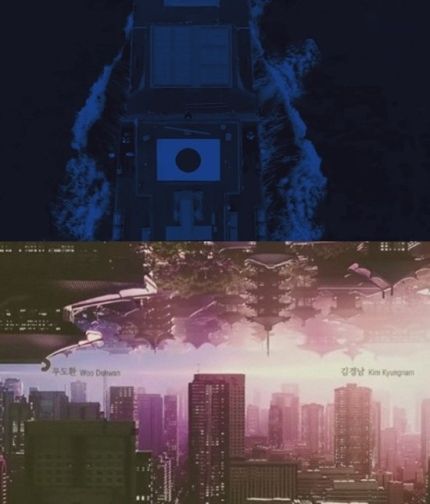 The Naver article then goes into a detailed critique of the PD team of The King: Eternal Monarch, saying that all these mistakes, oversights, and errors come from the PD not being comfortable directing this drama. PD Baek was formerly the second string PD in the dramas Descendants of the Sun and Moonlight Drawn by Clouds and this is the first time he's been the lead PD but here he's not behind the camera that much and it's PD Jung who is handling the day to day directing on the first string team and PD Baek is handling the editing and post-production.
Turns out PD Baek created the direction vision for this grand fantasy visual drama but he didn't handle the day to day direction so it was PD Jung and other supporting PDs handling the directing but they were not involved in the conceptual design and don't know how to properly capture what PD Baek envisioned and that's where all the mistakes are happening. Currently The King has been filming since September 2019 and the final episode script hasn't been written yet so the production is expecting the filming to continue all the way to the final broadcast week of the drama.
Everyone should just focus on Lee Min Ho reading the script, that's a really visually calming tableau for sure.