Upcoming KBS Mon-Tues drama Pretty Young Woman (also known as Youthful Beauty or Baby-Faced Beauty) held its first script reading session yesterday. This will be Jang Nara's return to K-dramas after working almost exclusively in China for the last few years. Her leading man has been confirmed as Daniel Choi, and the drama is directed by the PD who did Birth of the Rich and written by the scriptwriter that brought the fusion sageuk Gumiho: Revenge of the Fox Child.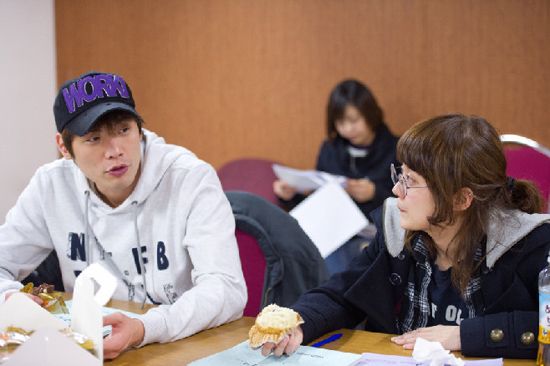 Y'all know I can't stand Jang Nara, but I admit to being curious about this drama – which has Jang Nara playing a forever youthful scrappy young woman who uses her innocent looks to succeed and get her way in life. She assumes the identity of her younger sister by seven years and gets a job at a clothing company. Surprisingly, Daniel Choi and Jang Nara actually look really cute together.
Honestly, while I think Jang Nara's acting is annoyingly OTT, my dislike of her is likely compounded by her always playing shrilly and screechy characters I hate with the heat of a thousand suns (Success Story of a Bright Girl, My Love Patzzi). Perhaps this drama will change of my opinion about her. Who knows, stranger things have happened. Pretty Young Woman premieres in May after Crime Squad.