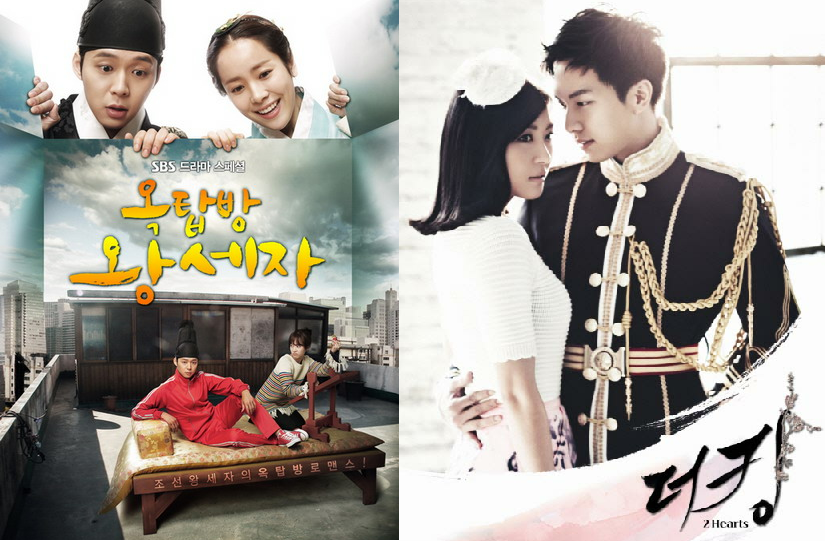 I was wondering if I should do this post next month but I know I'll get too busy with year end work crunch plus the holiday prep not to mention this year I'm traveling again back to Asia the last two weeks of December. It's better to start now and I'm sure this will be fun for everyone. I always do a year end drama review but I've never taken the time to do a retrospective of the best K-drama OTPs of the year. Of course this is totally subjective, as is everything I write, but it is fun to share my thoughts and gauge everyone's own reactions to seeing the same things onscreen. One person's pleasure is another's poison, and this year brought me equal measures of pleasure in some truly epic OTPs as well as deadly poison in some woefully misguided pairings. There is only one more major K-drama set to premiere before year end and that is Cheongdamdong Alice with Park Shi Hoo and Moon Geun Young. I know doing this post and poll now won't let this pair be discussed alongside the others, but if they end up having explosive chemistry I promise to be all over them like cat on cream and gush to my heart's content. I say 2012 is a great year in terms of interesting actor-actress pairings, some of which unexpectedly worked while others turned out to be as bleh as I expected. Some of the OTPs managed to turn an otherwise crappy story into something bearable to watch, while others tanked my desire to even check out what was otherwise an interesting set up. All in all it was a fun year and could be considered a rousing success for shippers since it produced one genuine onscreen couple turned real life couple. With that said, let's get on with the show!
K-drama OTPs of the year:
Lee Seung Gi and Ha Ji Won as Lee Jae Ha and Kim Hang Ah in The King 2 Hearts. The South Korean Prince-turned-reluctant-but-courageous-King and his North Korean trained officer Queen. Nine year age difference between the actors? WHAT nine year age difference? Their love story was sexy, sweet, and epic.
Ji Hyun Woo and Yoo In Na as Kim Boong Do and Choi Hee Jin in Queen In Hyun's Man. The principled time-traveling Joseon scholar warrior and the romantic 21st century K-drama actress. They turned reel into real, and it's impossible to separate the two when watching them madly fall in love with each other onscreen.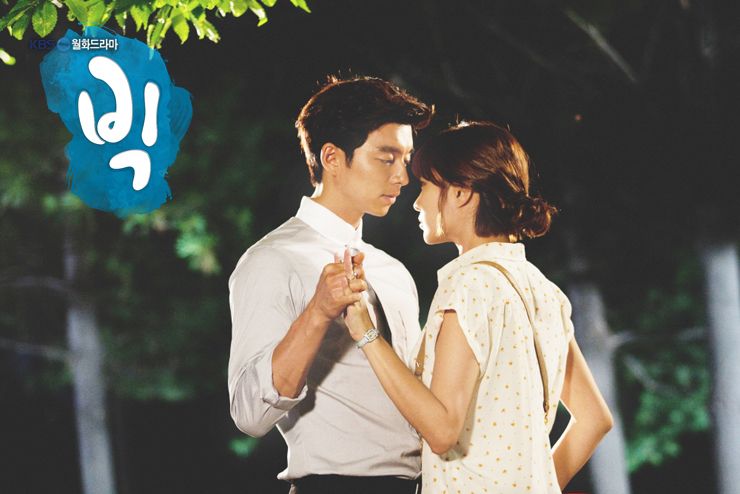 Gong Yoo and Lee Min Jung as Kang Kyung Joon and Gil Da Ran in Big. The teenager-in-a-man's body and his teacher-fiancee crush. Their chemistry was potent but it was the emotional journey of maturation for both characters that was so beautiful to watch.
Song Joong Ki and Moon Chae Won as Kang Maru and Seo Eun Gi in Nice Guy. The vengeful and sacrificing nice guy and the cold but hopeful rich bitch. A car accident, amnesia, subdural hematoma, and a very messy first love/step-mother situation couldn't keep them apart.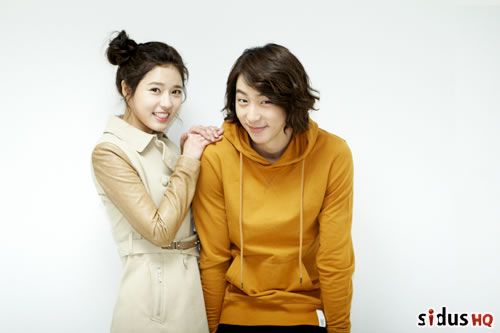 Hyun Woo and Oh Ji Eun as Hyun Woo and Oh Ji Eun in I Live in Cheongdamdong. The jobless easygoing musician comic book lover secret chaebol son and the dreamy noodle chef/aspiring Cheongdamdong wife. They made me laugh and cry and laugh for 160 some episodes straight.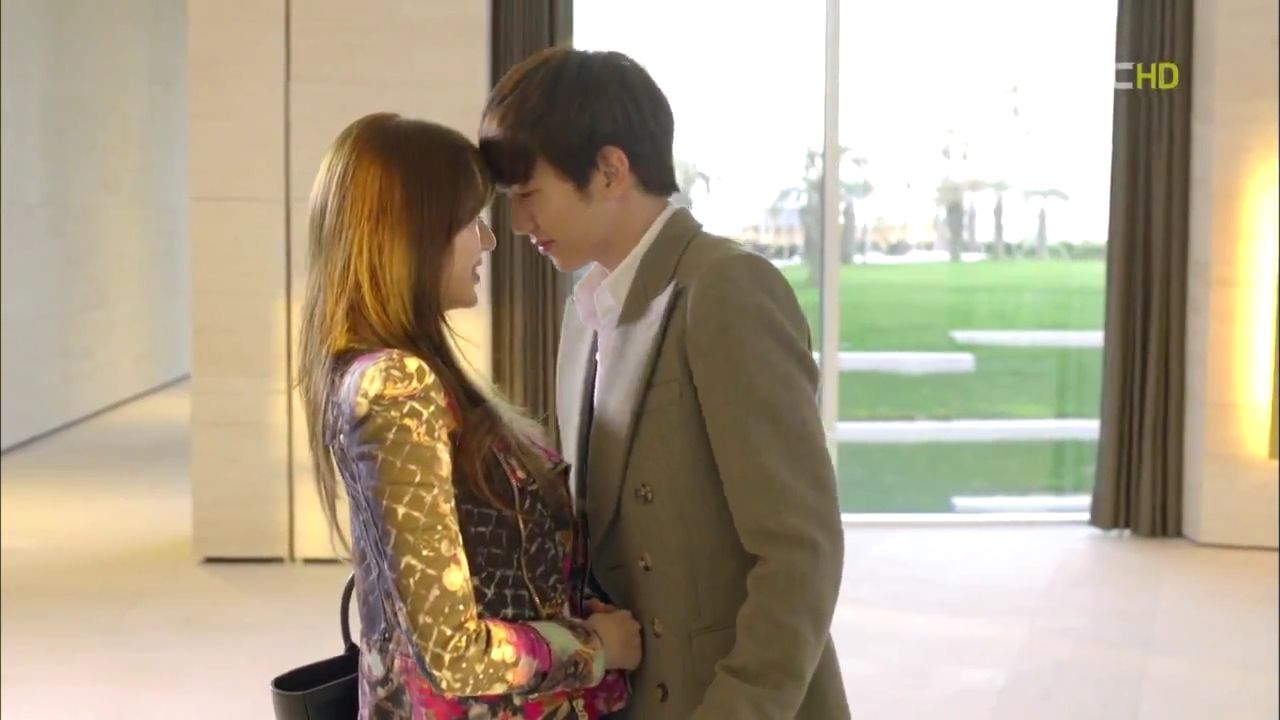 Yoon Eun Hye and Yoo Seung Ho as Lee Soo Yeon and Kang Hyung Joon in Missing You. Of course this is totally uncanon but what the heck, it's my ship and I'll sail it wherever I want. The fashion designer formerly abused child and the rich financial adviser formerly abused child. All they have in this world might only be each other, and I can watch them stare at each other forever and ever.
Honorable Mentions of 2012: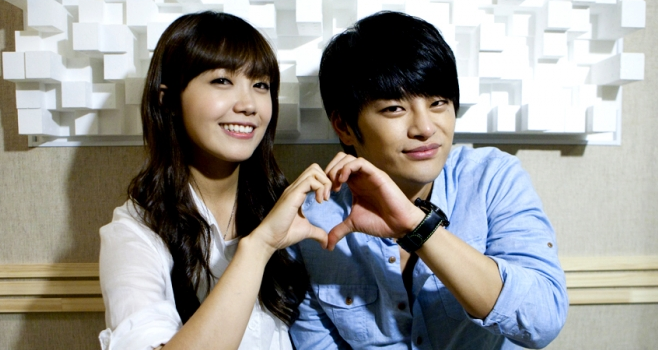 Jung Eun Ji and Seo In Guk as Shi Won and Yoon Jae in Answer Me 1997. Best friends who grow up together and fall in love in one of the most realistic and meaningful portrayals I've seen in any drama. I ended up loving the drama more for the friendship and family scenes than the romance between the OTP, but they were truly one of the most endearing K-drama couples of the year.
Lee Jun Ki and Shin Mina as Kim Eun Oh and Arang in Arang and the Magistrate. So much natural chemistry, all wasted for the greater part of the drama that never focused on developing their romance until the very end. Nevertheless this was a solid outing for them both.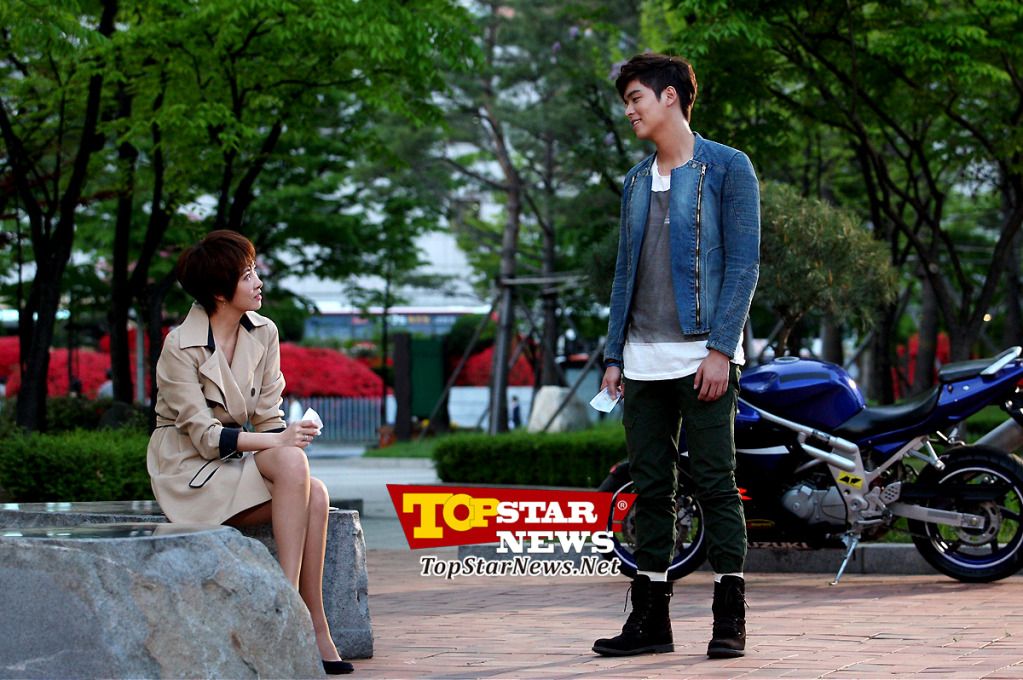 Kim Sun Ah and Lee Jang Woo as Hwang Ji An and Park Tae Kang in I Do I Do. The age difference was evident and undeniable, but the physical compatibility made this work.
Yoo Seung Ho and Park Eun Bin as Kang Baek Ho and Ham Yi Seul in Operation Proposal. An age-appropriate love story where two kids keep rehashing their issues and making the same mistakes, but the warm and sparkling chemistry between the leads helped smooth over a really frustrating storyline.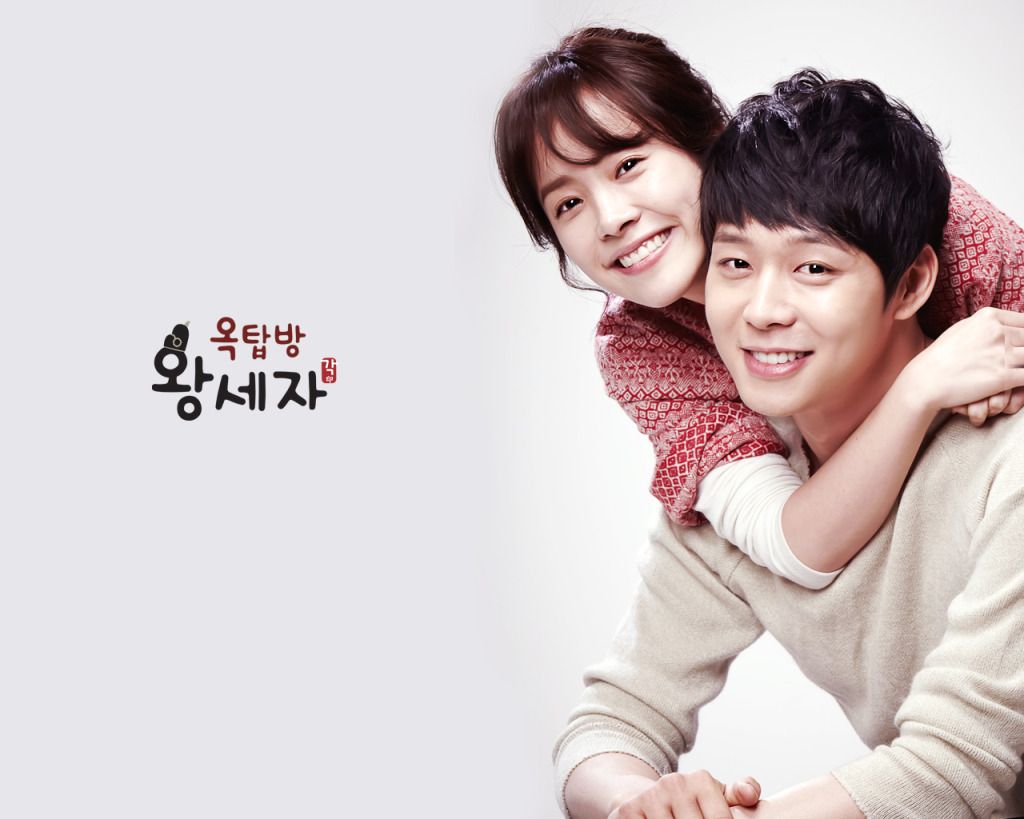 Yoochun and Han Ji Min as Lee Gak and Park Ha in Rooftop Prince. The evil cackling villains were painful to watch, but stripped of those distractions the time-traveling Joseon prince and the reincarnation of his rightful princess was beautifully heartwrenching. Their chemistry was lovely and sweet and sincere.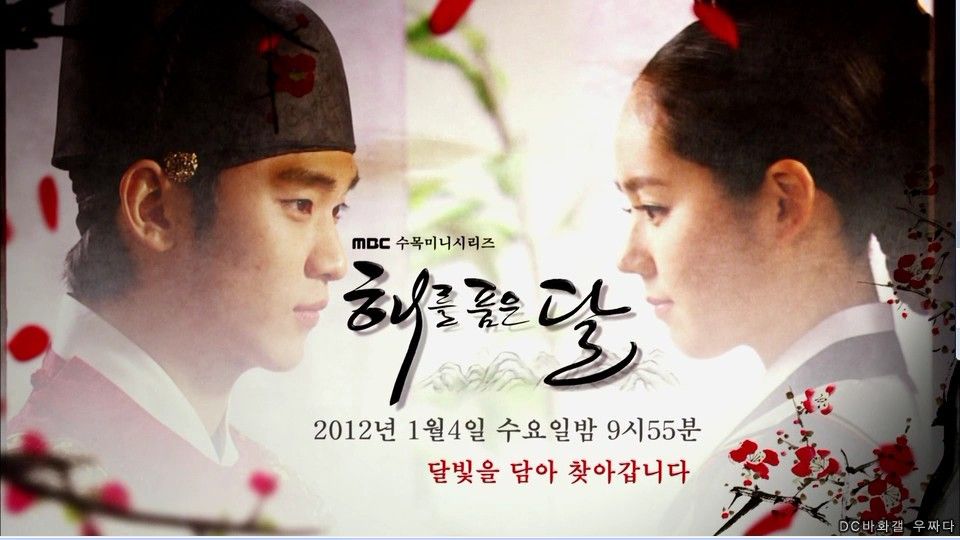 Kim Soo Hyun and Han Ga In as Lee Hwon and Heo Yeon Woo in The Moon Embraces the Sun. On paper this love story promised to be epic, the Joseon prince and the young future princess he loved because she was so smart. The execution was sadly lacking and the chemistry was all one-way, with Kim Soo Hyun acting circles around Han Ga In. In the end they brought it together so that salvaged the mess in the middle.
Koala's Worst OTPs of 2012:
Song Seung Heon and Park Min Young as Jin Hyuk and Young Rae in Time Slip Dr. Jin. Truly mindnumbling bad combination of terrible characters with peas for brains and wonky chemistry all wrapped up in a lamely executed romance. Be prepared for your brain to explode from the madness if you watch this.
Lee Min Ho and Kim Hee Sun as Choi Young and Seo Eun Soo in Faith. No. Just no. Did not work for me at all. I could discern no organic chemistry and all the acting from Lee Min Ho couldn't overcome the terrible acting by Kim Hee Sun. Watching them together was like nails on chalkboard bad for me. I've heard the latter half gets much better, but I checked out after 4 episodes.
Yoo Ah In and Shin Se Kyung as Kang Young Gul and Lee Ga Young in Fashion King. I can't believe I watched all of this bile. Truly my nomination for worst drama of 2012, though they are not my pick for worst OTP of 2012. The hot mess of a story had the four leads play musical chairs but in a way that made zero sense. The ending is true hilarity all around.
Jang Geun Seok and Yoona as the two sets of OTPs in Love Rain. I hate it when an actor I love picks a drama and leading lady I can't stand, and that happened here. Both sets of OTP in PD Yoon Seok Ho's classic melodrama redux were as soggy as the titular rain. Yoona still can't act her way out of a paper bag and the whole thing just felt so manufactured it bordered on parody.
Koala's Favorite OTP of 2012: Jae Ha and Hang Ah in The King 2 Hearts.
Tell me your favorites:
[polldaddy poll="6714176″]
Koala's Least Favorite OTP of 2012: Choi Young and Eun Soo in Faith.
Tell me your least favorites:
[polldaddy poll="6714182″]