First off, Happy New Year to everyone! Of course that also means it's drama awards time in Korea, with the three big networks trotting out their ratings successes to foist random meaningless awards on. When I first started watching dramas I used to wonder why the winners of the awards have almost zero correlation with the quality of their acting or drama, and then I realized this was just a company end-of-the-year banquet where the boss rewarded the employees who brought in the most sales numbers. That is it. If you think awards such as "Best Drama" or "Best Actor" mean anything here, have I got a flying pig who poops gold to sell you. I still love to check them out for the fashion and to see some of my favorite stars or drama pairings attending the awards together. Especially when it comes to favorite drama pairings, seeing them together again helps give some closure long after the drama has wrapped. None of the three networks gave any award I would pick myself but plenty of pretty stars were on display the past three nights. This is not a run-down on the awards ceremonies or who won, but merely a quick discussion of some stars or drama couplings I follow. I thought the best dressed of all three awards was hands down Yoon Eun Hye. The orange, normally a color I loathe, looks stunning on her. And the lace dress with the tucked midriff and the column drape makes her figure just eye-poppingly sensual. Overall all my faves looked great and for that I happily decree the year end drama awards a success on the fashion front.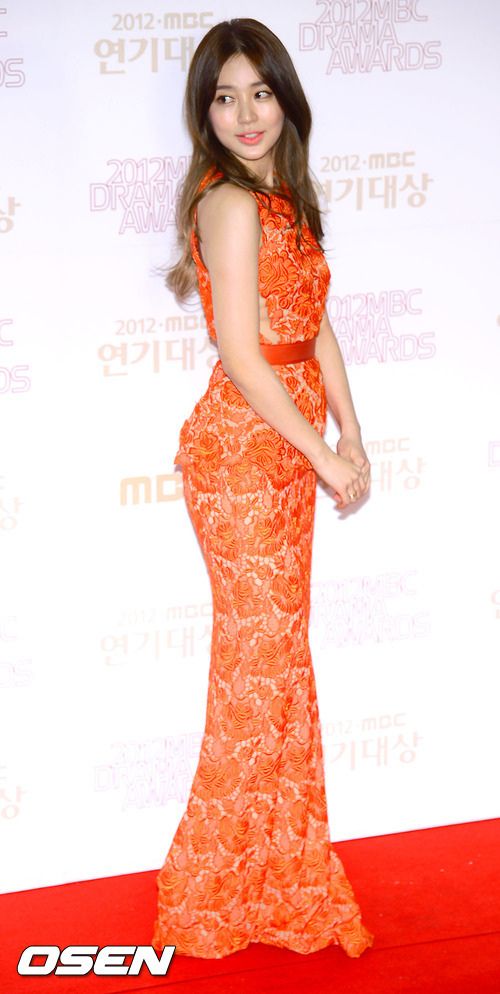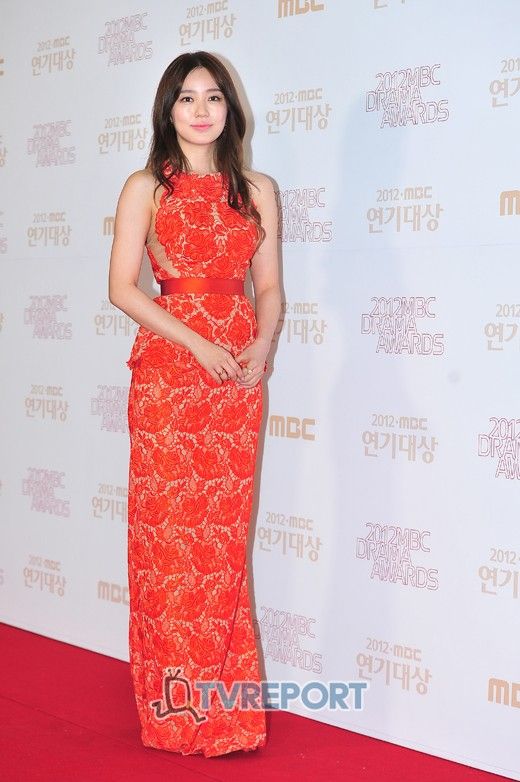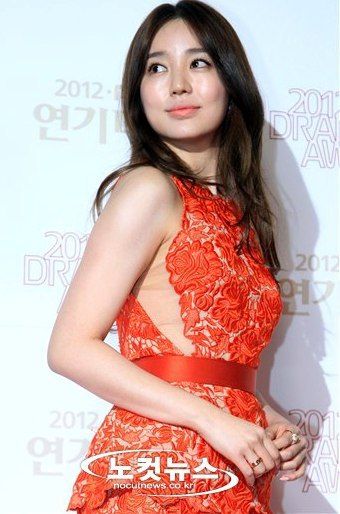 Kim Soo Hyun is getting to be such a pro at walking the red carpet at awards show. I wish his entire polished look would extend to the bottom of his pants, which are 2 inches too short. It's like he got measured for his tux and the grew 2 inches during the time it was fitted and when he put it on to attend the awards.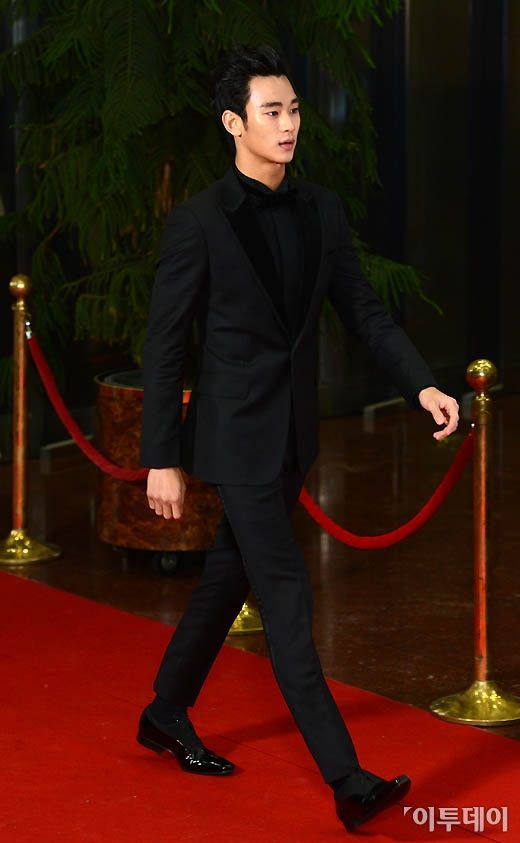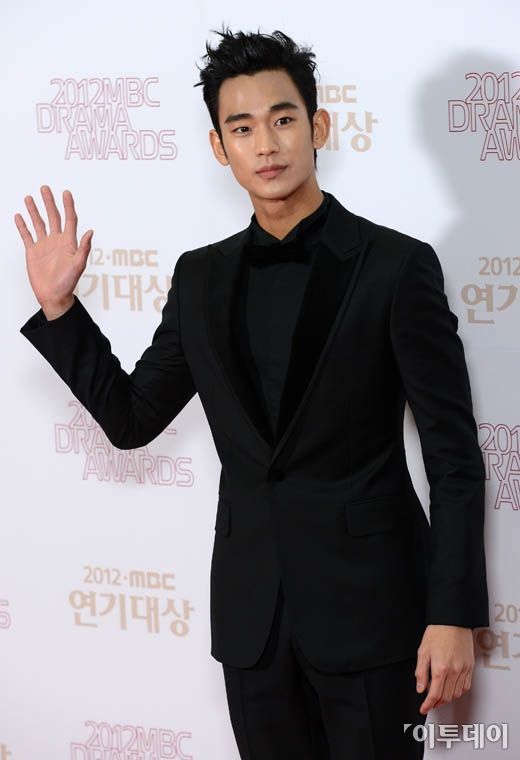 The scene-stealing youngsters Yeo Jin Gu, Kim Yoo Jung, and Kim So Hyun. Triple amount of perfection.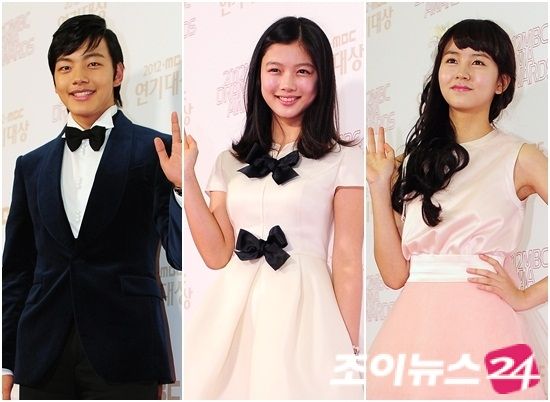 Lee Yoon Ji, she makes sexy look so classy. Seeing Jo Jung Seok at the same event with her reassures my still broken heart that the princess and her bodyguard might actually have gotten their happily ever after.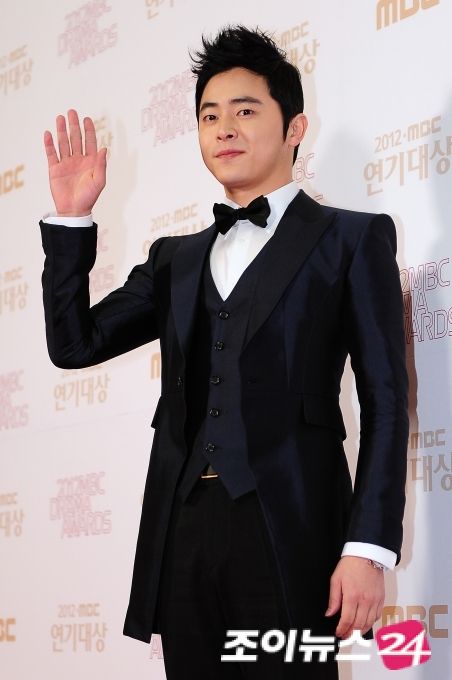 Switching over to the KBS Awards, my Song Joong Ki and Moon Chae Won attended the awards show and helped to sooth my disappointment that Ha Ji Won and Lee Seung Gi didn't attend the MBC awards. They look fantastic despite Chae Won picking a curiously odd dress that she managed to pull off. Nevertheless, ChaeKi winning best couple at the KBS Awards was my highlight of the evening. They looked sooooo cute giggling over their many kiss scenes.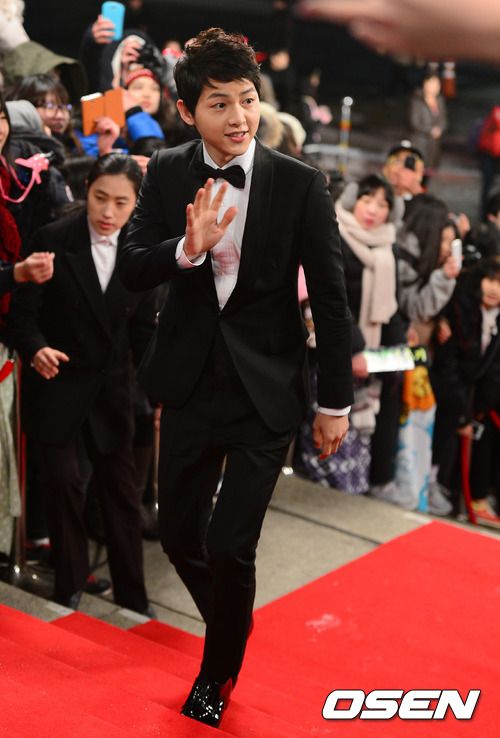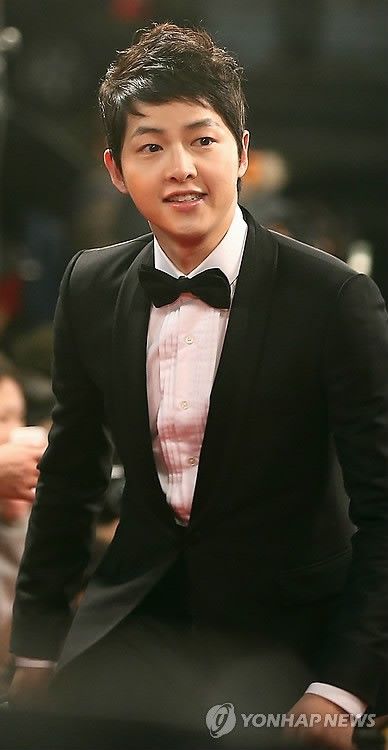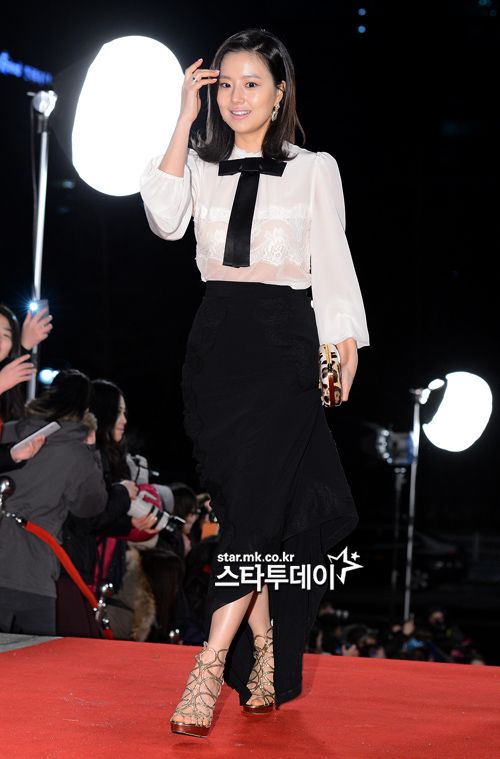 Finally, last but not least, Yoochun and Han Ji Min at the SBS Awards looking utterly gorgeous individually and together. Han Ji Min's black princess dress was my second fave gown of the awards season. They also deservedly won Best Couple over at SBS for their Rooftop Prince OTP. I approve, SBS, I approve.