Every time Song Seung Heon wants to "branch out", he inevitably ends up making me laugh unintentionally but always coming out unscathed. When one's acting ability is already universally acknowledged as nonexistent, then it really is cool that people can still enjoy him for the pretty. Recently he's been a time-traveling doctor, a gangster in love, a princess-loving diplomat chaebol (my fave!), and a gangster hyung dealing with switched brothers angst. To this repertoire Song Seung Heon is about to add philandering South Korean colonel during the Vietnam war. He's been confirmed for the upcoming period movie Human Addiction by director-screenwriter Kim Dae Woo, and it's going to be an erotic film much like Kim Dae Woo's previous Untold Scandal, Forbidden Quest, The Servant (Bangja Chronicles), and An Affair. Human Addiction tells the story of a colonel who returns from the war and moves into a military complex with his wife, but ends up in a passionate and illicit affair with the young wife of his subordinate. He already has a wife and still gets it on with another woman? Man, when I first heard this synopsis I thought the colonel was a bachelor and open to female attention. Jo Yeo Jung has also been confirmed for the cast and contrary to earlier reports, she's NOT playing the object of Song Seung Heon's illicit fascination but instead will be playing his wife. Okay, which dude married to the hubba-hubba Jo Yeo Jung will wander elsewhere? Newbie actress Kim Go Eun is apparently Kim Dae Woo's pick for the role of the subordinate's wife because the PD wants someone fresh and young with this innocence about her. Kim Dae Woo has compared this movie to Lust, Caution – so already imma telling everyone to upgrade your computer screens to 24-inches and HD so as to not miss a single inch of oppa's body when you watch this sucker online, because I bet money he'll be unclothed as frequently as Kim Dae Woo can squeeze in a sex scene. For oppa all clothed, check out his latest spread for High Cut magazine. Hee, sorry to disappoint.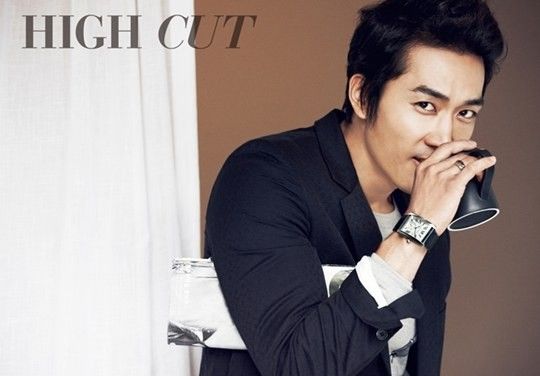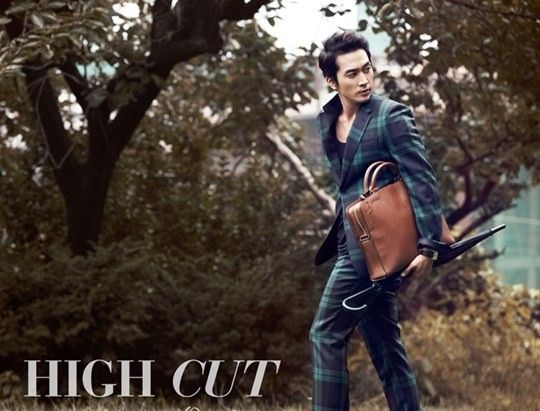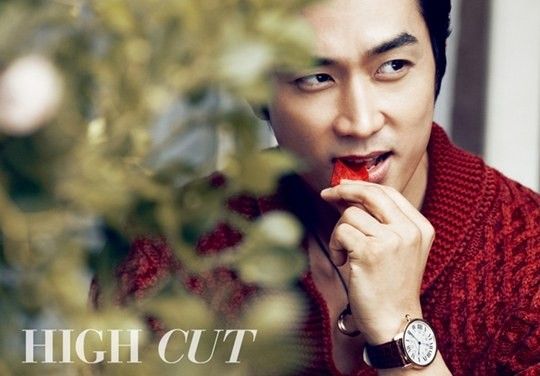 Jo Yeo Jung has seriously pigeon-holed herself as the buxom sexpot. It's funny to hear that the PD wants someone fresh and young with this innocence about her for the subordinate's wife role. Ha, Jo Yeo Jung that is not and I'm laughing she was even incorrectly written up as playing that role. Not that she's old, I'm just talking about the innocent requirement since she is such a regular in period erotic movies and exudes this primal earthiness in general. It's not her fault she has an enormous rack, which appears even more incredible when you see how tiny she is in real life.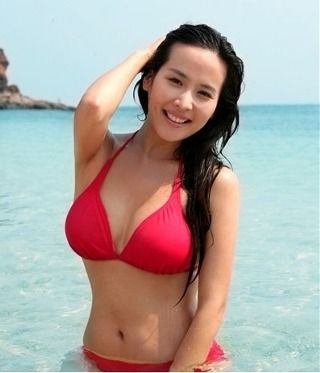 Newbie actress Kim Go Eun is reportedly going to play the wife of the subordinate that has a forbidden affair with Song Seung Heon. She reminds me of Tang Wei, so perhaps all this Lust, Caution referencing is because Kim Dae Woo wants to do a sorta Korean remake? If that's the case, then I am all eyes for this one, baby!