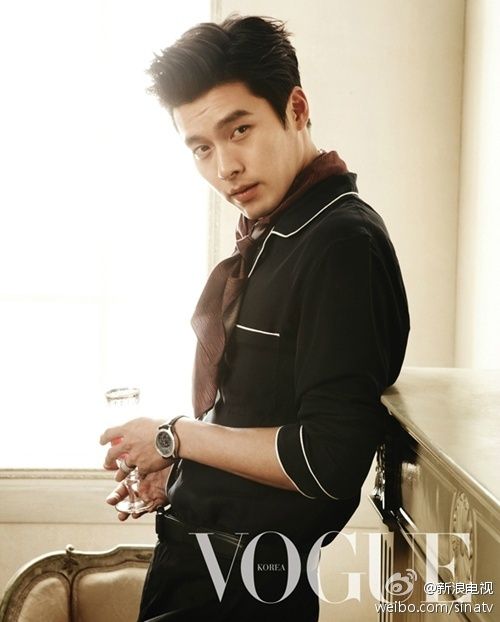 Hot on the heels of the he-said-they-said war of the words between Hyun Bin's agency and the production company of MBC's upcoming Kill Me Heal Me over whether or not Binnie was offered the role initially (I'll explain it all below the jump in detail), today there is breaking casting consideration news that gets me all excited. Hyun Bin is reportedly planning to do a drama next year and the two dramas he's been offered and is seriously considering are Kim Eun Sook's majority overseas shooting disaster zone drama Descendants of the Sun vs. the sageuk Unprecedented which was on MBC's schedule for this year with Cha Seung Won but ended up getting shelved. Both dramas are apparently SBS dramas for 2015 with Unprecedented now getting picked up by SBS after MBC passed on it. Fans of Binnie in Secret Garden will undoubtedly be thrilled that he's considering reuniting with Kim Eun Sook in Descendants. For me? I'm just happy he's planning a return to the small screen so I can bask in his dimples for a few months.
I find the Kill Me Heal Me casting kerfluffle more amusing than anything, and in the grander scheme of things harmless for both sides so I'll go ahead and share the dickwaving that just went on between Hyun Bin's agency and the production company Pan Entertainment behind the upcoming K-drama Kill Me Heal Me. It all started with a media outlet wrote that Hyun Bin was going to be the leading man. That led to the production company refuting that by saying it had contacted Hyun Bin to ask about his availability and that was it, and in fact Hyun Bin wasn't in talks because the leading man character has been written as someone in his twenties. That majorly pissed off Hyun Bin's agency who put out their own press release excoriating the production company for the inaccurate recitation of what happened.
Hyun Bin was given the first script when he was offered the role, followed by the production company later even sending the revised script months later to keep wooing him. In the end it was Hyun Bin who ultimately turned down the drama. Hyun Bin's agency is upset that the production company is making it seem like Hyun Bin was never seriously in talks which would make his agency look like they were the ones behind the first report that he was doing the drama, i.e. putting out a preemptive strike so that Binnie could land the role, when in fact that was never the case. The production company then hit back again by being defensive about why Hyun Bin's agency was making such a big deal out of it, the production company tried to downplay Binnie's talks to do the drama after he ultimately declined so as to not negatively interfere with its casting of the male lead. If the world knows Hyun Bin declined then some actors may be reluctant to accept the role.
The production company then yelled at the media for writing about the casting of Hyun Bin in the first place before it was confirmed, thereby starting this whole mess since every casting process involves actors and actresses turning down roles before the casting is finalized. If such matters are written about and exposed to the public, it would add another messy layer to the casting. Both sides in this KMHM casting dust-up have valid points but this ultimately comes down to having conflicting agendas in protecting their own actor/project. For now it might indeed make some big name twenty-something K-actors hesitant to take on the 7-multiple personalities role. Unless it's just ego talking, it's no big deal to take on a role that another actor has previously passed on, and sometimes it turned out for the best and no one remembers the casting switch. Check out some famous alternate casting choices in recent memory.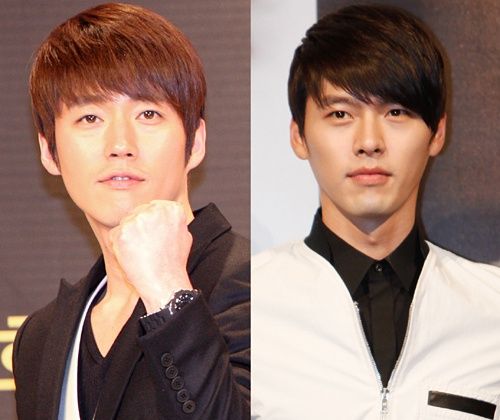 Hyun Bin stepping in for Jang Hyuk in Secret Garden. See, even Binnie can step in for someone else!
Yoon Si Yoon as the last minute replacement for the injured Kim Jae Won in Me Too, Flower!
Lee Jun Ki confirmed Faith but had to bow out when he was shipped off to the army, Kang Ji Hwan took over but the project languished in development hell for a year, finally Lee Min Ho landed the role after the whole drama was rebooted with a different story.
Ji Sung turned down Iron Man (Blade Man) which finally convinced Lee Dong Wook to give it a shot.
Jang Geun Seok was the original Gu Jun Pyo in Boys Before Flowers but he wanted to play Ji Hoo sunbae instead but that role was already given to Kim Hyun Joong. So Jang Geun Seok declined and Lee Min Ho stepped in for his career big break.