Awwwww, this is seriously the best K-ent news to come along in quite some time. Established and popular Korean acting couple Lee Bo Young and Ji Sung have confirmed that they are expecting a new baby arriving sometime in the summer of 2015. I love how that sounds like an upcoming blockbuster movie. The couple started dating in 2005 after costarring in Save the Last Dance for Me, a coupling made all the more meta-entertaining since he was the male lead and she played the crazy (batshit insane) second female lead.
They kept their dating life strictly private and never even confirmed they were dating until announcing the news of their fall 2013 wedding right after Lee Bo Young wrapped I Hear Your Voice early last summer. They've been married for a little over a year now so the impending arrival of a baby continues to be perfect timing (she's 35 and he's 37) and fantastic news since I love them so much separately as actors and together as the sweetest couple in K-ent. I'm only sad Lee Bo Young is taking a hiatus from acting for now.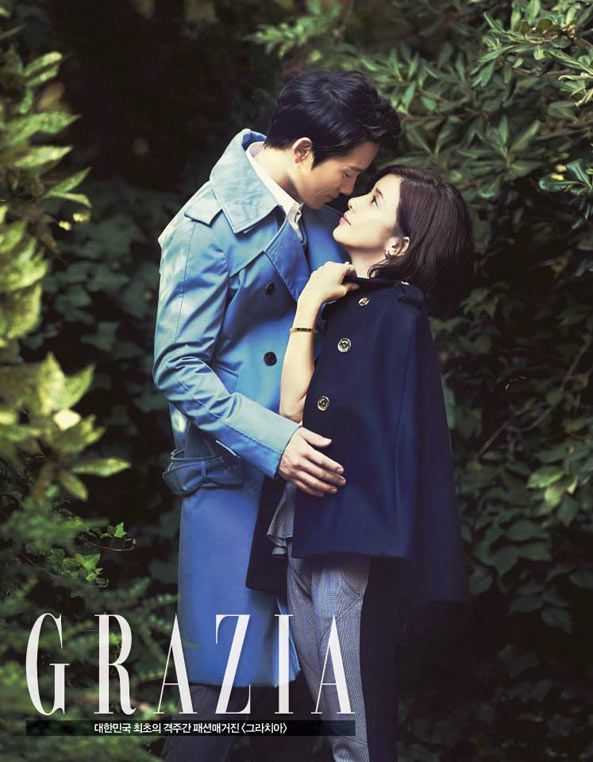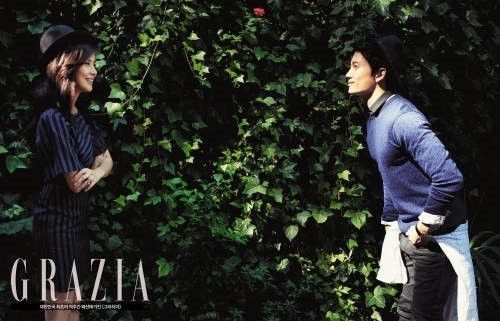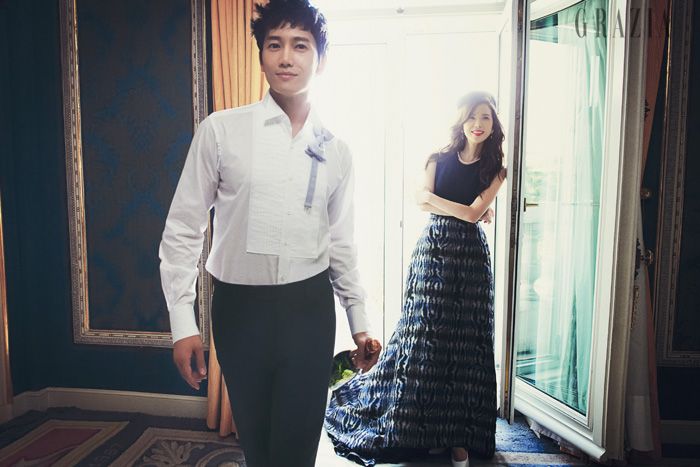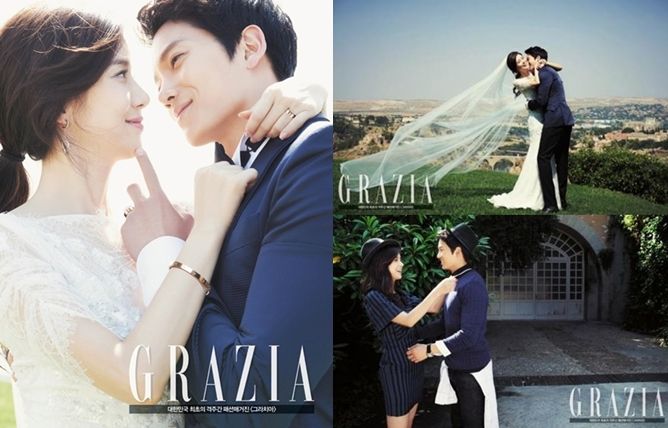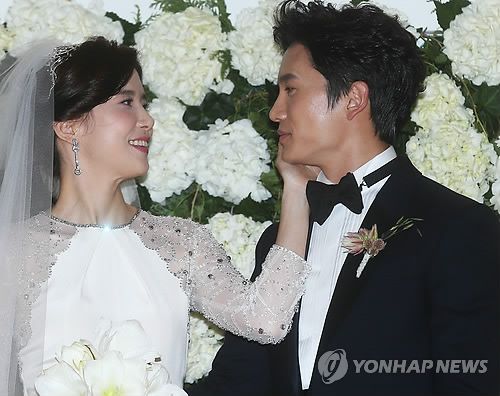 Lee Bo Young and Ji Sung's wedding photoshoot in Spain for Grazia magazine and subsequent elegant wedding in Seoul are hands down my favorite K-ent wedding package. I thought Lee Bo Young had basically the best year of her entire life in 2013 with hit dramas IHYV and My Daughter Seo Young, got married to Ji Sung, and the won Daesang at both the Korean Drama Awards and the SBS Year End Awards. Now she's putting the cherry on top of being a blissful newlywed to nestling down to be a new mommy. Congrats you two!