Can I get a hells yeah for Orion and Origin possibly reuniting in a drama as the OTP? While it's undeniable that Kill Me Heal Me was the Ji Sung show, and wow how he delivered by going above and beyond the call of duty, the drama wouldn't have been as good without Hwang Jung Eum and Park Seo Joon holding down the non-crazy side of the fort. Her Oh Ri Jin and his Oh Ri On, growing up as fraternal twins but both knowing it wasn't blood related, had insane amounts of chemistry but never quite skirted into icky fauxcest territory thanks to the script keeping it just shy of that line.
Now both are getting a chance to reunite and openly act on that great chemistry without grossing out the viewers – Park Seo Joon and Hwang Jung Eum are in talks for upcoming MBC Wed-Thurs drama She Was Pretty, to follow Scholar Who Walks the Night. She plays a formerly beautiful little girl who grows up into an unattractive adult whereas he was an dumpy dorky little boy that grows up into a male model. Aside from the K-drama lame penchant for exact opposites, the drama will hopefully send a good message about superficial versus internal beauty, and do it in a way not to shame those who weren't gifted with good looking genes. This drama story and potential casting are both quite promising for me.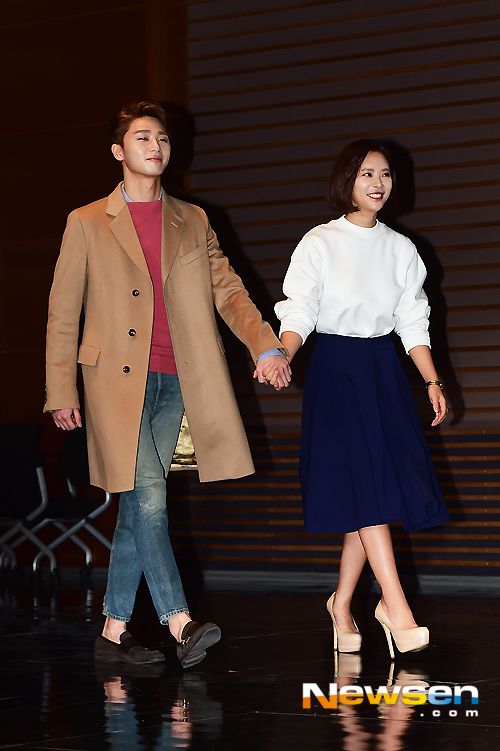 There are so many potential great things to come from She Was Pretty. First off, can Hwang Jung Eum and Park Seo Joon manage to secure a Ji Sung cameo in the drama? Secondly, please let the drama take advantage of the two leads great physical comedic timing while reigning in their tendency for facial gymnastics or getting too shouty. Lastly, the drama will be directed by the PD who served as second chair on various MBC dramas including Sly and Single Again, Goddess of Fire, Arang and the Magistrate, The King 2 Hearts, and Queen of Reversals.
If Park Seo Joon accepts then I think he picked right passing on High Society to wait for this to come along, I like High Society bu the male lead character isn't particularly memorable or endearing. Park Seo Joon's role in KMHM got limited screen time which made sense narratively but did leave me wanting to see more of him and I'm glad the wait isn't going to be long now. Hwang Jung Eum is always game, willing to take on roles others passed on, pay her dues in weekend dramas, and even pick projects that look like a misfire initially only to turn into an unexpected success. The news of She Was Pretty just gave the upcoming fall drama season a big boost.