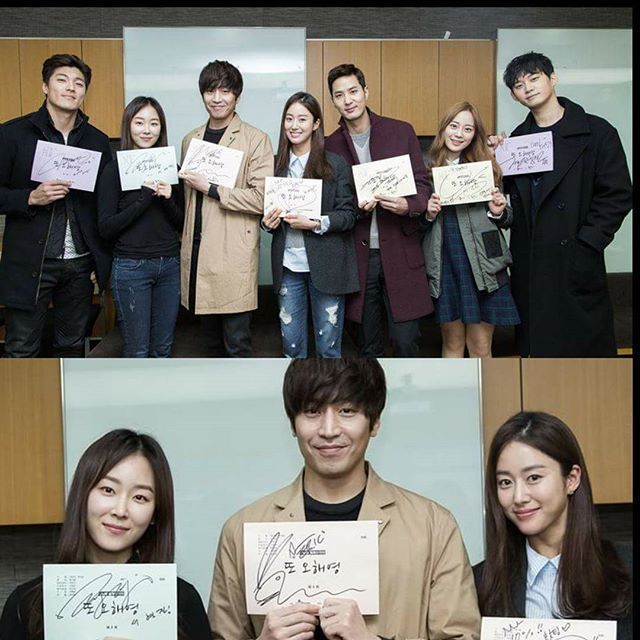 If I needed another reason to watch upcoming tvN Mon-Tues romantic comedy Oh Hae Young Again (Another Miss Oh), and I don't since I love all three leads, then this new piece of info makes me ecstatic and the drama can't miss now. I just saw that the drama is being written by screenwriter Park Hae Young who wrote jTBC sitcom I Live in Cheongdamdong. It's hands own one of my favorite K-dramas of all time even as a sitcom stacked against prime time or long dramas.
Park Hae Young was one of a trio writing team for ILICDD but I have faith that same eye towards heartwarming characterizations developed through patience and humor will be reflected in Oh Hae Young. Even better is being paired up with the PD of Marriage Not Dating, making this drama quite possibly that triumvirate of ideal casting, writing, and directing. Please don't disappoint me! But taking a peak at the script reading pictures, I see tons of wide grins all around which bodes well for the script engaging the cast right off the bat.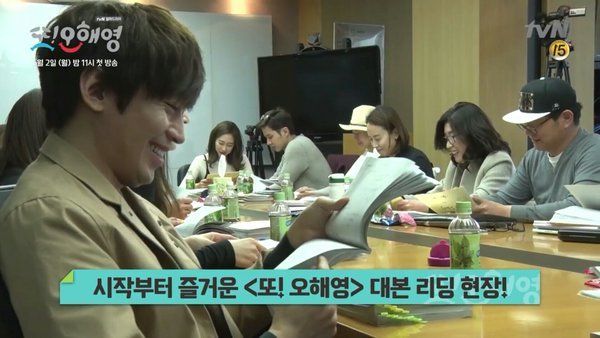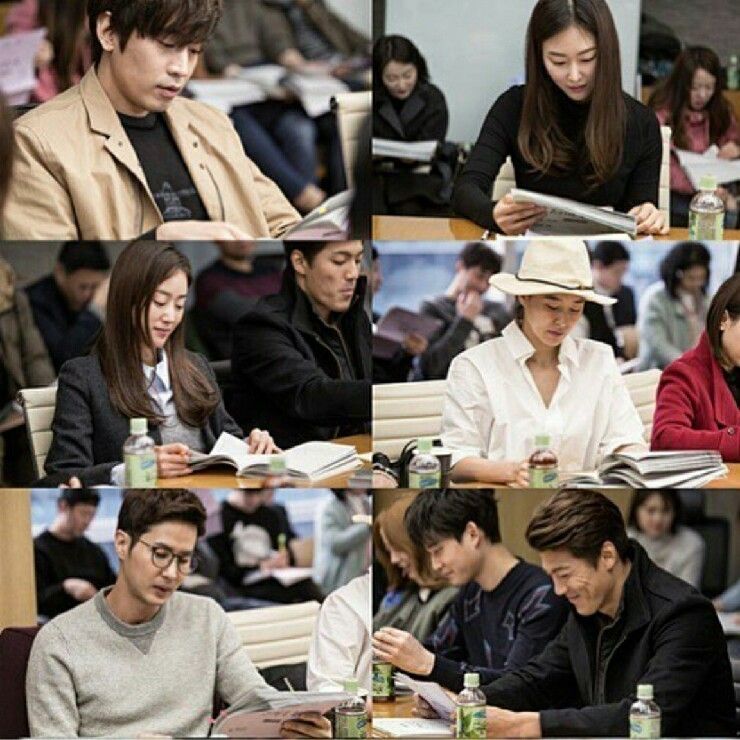 Joining Eric, Seo Hyun Jin, and Jeon Hye Bin will be Kim Ji Suk, Ye Ji Won, and Lee Jae Yoon. Eric is a top sound engineer in the film industry who suddenly develops the ability to see the future, which crosses his paths with two frenemies since high school both named Oh Hae Young. The more successful one is his former fiancee while the underdog female lead one is his potential love interest. Kim Ji Suk appears to have a love line with Ye Ji Won's character while Lee Jae Yoon is the female lead Oh Hae Young's ex-boyfriend.