Even though Protect the Boss just started airing last week, it's successor drama Tree with Deep Roots, which has been in pre-production since March, finally commenced filming this week. The drama held an open set media day where the three main leads Jang Hyuk, Han Suk Kyu, and Shin Se Kyung, met the media in costume and actually filmed some scenes.
Jang Hyuk plays a former slave turned court official investigating a series of murders in Gyeongbokgong (Gyeongbok Palace) during the reign of King Sejong (Han Suk Kyu) during the time the King is trying to create the Korean alphabet hangul and encountering intense opposition. Shin Se Kyung plays a mysterious woman who gets embroiled in both the political and criminal elements.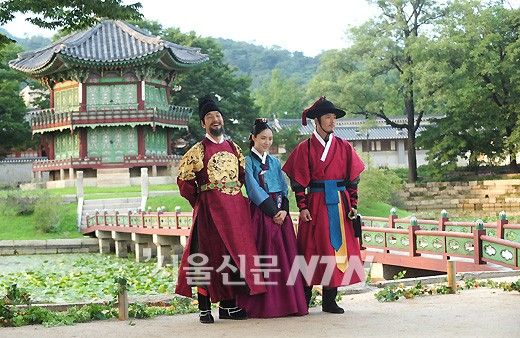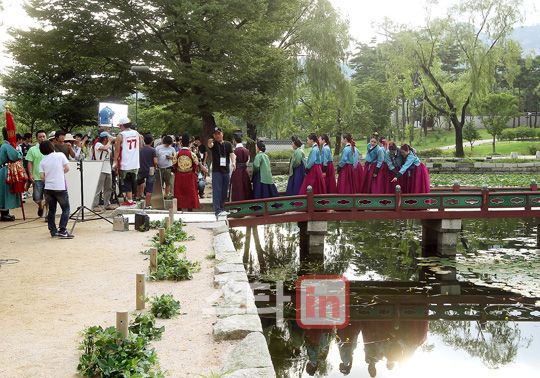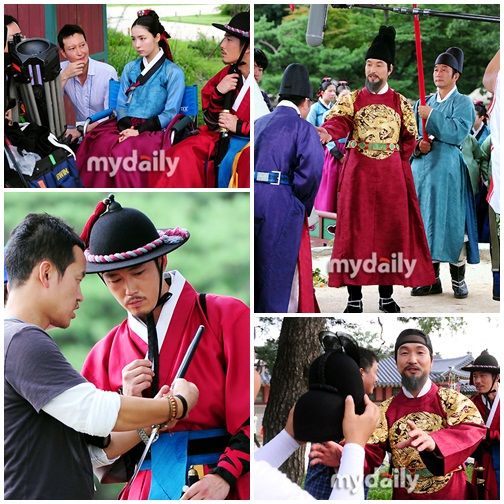 I'm always curious about sageuks, chalk it up to my intense love of history and watching sageuks always enriches my understanding of Korean history, even if it's highly fictionalized. Plus my love of Jang Hyuk means imma watching this sucker no matter what, even if it's subject matter was about horse manure in the Joseon dynasty. Thankfully the story sounds all sorts of intriguing, as the development of a new phonetic alphabet is right by my nerdy alley. I only wish Hyuk could have worn his costume from Chuno again. That was a niiiice costume. Heh.
[Credit: all pictures as marked of the respective news agency via Baidu Tree with Deep Roots bar]