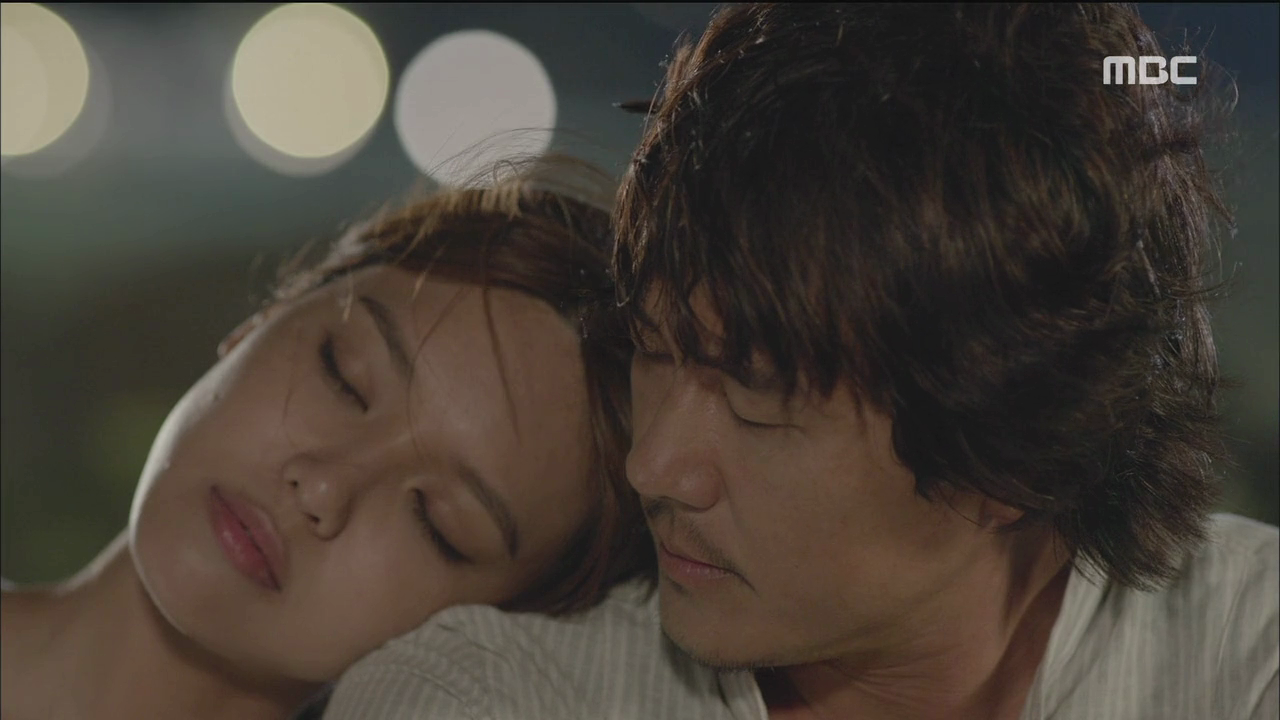 [Yeorobum, I'm thrilled to welcome back summer hibernating Jomo to the world of drama writing! I'm even happier that she loves MBC's currently airing Wed-Thurs drama My Spring Days to the extent that she wants to write about it. I love reading Jomo's take on dramas whether I am on the same rabid love of said drama or not. Folks have asked me to write about MSD but I really have nothing particular to say. I watched an episode and was rather nonplussed, neither enjoying it enough to keep going but found nothing wrong or off-putting about it. I'll probably pick it up again when I have more time to marathon it.
Sooyoung continues to improve as an actress from the last time I saw her in Dating Agency Cyrano, and frankly I find her gorgeous in an earthy way and can't for the life of me understand why she gets flack for not being pretty enough. Kam Woo Sung is totally channeling my I Lub You Jung Woo Sung in A Moment to Remember and that is one mighty fine male character specimen to bring to the screen. I'm sure this drama is good and has the potential to stay good so it's great that Jomo can share her thoughts on it with y'all. As for me, whether it's due to Rain or zee cancer-stricken furry doge in My Lovely Girl, that's the Wed-Thurs drama that currently has me hankering for more. xoxoxo Koala]
Everyone should watch My Spring Days. A groundbreaking story this is absolutely not. At all. Not only is the set-up tired, it is also being used for the two competing Wed/Thurs shows, Blademan and My Lovely Girl. As different as they are from each other, and as varied the motives and goals of the production team, all three have a similar premise at the core. A man meets a new woman who makes him think of his former (dead) love. The woman resists and fights with the man, later… yawn…zzzzzzzzz…snork…whu? Sorry fell asleep writing that. Where was I?
Forget the set-up, since it really couldn't sound any less compelling. I don't even know why I clicked on the play button for the first episode. But I did, and the first hour flew by. Everything worked. I laughed out loud a LOT. Tears sprang into my eyes unannounced. I awwwwed. All of the cast got me excited to watch more of their interactions; none of them made me want to hit mute. The best one-word description of My Spring Days is that it is natural. It feels sure-footed. Yes, there are cliches everywhere, but handled with a style that feels fresh.
The pace, the lighting, the music, the wardrobe, the locations – everything blends seamlessly. It feels like the person helming this would have a string of family dramas. Imagine my shock that THIS guy did Missing You. You know, the one that split all of dramakind into two camps: For and Against? His other shows weren't as divisive, more run-of-the-mill: Can't Lose, Hero, and Thank You. The writer, Park Ji-sook, surprised me, too, in that his two most recent dramas were cop shows: True Steel and Special Crime Squad. I am afraid to mention the producer, Han Hee. His drama-ography is all over the place, with some real clunkers including Dr. Jin and Personal Preference, but also recent successes, Empress Ki and Fated to Love You.
We can rule out creative team and plot as compelling reasons to watch. What then, do we have?
Kam Woo Sung (The King and the Clown, Alone in Love) leads the list. With a familiar role like this, he could be playing it safe and easy. Instead, we get a fully committed actor making us feel all of his character's emotions. Plus he has dimples – each of which count as a great reason to watch. I have to point out that as cute as these stills are, this is an actor you have to see in motion to fully appreciate.
Kang Dong-ha is confident, earnest, warm, headstrong, intelligent, sexy, laughs easily, good listener, successful and SINGLE. I want this man to cook my meat.
(Choi) Soo-young (Cyrano Dating Agency) is very good as the dietician and heart transplant recipient, Lee Bom-yi, the "Spring" in the title. Yes, there is an 18 year difference between the leads, but she is 27 years old. Nobody is robbing from the cradle here, agreed? Cheerful, stubborn, fun, wise beyond her years, confident to the point of arrogant, successful, loyal and eager to share her nutrition knowledge with anyone within earshot. I super like her even though she is tall, thin and pretty. There is no artifice in her.
Poor poor pitiful Lee Joon-hyuk (City Hunter, Equator Man) as Dr. Kang Dong-wook, perfect man and brother of Dong-ha.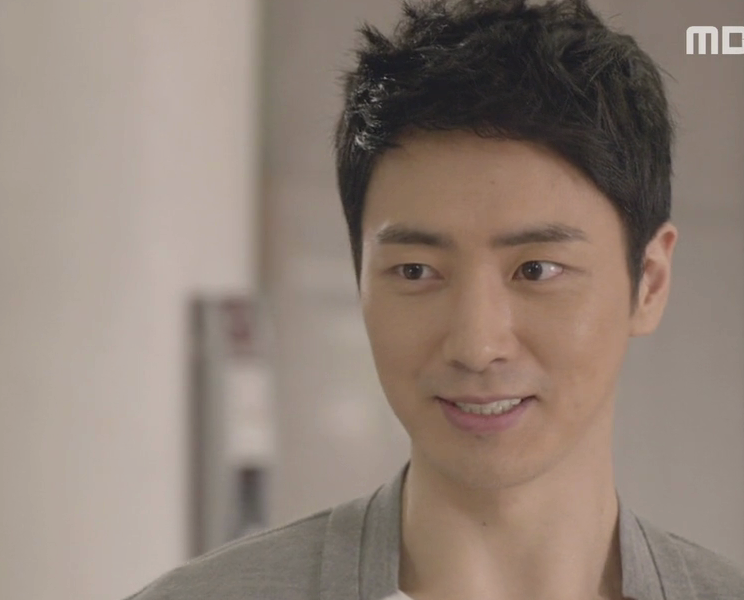 He is a sensitive and talented surgeon. A sweet melancholy haunts him and we learn it is because he has already lost one girl to his hyung. Fiancée Bom-yi and he share a seemingly deep and unbreakable bond. Watching his girl become involved with his brother's family unsettles him, and almost too perceptively he recognizes a threat to his future happiness. I do understand how the pain from his past could linger. I wonder, however, why he lacks the confidence he needs to win against his big brother. I have nothing but wonderful things to say about this actor. God help us all as we live the looming pain with him over the next few months. Cross your fingers that his next role will be the first lead.
The kids. I love them. Nothing seems forced. They look and sound like the kids down the street.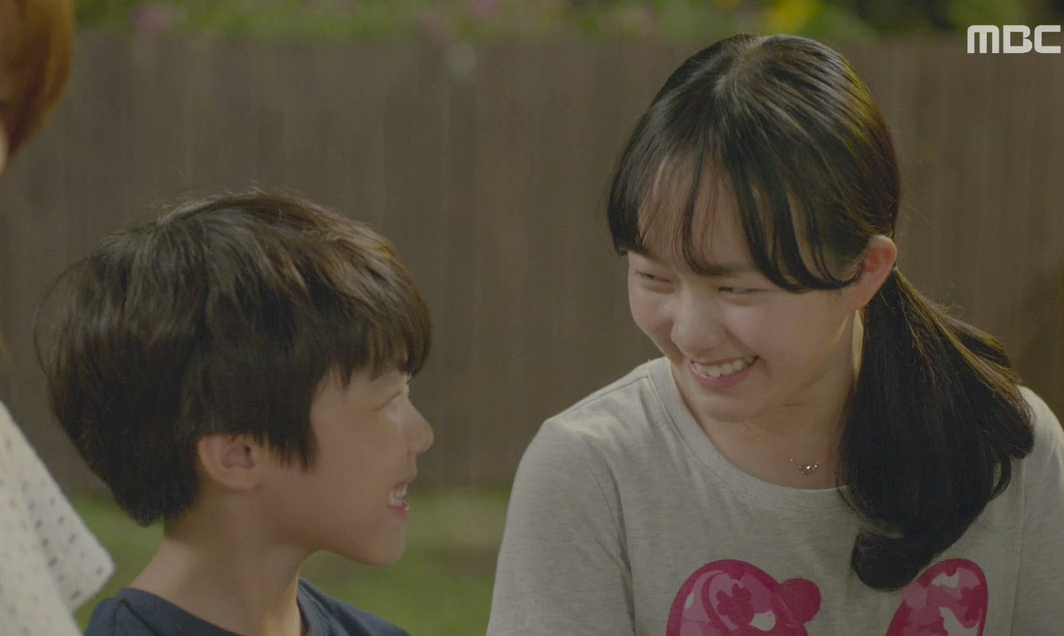 Hyun Seung-min, whom you may recognize from Empress Ki, plays teenager Kang Poo-reun (her name means "blue") Whatever happened before she came on screen was pretty good. Her presence kicks everything up a notch. That's an amazing feat for one so young. I knew after five minutes, my life would not be complete until Poo-reun-ah ended up happy. Her intelligence and maturity play very well against her father's gentle teasing. Gil Jung-woo as Kang Ba-da (His name means "sea" so together they are "blue sea") does little brother well without being too bratty. When Dad is alone with his children, he isn't clueless, nor does he seem bitter about losing his wife. They aren't a perfect family, but they enjoy each other and it is so much fun to hang out with them.
Jan Shin-young (Thorn Flower, Empire of Gold) is the beautiful second lead girl with a past. She's smart and ambitious. Nothing makes me hate her yet, but I am sure that will have to change.
Our Secretary of Comic Relief, Lee Jae-won (Masters Sun, Dr. Stranger), continues his over the top, scene stealing ways as he has in everything he has ever been in. He calls himself the Messenger of Love, and his relationship with boss Dong-ha delights me.
The in-laws couldn't be any more different. Recognize the elegant Shim Hye-jin from Secret Love Affair? As Bom-yi's mom, a powerful hospital executive, she continues to scheme, while Dong-ha's mother, the no nonsense Kang Boo-ja (The Woman Who Married Three Times) wants nothing to do with her.
The last three I will mention are strong funny character actors. Kwon Hae-hyo (What's Up Fox, Big Man) plays Bom-yi's not-so-serious father. Ga Deuk-hee (Queen In-hyun's Man, Nine) is Bom-yi's BFF, and Jang Won-young (Miss Korea, Trot Lovers) plays Dong-ha's neighbor and family friend.
It is a hopeful sign that overall, the cast has proven comic acting skills. Despite the fact that we will soon be falling into major melo territory, the director knows he can keep the tone light with this talent.
The 18 years between them aside, since it really is not obvious, the OTP matches up very well. The lively back and forth doesn't relent any time they meet. The writers keep the jokes going about their age difference, mostly at poor "Abonim's" expense, but at the same time, there is a latent chemistry that I can't wait to see spark.
My biggest complaint is the cellular memory angle being pitched at us. I do like the idea of the former wife and mother blessing their union; that's sweet. We simply don't need another reason for these two characters to hook up other than the immediate and crazy attraction to one another. I am almost wishing they pull a Summer Scent (no spoilers here) and remove the "I have your dead wife's heart so OF COURSE you will love me" reason for them to stay together.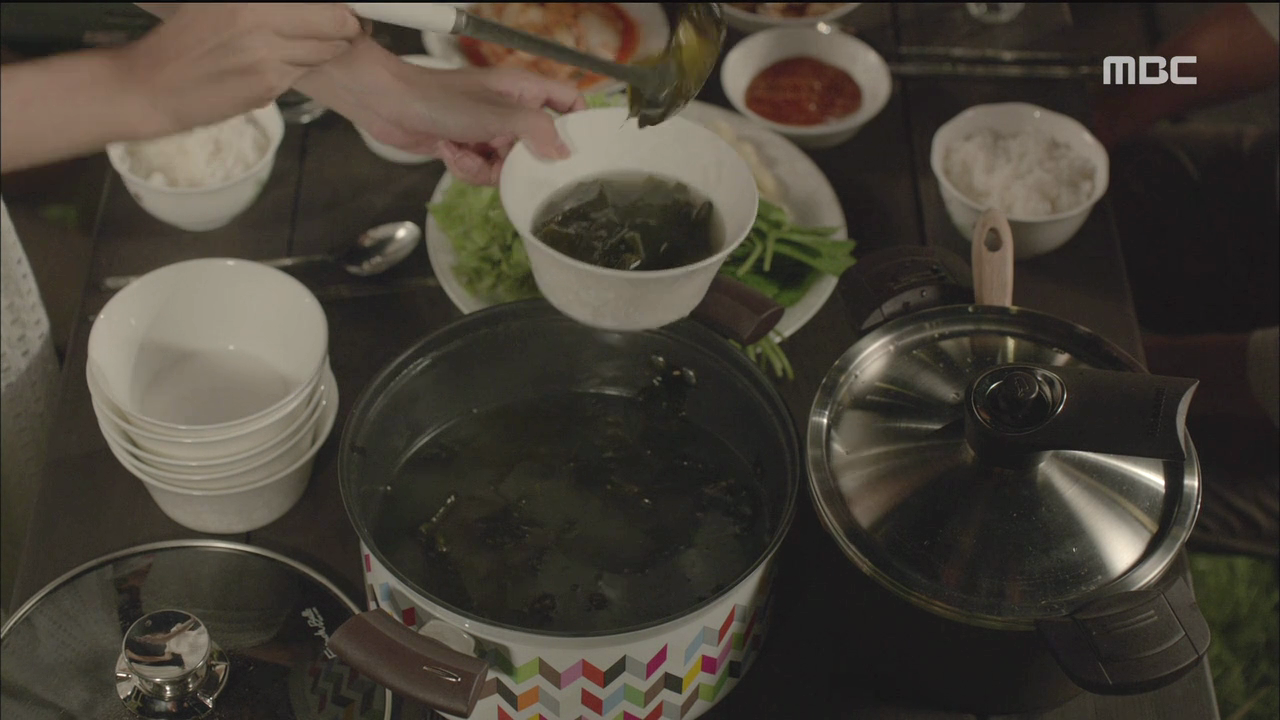 After four episodes, a delicious warm meal is laid out with all the lovely side dishes – that nobody will enjoy – at least not until the end of the final episode. What we look forward to now is how the dawning awareness between Bom-yi and Dong-ha changes everything. Both Poo-reun and her father have tasted how sweet a life with Bom-yi could have been if only she hadn't met Dong-wook first, and the poor Doctor imagines only the worst outcome as the table seems to tremble before him. Me, I am ready to gobble up whatever the rest of the drama serves.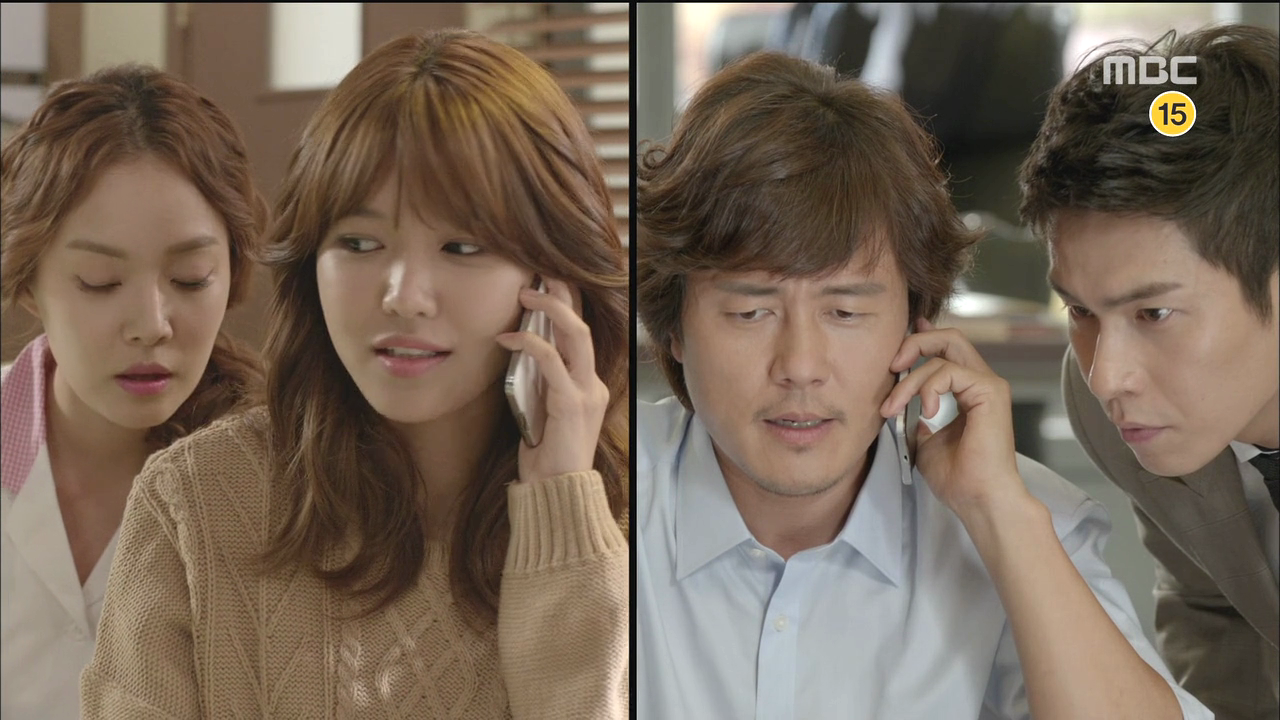 What do you all think of this show so far? I am actually considering recapping again.