Those curious and waiting for K-actress Moon Geun Young's next project after last fall's moody intense thriller drama The Village (Achiara's Secret) will likely need to book a flight to Korea to watch it. Moon Geun Young is in talks for the early winter stage production of Shakespearean star-crossed romance Romeo and Juliet. She's up for Juliet of course, and it's such an iconic role that I'm all for actresses saying yes when the chance appears to play Juliet, especially before aging out of suitability for the role.
A Moon Geun Young version of Juliet will have the requisite baby-face and also emotional depth and breadth, and up for her Romeo is stage-movie-drama supporting actor Park Jung Min, who I last saw as one of the foursome bumbling cops in You're All Surrounded. South Korea has a thriving stage and musical scene so if Moon Geun Young signs up Romeo and Juliet the play will certainly get broad media coverage.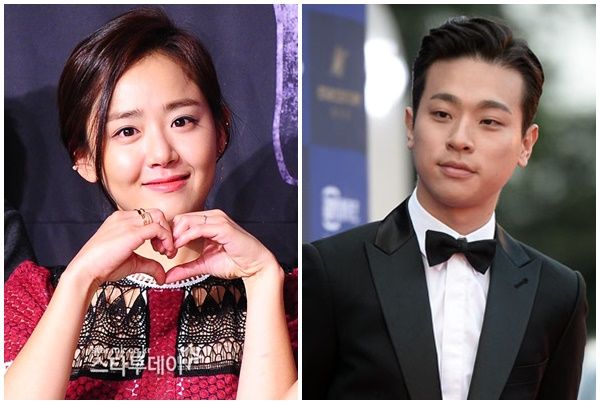 While Moon Geun Young currently doesn't have another project lined up, Park Jung Min remains a busy bee and is filming the upcoming tvN adaptation of Entourage with Seo Kang Joon, Kwang Soo, and Jo Jin Woong.