A week long C-ent scandal frenzy has come to a simmered down conclusion, leaving a wistful nostalgia for one of most famous Chinese celebrity couples that no longer is. The week started off with a famed paparazzi snapping pictures in Thailand of A-list movie actress Bai Bai He frolicking by a hotel pool with a young hot male model. Then came rumors that Bai Bai He's husband of 9 years Chen Yu Fan wasn't just being cheated on by his beautiful younger wife, he also was cheating on her as well.
Both sides kept quiet as the tabloids and netizen chatter grew until finally Chen Yu Fan uploaded a personal video on his weibo page revealing all – the couple has actually been divorced for two years since 2015 but did not make it public for the sake of their 9 year old son, continuing to co-parent and in public acting as a couple and family. Chen Yu Fan asked the netizens to stop harassing Bai Bai He as she is not cheating on him since they are not married. So there you have it, a cheating story turned into an already divorced revelation, but I applaud the couple for being so low key and putting their son first rather than care about what the public thinks.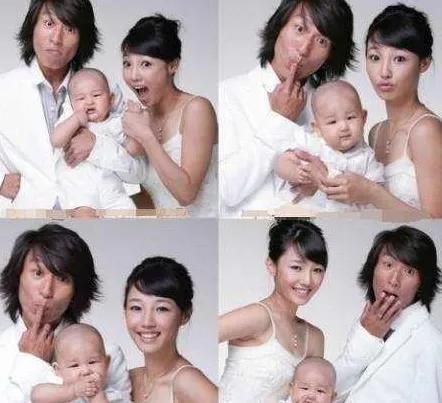 Bai Bai He married Chen Yu Fan very young, right when she graduated the Central Academy of drama, and since then her career has been hitting peak after peak despite being married and a mother. It's sad the couple couldn't make it work but I'm glad there is no infidelity gossip to taint the waters.