Sunglasses manufacturer Oakley rounded up two gorgeous specimens, that would be Jang Hyuk and Kim Sa Rang, to model its latest collection for Korea. The funny is that Jang Hyuk was originally the leading man in Secret Garden, which co-starred Kim Sa Rang as the second female lead. Actually, they both belong to the same agency, Sidus HQ. The not so funny is that my fashion spidey sense is tingling when I see these pictures, because all I could think is "damn, all those glasses are fugly!"
Sometimes we envy stars because they seem to be larger than life, always looking good in whatever they put on. These Oakley sunglasses are like a breath of fresh air (or a reality check), because Hyuk and Sa Rang do not look good in them at all. And if they can't look good in these shades, then clearly no one can.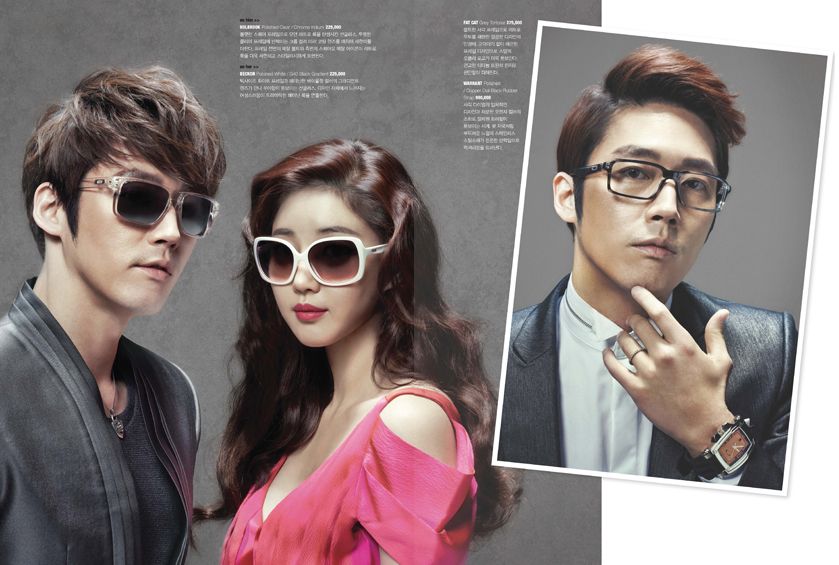 If Oakley wanted to sell me sunglasses, it failed. Memo to Oakley – great choice for spokescouple, but please go back to the designing board and whip out some shades that actually made people not look like poser aliens from another planet.