Kim Hyun Joong and Jung So Min attended a press conference this morning for the upcoming Playful Kiss Youtube special edition. Looks like we are back in business, baby! The PK-business, that is. [Edit: I added even more pictures from the press conference, pictures are literally dropping from the sky like frogs did in Magnolia]
It's confirmed that the first episode will be released on November 2, 2010, and will broadcast at 7 p.m. KST every Tuesday, Wednesday and Thursday for three straight weeks. It's nice to see wuri Ha Ni and Seung Jo together again, isn't it?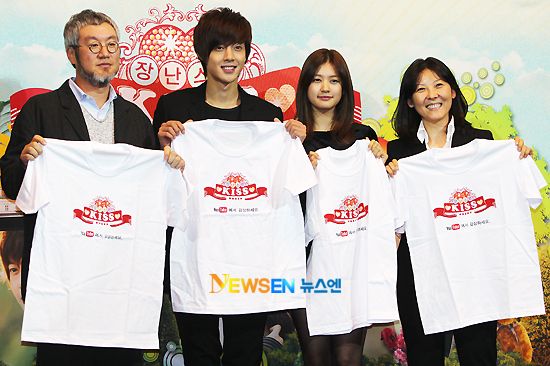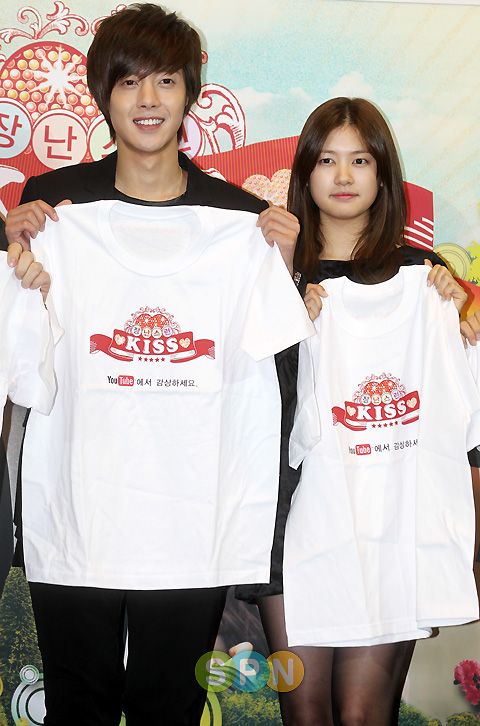 Look how smiley they are! Awww, they are happy continuing to make PK, and that's so reassuring since the ratings were so low during it broadcast run.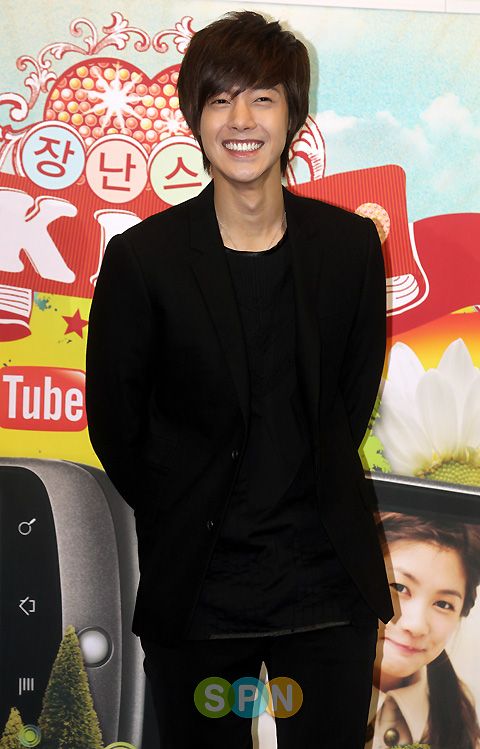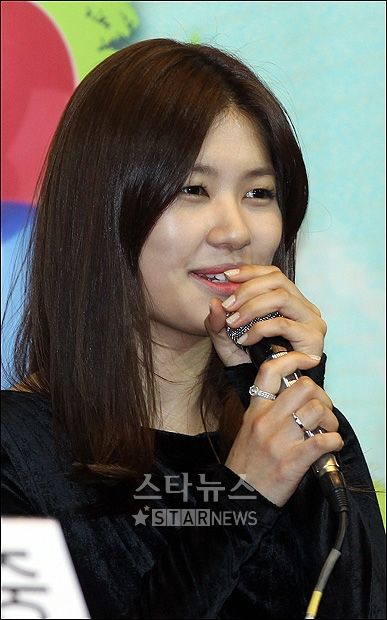 Now our Ha Ni and Seung Jo are just making us squee with delight with all this lovey-dovey posing. I say moar, gimme moar!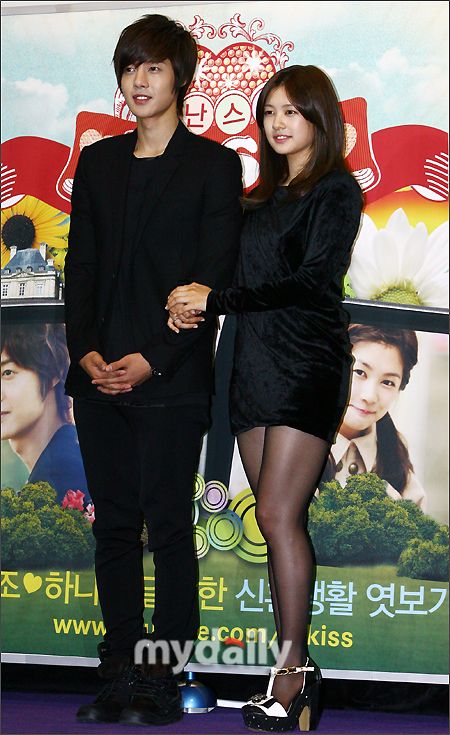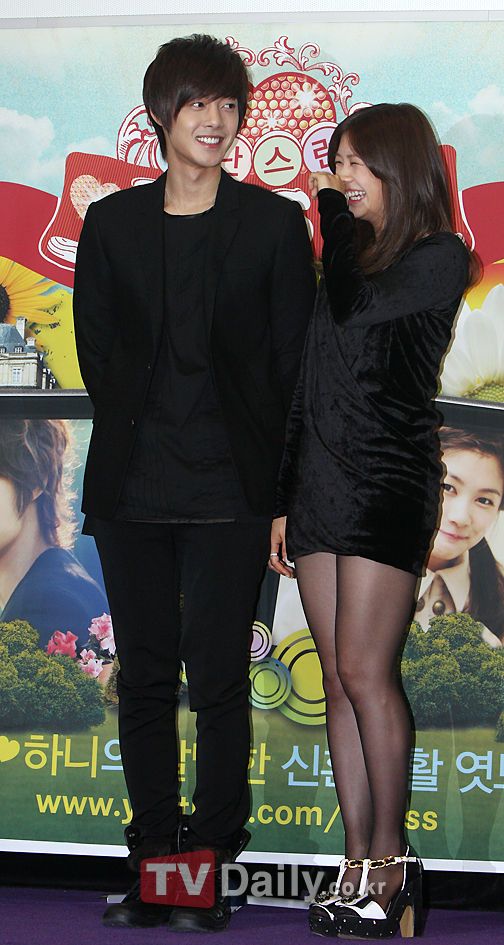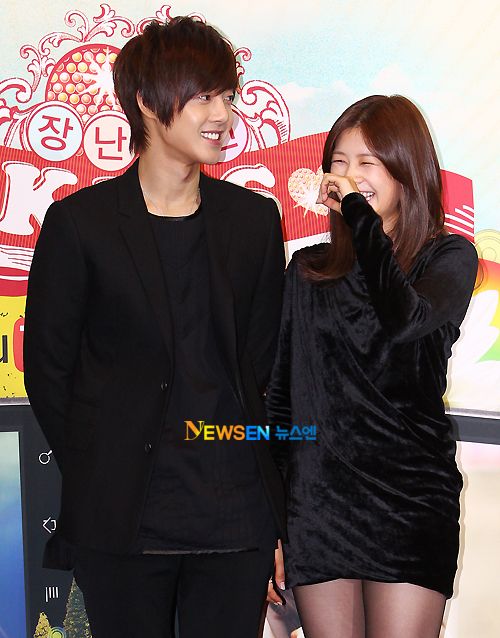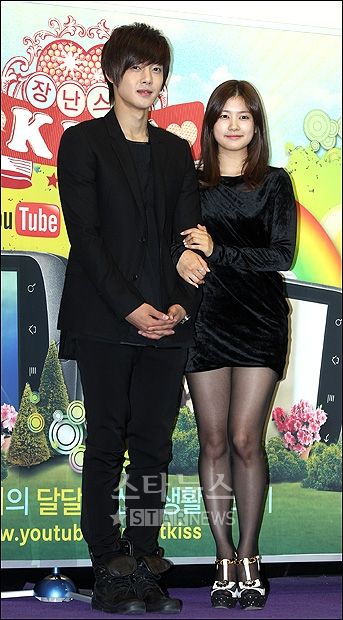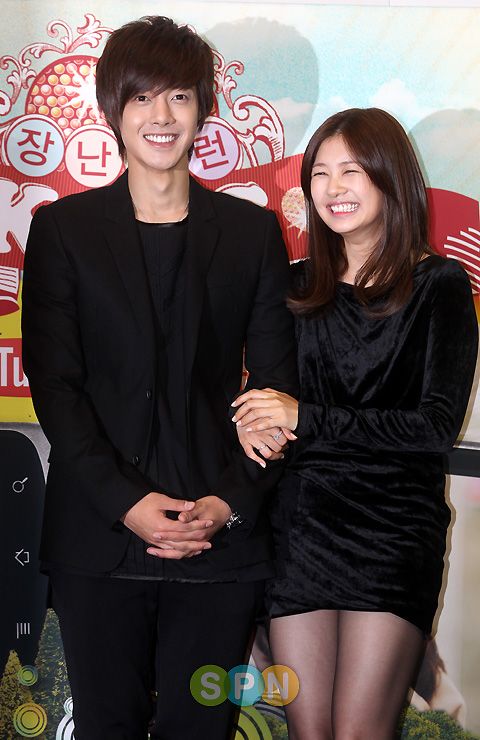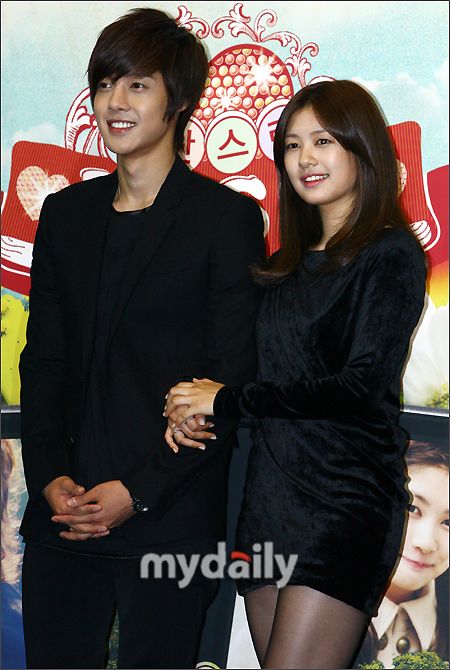 Doing the couple walk, and in couple outfits, too! These two definitely know how to put on a show for the fans of PK.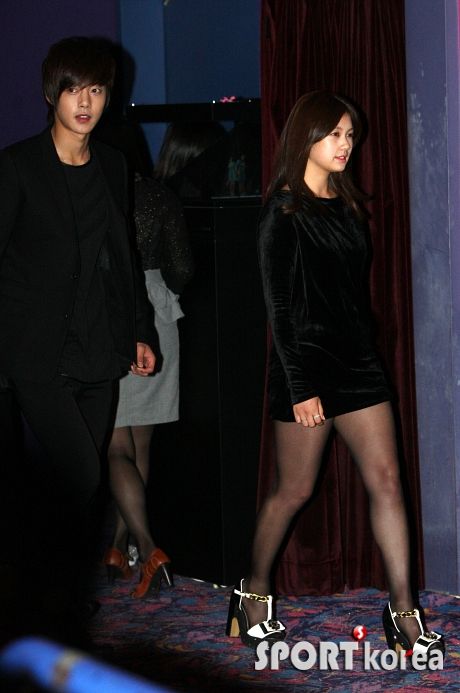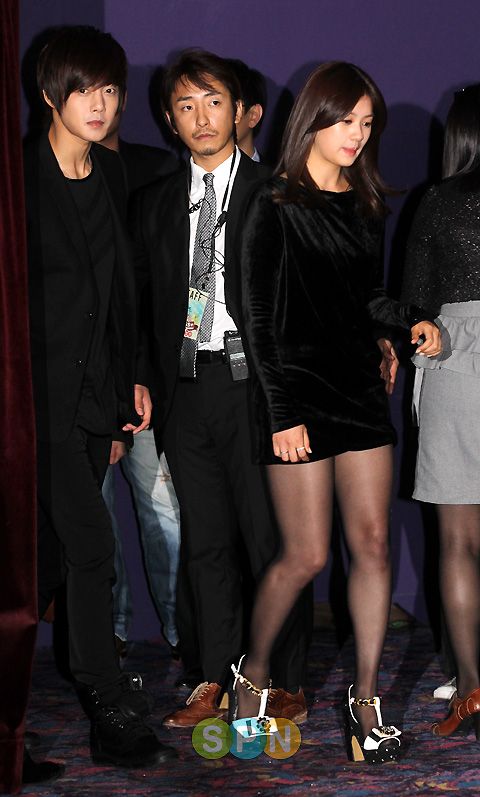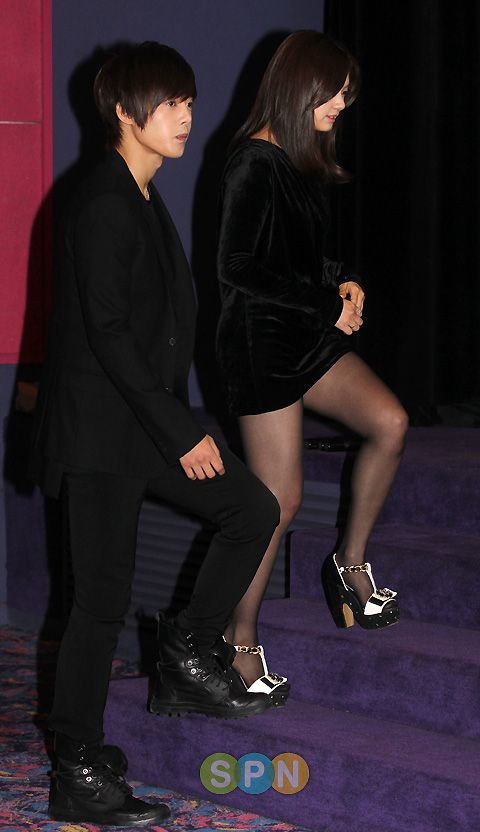 Some individual pictures for the Hyun Joon or So Min fans out there. Both of them appeared exhausted to be honest. But I'm such a bad noona, because much as I want them to sleep until the new year dawns, I need them to keep working because I need my PK fix!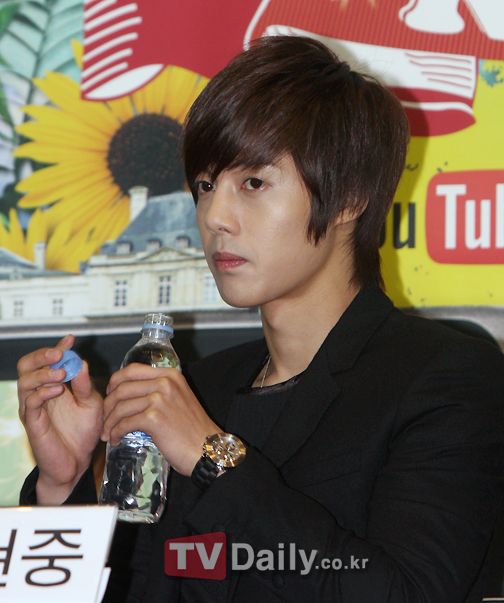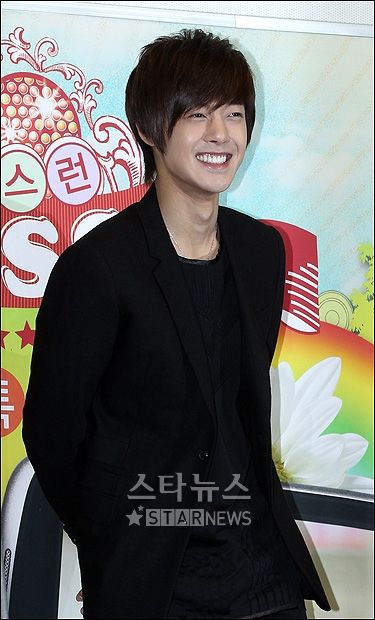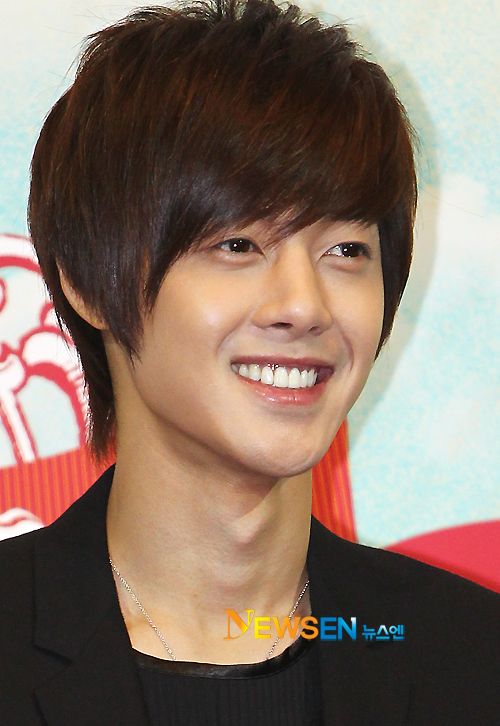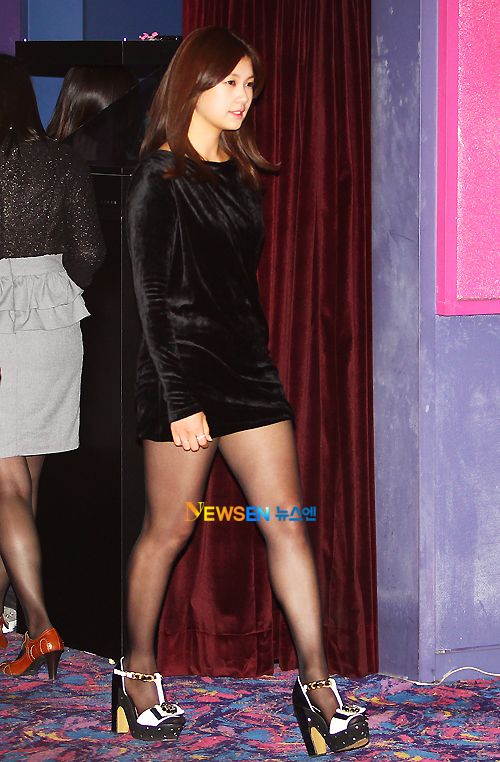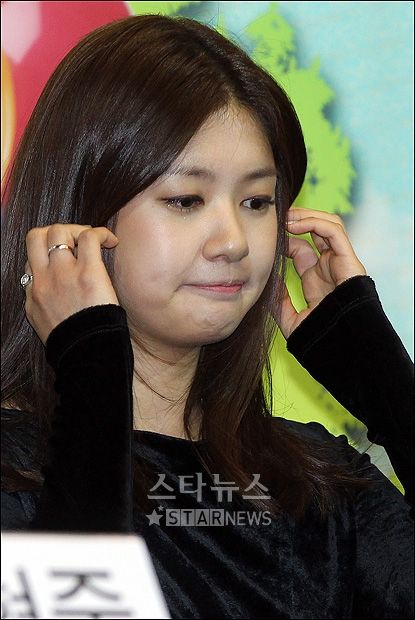 In conclusion, PK is back, baby! And I really want to fire Jung So Min's stylist. Girl needs to dress her adorable young age, not go for the wannabe-goth-hooker look. But from their comfort with each other, it's clear they've got a lovely on-screen and off-screen chemistry.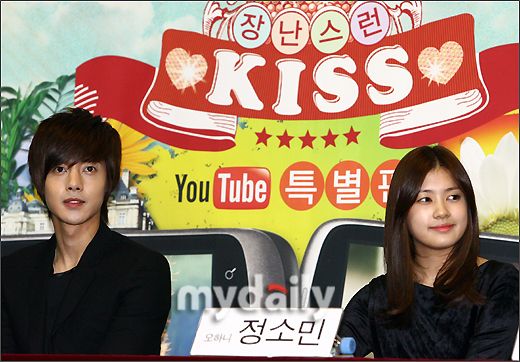 Rumor has it Hyun Joong mentioned something about So Min's acting when she's not feeling well, and leads to much speculation that the YT episodes will touch upon her pregnancy and having a baby. Hope this satisfies everyone's PK-cravings. For now.
[Credit: all pictures as labeled from the respective news agencies]