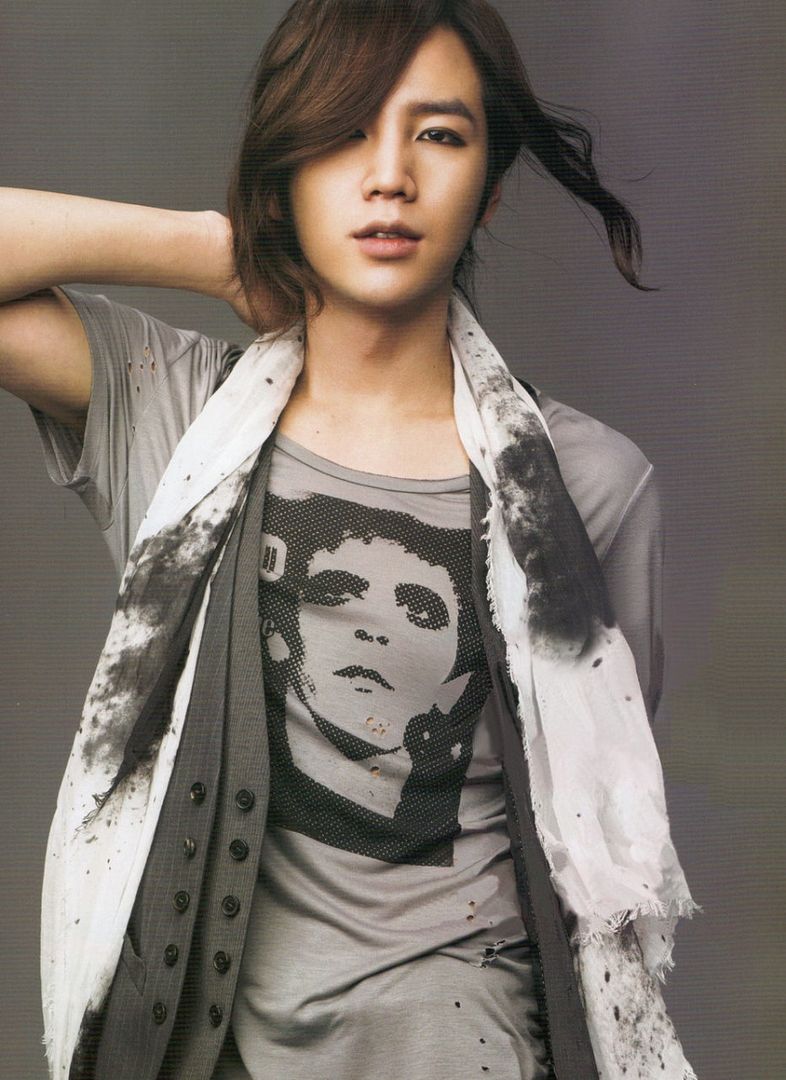 Jang Geun Seok earned another first last month – he became the first K-actor to appear on the cover of the Japanese magazine AnAn (JYJ's Jaejoong was on the cover of AnAn last year as the first K-idol to grace the pages). I think it's a sign that Jang Geun Seok has made it as a noona-killer in Japan, joining the illustrious ranks of many a Johnny who has appeared on the cover and insides pages of the magazine (including Yamashita Tomohisa, Akanishi Jin, Matsumoto Jun, et. al).
Frankly, while I don't much like the photospread, when I first heard that he was going to be in AnAn, I almost freaked out, but am glad that the end result is so very normal and tame. AnAn is like the Japanese version of Cosmopolitan, a ladies fashion and sensual guide, which sometimes features ultra-racy photospreads of some of Japan's hottest young male actors/idols. For Jang Geun Seok, this is yet another well-deserved step in his career.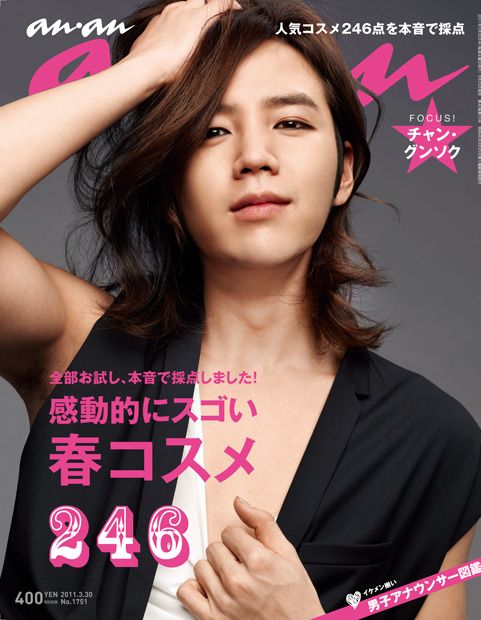 I bet money that all the poses in this photospread were specifically requested by the photographer, especially the ones where Seok is pulling on his t-shirt. AnAn tries to go for sexy and come-hither, and compared to what AnAn did to my Yamapi (*sobs, my poor beautiful boy*) this is nothing. Seok should count his blessings they only asked him to pull down that shirt a tiny bit. Actually, Jaejoong's AnAn spread was also quite tame. Perhaps AnAn only makes the Johnnys bare all.