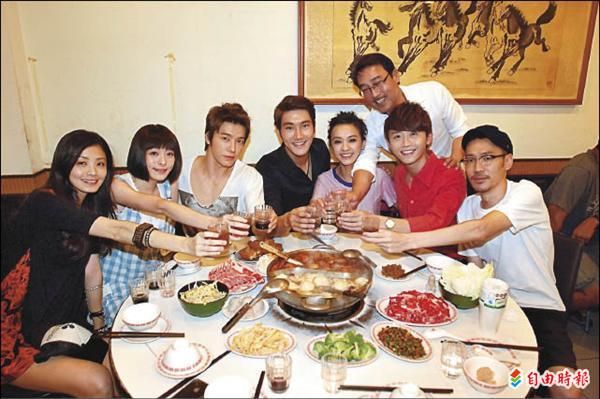 And it's a wrap. The upcoming TW-drama Skip Beat (an adaptation of the popular Japanese manga of the same name) wrapped principal filming this week for all cast members. Donghae, who plays Sho, completed his scenes earlier this month, but flew back to Taiwan this week for poster shoots with the rest of the cast, and to join in the wrap party festivities. The last main cast member to wrap was leading lady Ivy Chen, who plays Kyoko. Her leading man Choi Si Won, along with Donghae, returned to Korea immediately after the wrap party because Super Junior's comeback album is about to be released.
The cast and crew had a blast at the wrap party, with Donghae being the lightweight getting tipsy on some Gaoliang (Chinese traditional liquor), but Si Won held his own with the cast after four hours of partying. Because Donghae and Si Won's voices will surely be dubbed, my prediction is the Skip Beat won't premiere until early 2012 to allow time for a length post-production. I can't wait to watch it!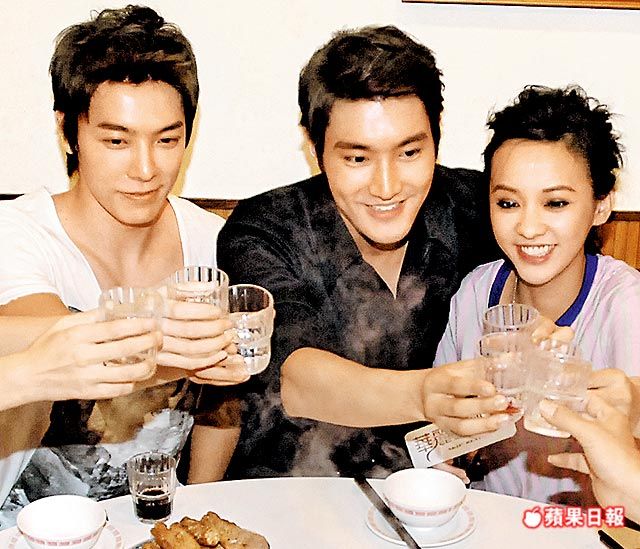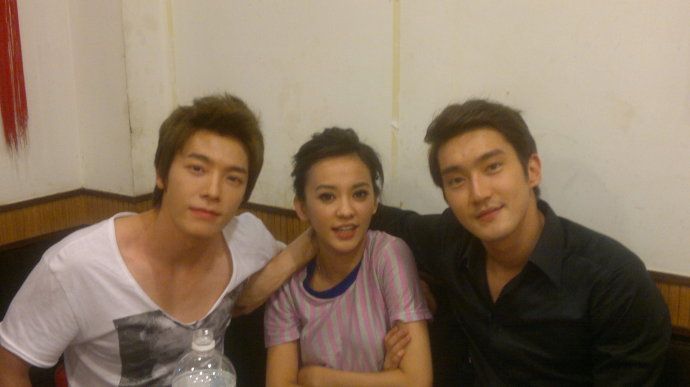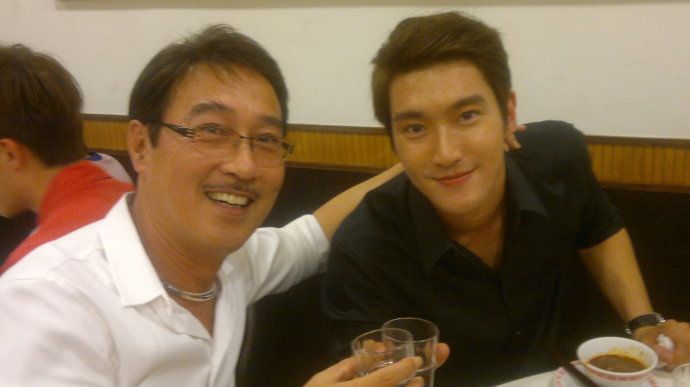 Hahaha, looks like Si Won and Donghae got really chummy with Ivy during the shoot. Poor girl, the two guys are well-known jokesters, and must've really had a blast goofing around with tiny little Ivy.
[Credit: all pictures from Baidu Skip Beat bar]