If I didn't know anything about this drama, just by looking at the pictures I would have guessed Lee Shi Young was playing a cross-dressing bodyguard who needs to pretend to be a boy in order to be employed. But Wild Romance doesn't have that conceit (at least based on everything I've read), so why does her character need to be so gender-neutral AND have very bad hair sense? Gar, I feel like going all Korean gangster on the stylist for the drama for saddling Lee Shi Young with an extended bad hair day. Lee Dong Wook looks fine, and appears less constipated and uptight than usual. That's always a good sign for me.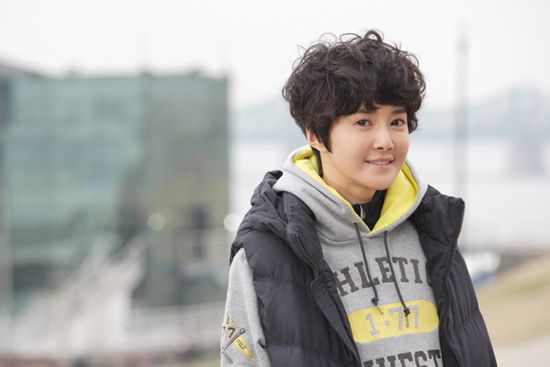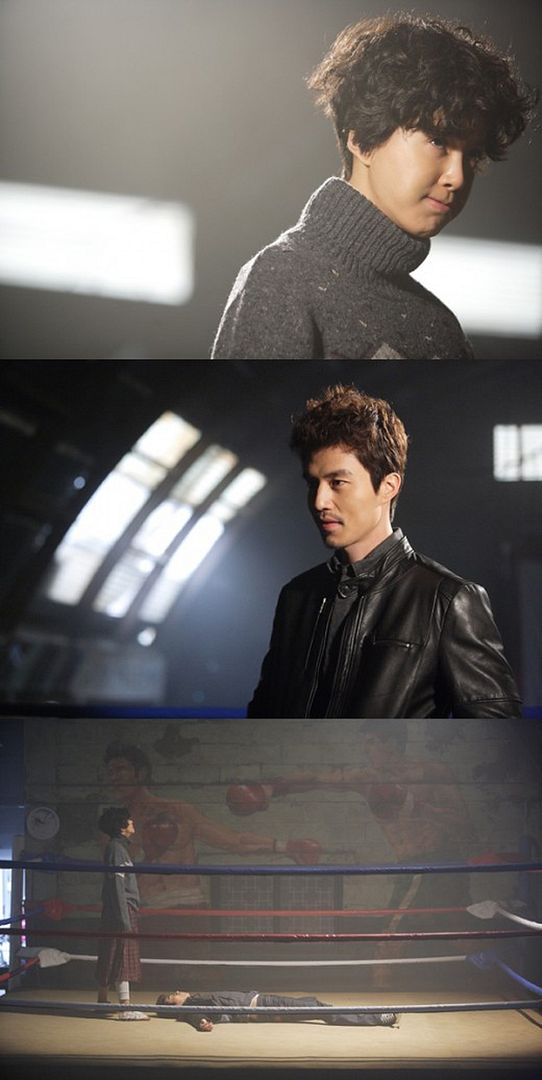 Don't know what is happening here other than Lee Shi Young appears to beat Lee Dong Wook up. Which might not be that far from the truth, since Lee Shi Young is an amateur boxer. That I would love to see. Heh, I'm so evil. But kick ass heroines are always welcome in my book.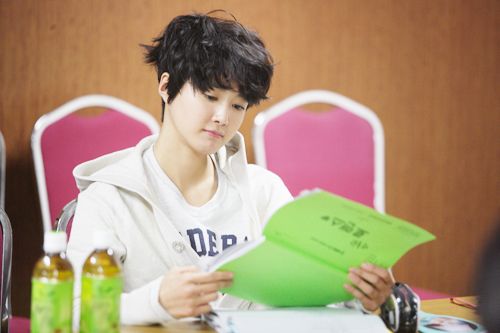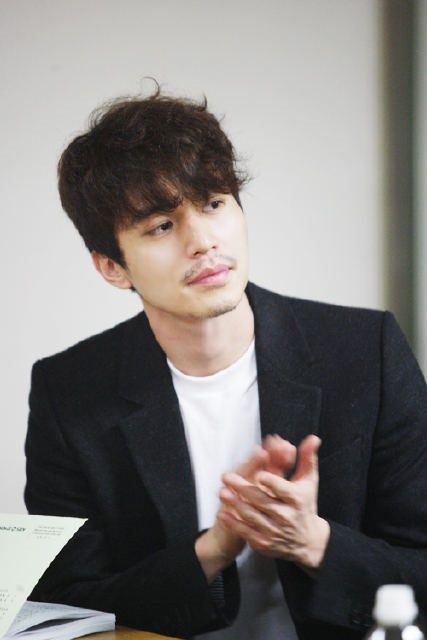 Nothing says fated to be OTP like sharing the same hairstyle. Wild (Hair) Romance premieres on KBS on January 4th following Man of Honor, making it a head-to-head (har har, don't mind my stupid puns) competition with that MoonSunKimSooHyunCometoNoonaDrama. Actually, let me amend that. Crazy Hair Drama goes up against MoonSunKimSooHyunPlusJungIlWooDrama which also goes up against Take Care of Us, Captain with Gu Hye Sun and Ji Jin Hee. All three premiere on the same day. I know which drama I'm watching, and which one I'm avoiding like it has the bubonic plague.