The famous K-drama onscreen couples reunion of 2014 continues on with the totally unexpected but super awesome casting of Choi Ji Woo to reunite with her Stairway to Heaven co-star Kwon Sang Woo for the upcoming melodrama Temptation. Their reunion didn't drag out as long as the two Jangs (Jang Hyuk and Jang Nara) who took over twelve years from Successful Story of a Bright Girl to Fated to Love You. Stairway to Heaven aired in 2003 so that makes it eleven years since both were best known for pulling out every ounce of tears from the audience with their penchant for starring in sad sappy dramas. Kwon Sang Woo even has a drama called Sad Love Song under his belt, LOL. Since StH both have gone on to a steady successful career as mature leads and I've been quite pleased in particular with Choi Ji Woo's role choices in recent years. Her starring role in The Suspicious Housekeeper was one I personally liked though the drama wasn't as big of a hit as the original J-dorama Kaisefu no Mita.
Kwon Sang Woo has had a bipolar recent drama outing with hits in Queen of Ambition and Daemul opposite flops like Medical Top Team and Cinderella Man. It's probably good that Kwon Sang Woo is back with SBS for Temptation because both Queen of Ambition and Daemul were on that network and he might be carving out a niche in dramas featuring very strong female lead characters like in those two. Choi Ji Woo is taking the role that Lee Mi Yeon passed on as the other woman in the equation, she's filthy rich and offers a deal to the male lead that he can't refuse. In exchange for paying off his massive debt, he entrusts his body to her, whatever that means. Yoon Eun Hye is still seriously considering the role of the other female lead who is Kwon Sang Woo's character's wife. The K-netizens are already howling with gentle mockery about the potential pairing of three of the most well known lispers in the K-acting industry, joking that this drama will need to be subtitled. All three acknowledge their dialogue struggles so I don't find the teasing offensive and a good actor or actress really does need to keep working on diction, This drama continues to look more intriguing and if Yoon Eun Hye also accepts then it's a must see for me.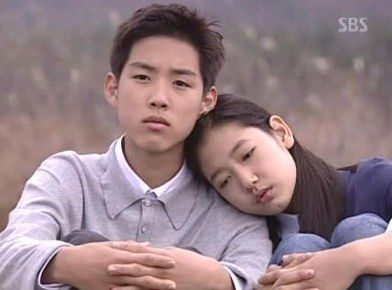 With this StH reunion it gives me a reason to actually reminisce about an oldie that was as ridiculous as it gets. The first good is the memorable takeaway of fantastic child actors Park Shin Hye and Baek Sung Hyun, both of whom grew up splendidly.
The OTP chemistry in StH was also pretty spot on. The pairing of Kwon Sang Woo and Choi Ji Woo was at the height of their fame, her right after Beautiful Days and Winter Sonata, him right after Into the Sun, and the drama was a massive ratings juggernaut. With the reunion of Choi Ji Woo and Kwon Sang Woo, the alterna-ship in Temptaton might be a viable all of a sudden especially since they didn't end up together because StH had a wonky sad ending involving suicide car crashes, eye cancer, donated corneas, and brain tumor. If you've never watched it, don't ask otherwise you're head will hurt after you hear the explanation.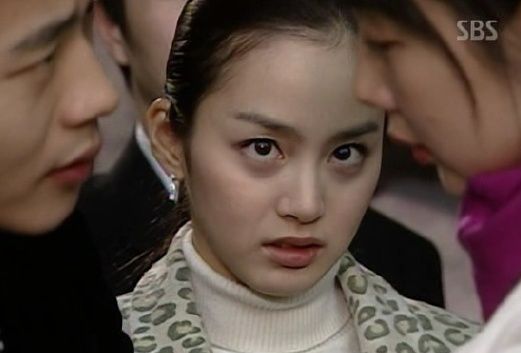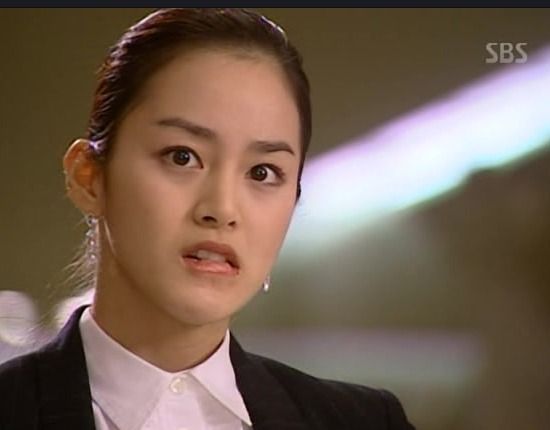 Aside from the horrible StH drama story cribbed from the Cinderella fairy tale by the way of a perverse drunken ahjumma's mind, my personal most memorable takeaway from StH was crazy-eyes Kim Tae Hee delivering one of the most insanely bad and over-the-top performances in second female lead history. I love her now but it's taken her over ten years to truly shed the baggage from her StH awfulness.
But the cast really got along behind-the-scenes, and it's a relief to know Kim Tae Hee's crazy-eyes was neither a physical affliction on the set nor was she still sporting it after the cameras stopped rolling. I'm getting more and more excited about seeing Kwon Sang Woo back with Choi Ji Woo again!