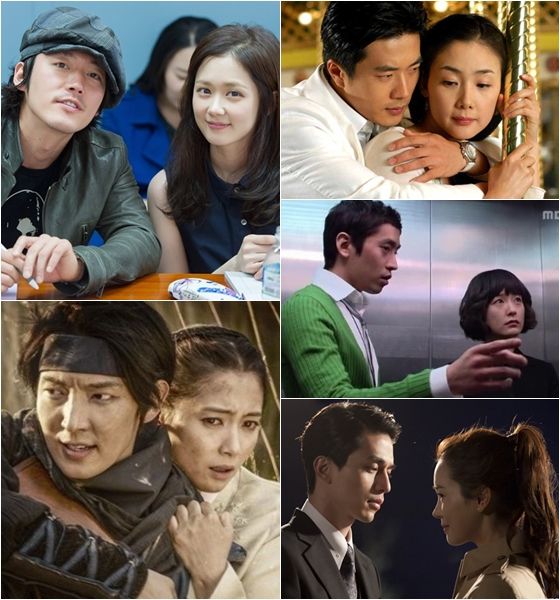 I'm one of those early K-drama fans who watched My Girl years ago and loved it. The story was entertaining (back then) and the OTP was adorable like kittens and puppies with a very young Lee Dong Wook and Lee Da Hae. Flash-forward nine years later and they have reunited in the weekend makjang fest Hotel King and effectively kicked started what I shall call The Great Reunion of 2014. Since the Lee Couple reunited in Hotel King, there have been a spate of famous and/or popular drama OTP reunions coming out of the wood works. We get Jang Hyuk and Jang Nara going from Successful Story of a Bright Girl to Fated to Love You. I guess they are still fated to love each other even twelve years later. Then out of the blue Eric breaks his years long drama hiatus after being burned with Spy Myung Wol to reunite with his Que Sera Sera OTP Jung Yumi in Discovery of Romance. Another OTP pairing goes from the modern era to period clothes in Lee Jun Ki and his Time Between Dog and Wolf co-star Nam Sang Mi diving into Joseon Gunman. I did find a connective thread between the two dramas in the form of guns and lots of bang bang.
Finally the poor star-crossed lovers of Stairway to Heaven Kwon Sang Woo and Choi Ji Woo get a second go at it in the upcoming Temptation, though he's married to another woman in that drama and may or may not have a happy ending with Choi Ji Woo's character. A reunion is a reunion, no one promised happy endings or rainbows and unicorns. The K-media is taking note of all these repeats and wondering if it'll work the second time around, and whether more reunions are forthcoming. Lee Dong Wook and Lee Da Hae's Hotel King is deep into airing so if judging by their reunion, the chemistry is there but nothing can save a horrible script even with a great fan-favorite OTP. It's like seeing the best local sourced organic grown ingredients fall into the hands of a hack chef used to heating up canned soup and calling it a meal. That means the remaining reunion OTPs will have to watch out only for a terrible script while the audiences are mostly assured the great chemistry got more mature over the years rather than lessened with time. I dig that and can't wait to see the rest shake out as the dramas premiere one after another. With that said, let's have a fun discussion on which famous drama OTPs are you looking forward to a repeat performance? I have my personal faves, of course.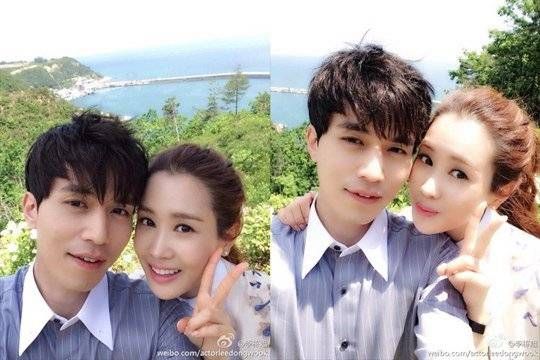 In no particular order, these OTPs simply have to do another project together in any way, shape, or form:
1. Kim Sun Ah and Cha Seung Won from City Hall. Mature, sexy, and absolutely unforgettable. My favorite Kim Eun Sook penned drama couple, bar none.
2. Yoon Eun Hye and Kang Ji Hwan from Lie to Me but with no lies this time around. Though I'm sure plenty want her Gong Yoo from Coffee Prince or with Joo Ji Hoon from Goong. I can slurp up all three actually.
3. Moon Geun Young and Jang Geun Seok after Mary Stayed Out All Night. Drama was a hot mess, their chemistry was perfection.
4. Ha Ji Won and Jo In Sung from What Happened in Bali. But please keep a gun away from his hands this time around.
5. Ha Ji Won and Lee Seung Gi, my King and Queen. I actually suggest a sequel to The King 2 Hearts. I haz demand a sequel!
6. Kim Tae Hee and Seung Seung Heon in a rom-com redux of My Princess, it can even be called My Prince and just rinse and repeat the same plot. Who cares they are so cute together acting silly!
7. Jung So Min and Kim Hyun Joong all grown up after Playful Kiss and maybe in a role reversal where she's the smart cold woman and he's just this warm ball of sunshine.
8. Gong Hyo Jin and Rain, because Sang Doo, Let's Go to School totally ended on a happy ending. Yes? YES! So they have to show us the happy in another romance drama together!
Who are you dying to see pair up again and why?